Safety Protocols for Returning to Campus
Highlights of Our Preparations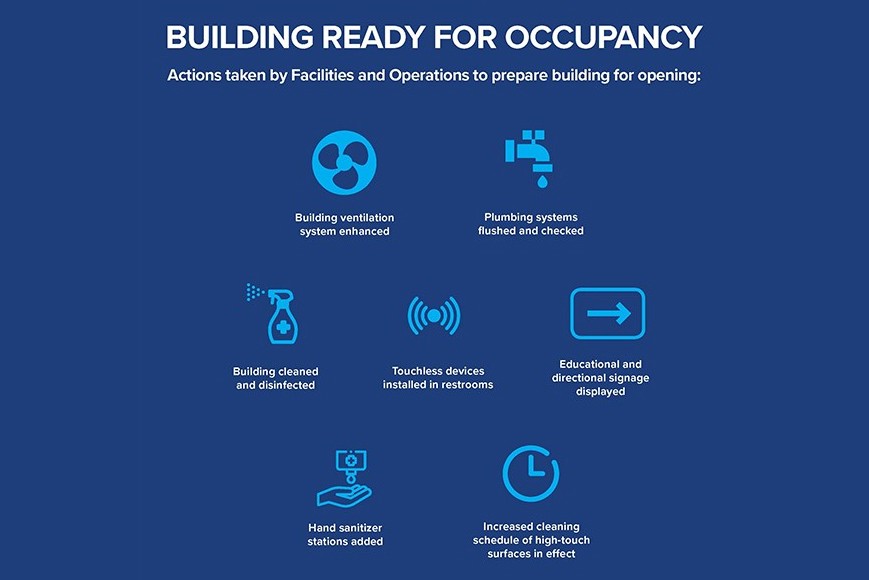 We're completing an extensive building readiness checklist to prepare for reoccupancy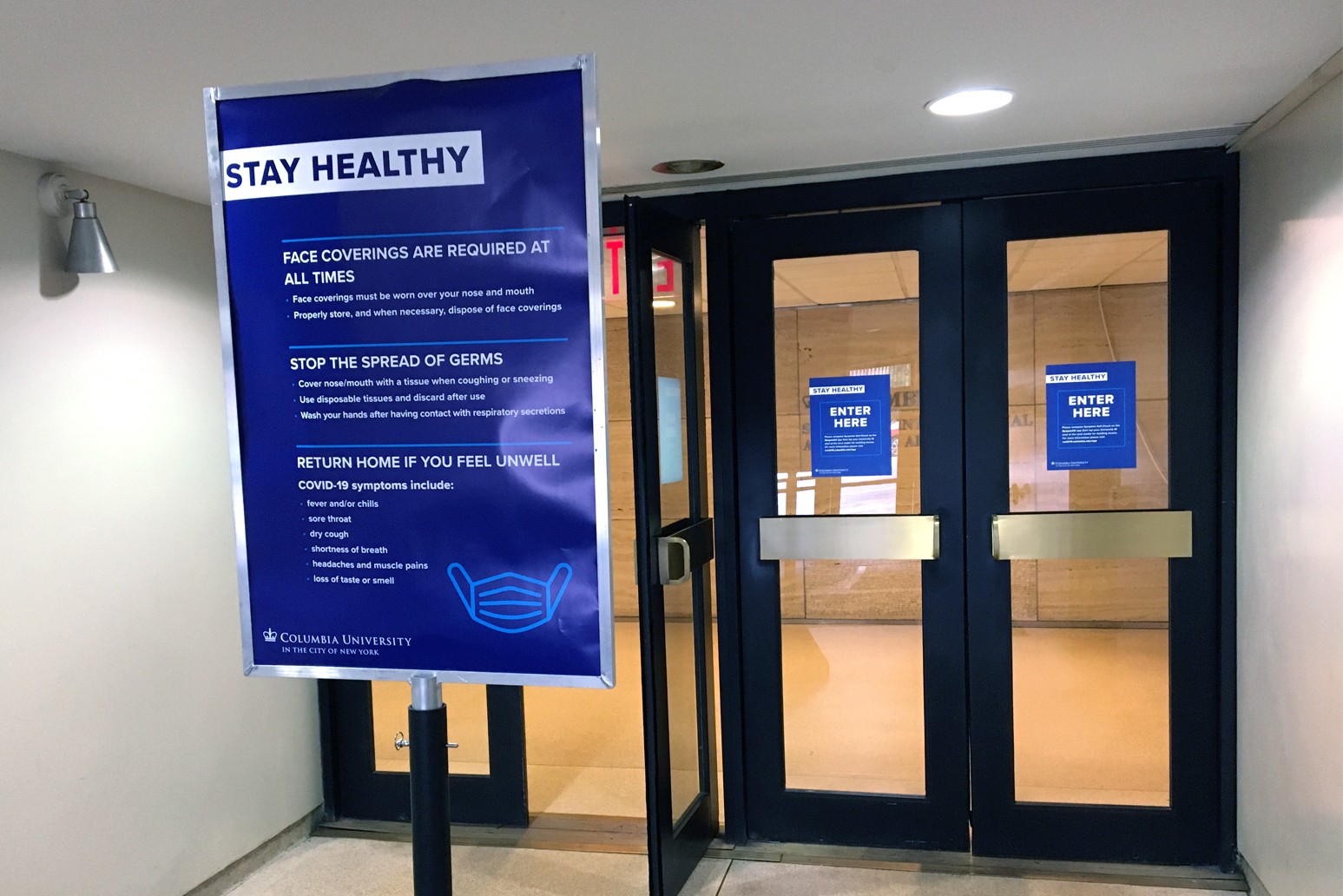 4,500 signs have been posted in academic buildings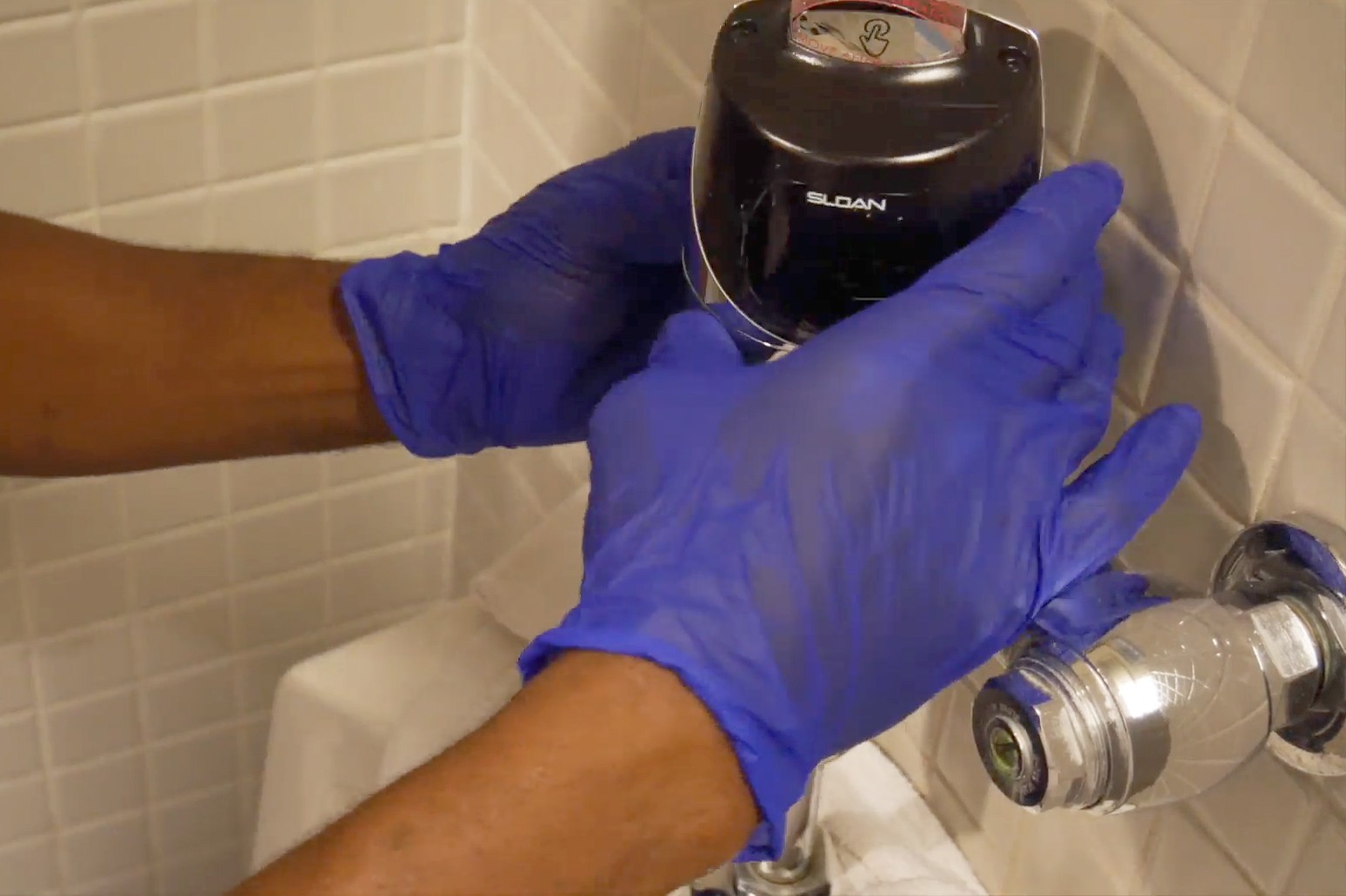 1,855 flushometers have been installed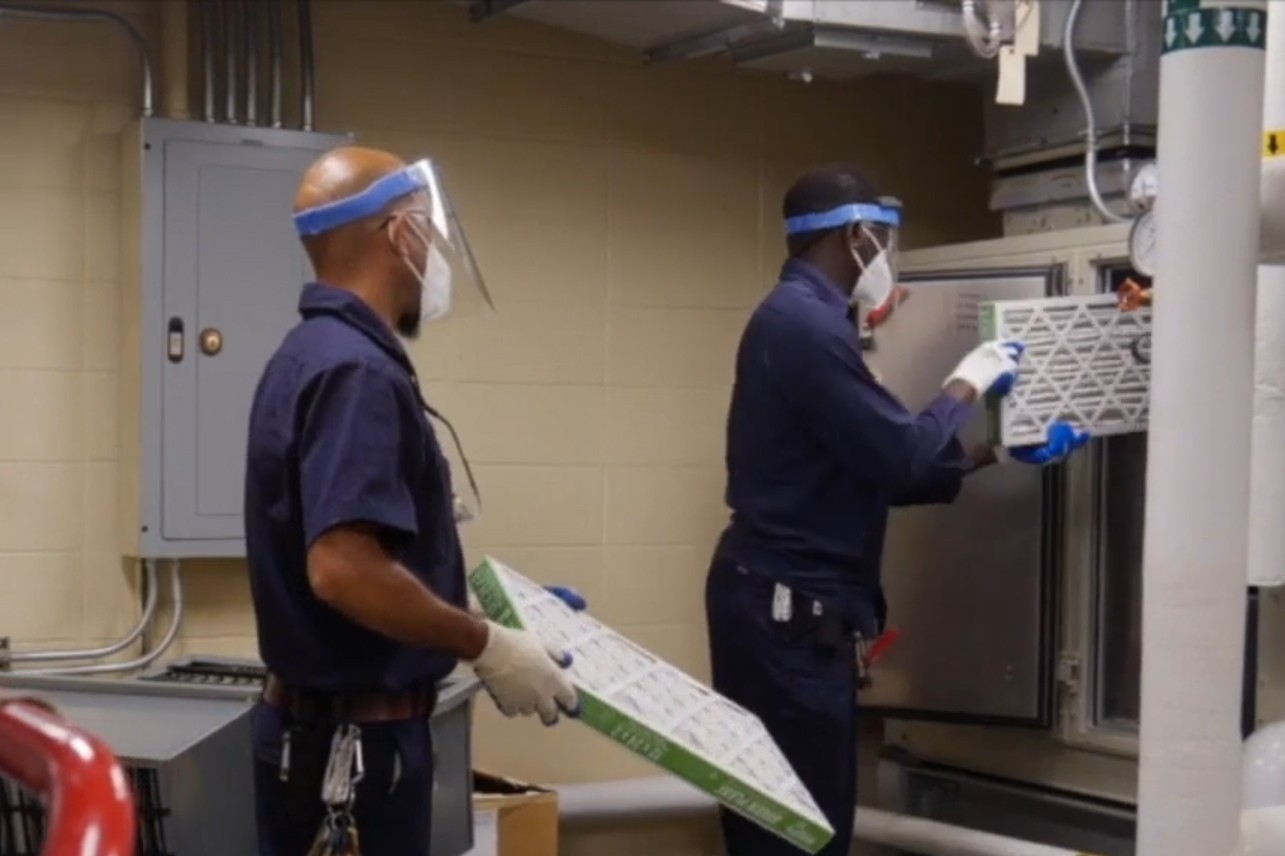 1,076 HVAC filters replaced or upgraded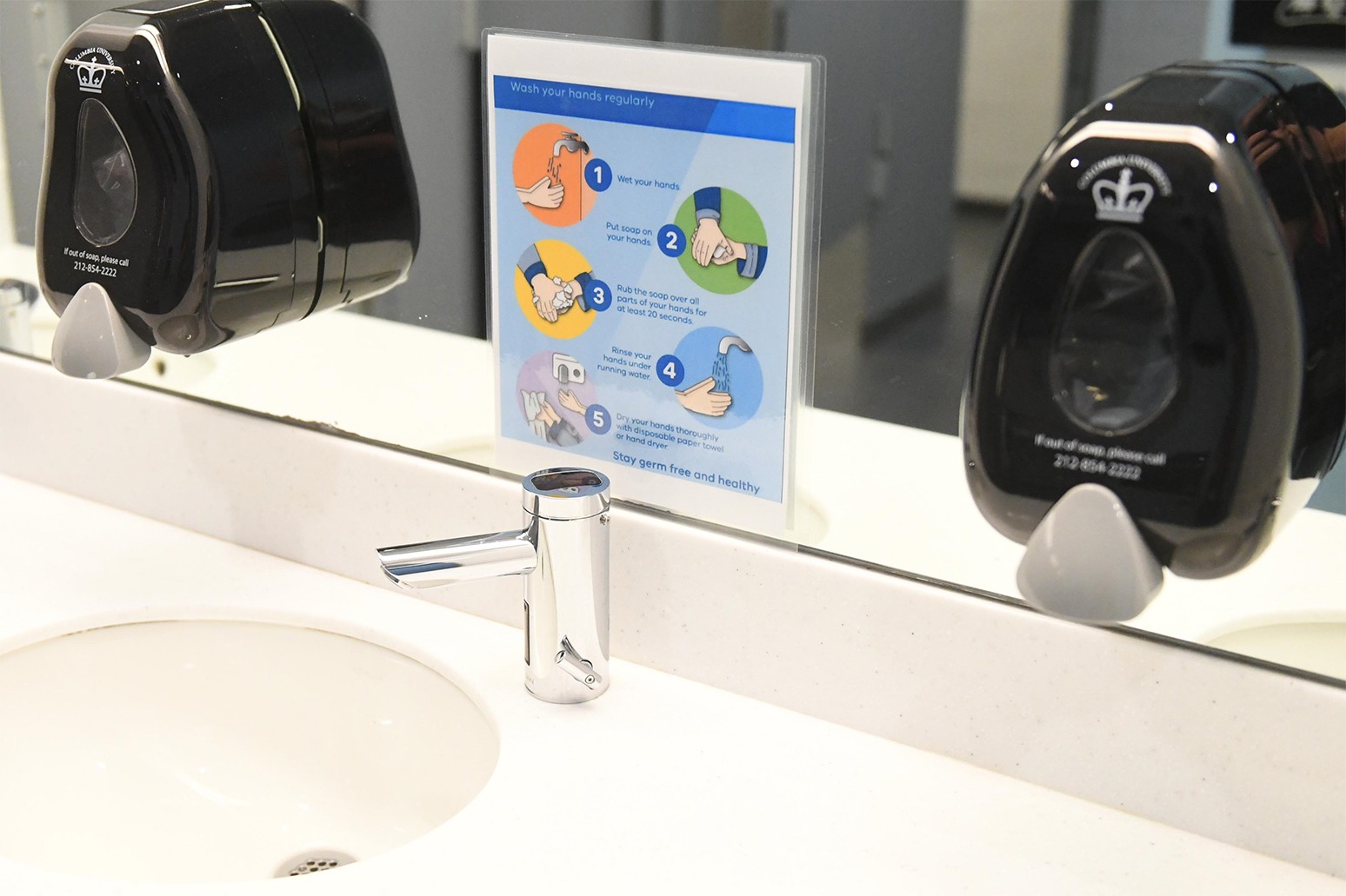 724 touchless faucets have been installed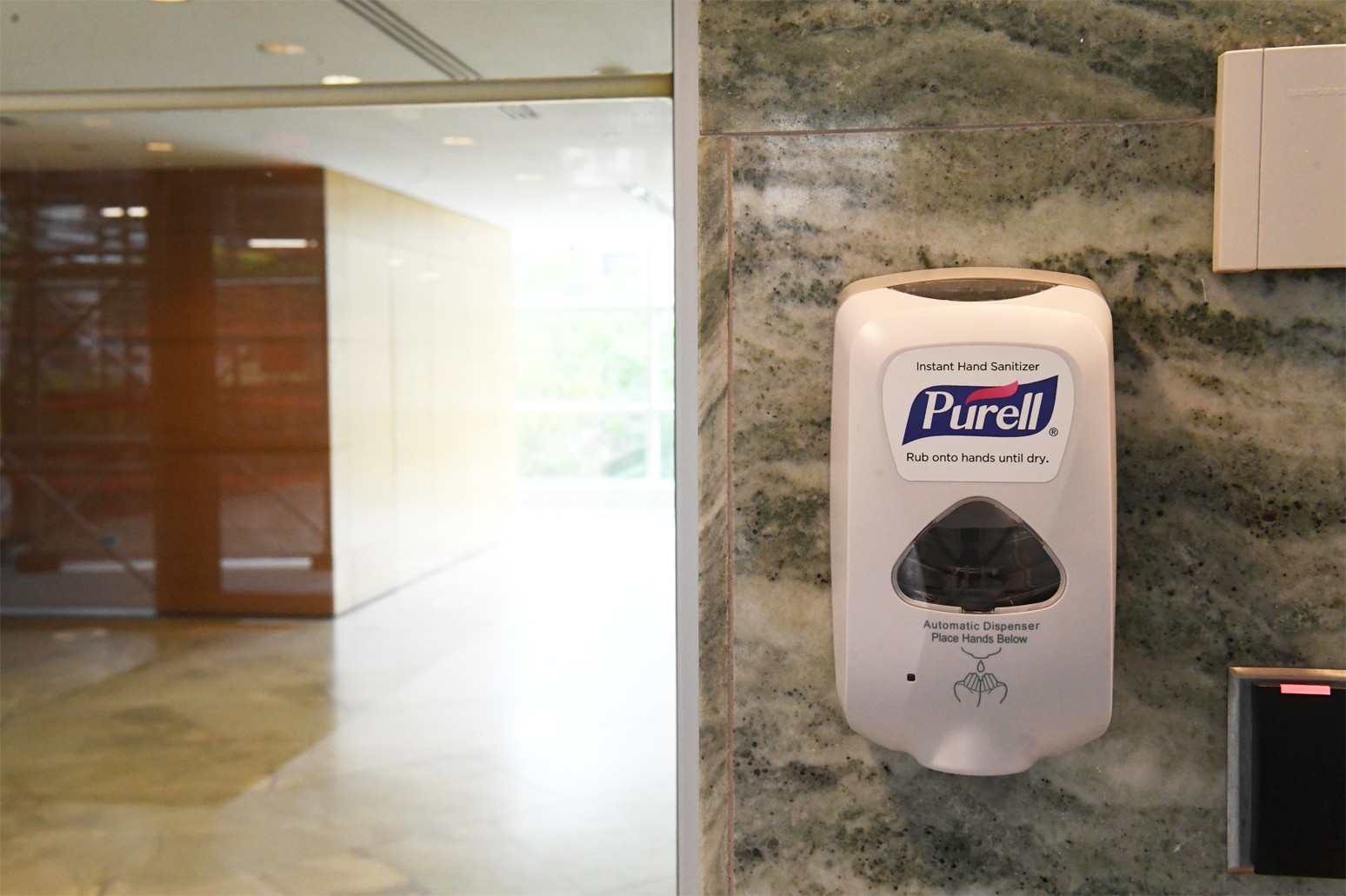 247 hand sanitizer dispensers have been installed
COVID-Related Information by Department
Fact Sheets and Request Forms
Working With Us
We are here to serve you. For urgent, emergency service requests, continue to call the Facilities Services Center, 24/7/365, at 212-854-2222. Routine, non-COVID-19 related maintenance requests can be submitted via the online portal at https://servicerequest.cuf.columbia.edu. For COVID-19 related requests (signage, furniture, and other related changes) your request should first be discussed with your School or Department's facilities manager, who will review your request and submit on your behalf. Please consult your building's Client Services representative for additional assistance and guidance.  
Please keep in mind it may take us a little longer than usual to respond to a non-urgent request, as we are updating our team rotations and staggering shift hours to accommodate physical distancing best practices. 
To obtain face masks, cleaning supplies, sanitizing wipes and other cleaning products, please visit the Central Purchasing website at https://www.finance.columbia.edu/news/covid-19-personal-protective-equipment-ppe-purchasing.   
Reporting a Violation to Safety Protocols
Additional University Resources