Image Carousel with 4 slides
A carousel is a rotating set of images. Use the previous and next buttons to change the displayed slide
The Manhattanville Campus dedication, October 24, 2016
(Photo: Eileen M. Barroso/Columbia)
On Earth Day 2017, Columbia launched its three-year University-wide sustainability plan
(CUFO Strategic Communications)
The new "Bubble" at Baker Athletics Complex, protecting the soccer field from inclement weather
(Photo: Courtesy Columbia Athletics)
As part of Dining's Meet and Eat series, students had the opportunity to meet Chef Marcus Samuelsson
(Photo: CUFO Strategic Communications)
Welcome
Columbia's Fiscal Year 2017 leaves behind an enduring legacy.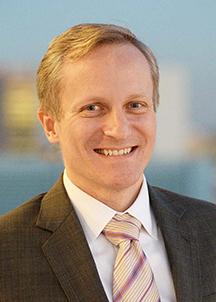 On October 24, 2016, President Bollinger led a dedication ceremony for the new Manhattanville campus, soon followed by the opening of the campus's first two new buildings—the Jerome L. Greene Science Center and Lenfest Center for the Arts, as well as a centralized energy plant beneath the campus. 
This historic moment for the University also marks a long anticipated milepost for Facilities and Operations.  In some ways, it represents the culmination of a decades-long process of community meetings, planning, design and construction, and in other ways, it signals only a start. The Manhattanville opening brings a new beginning of serving a new campus—not to mention the decades ahead of more planning, design, and construction.
Without a doubt, all units across Facilities and Operations have been part of Manhattanville development and service—past, present, and/or future. From design and construction to setting new standards for minority, women and local hiring to custodial and maintenance, public safety, new retail opportunities, sustainable transportation, mail services and more, our collective role in the formation and daily operation of this new campus goes on and on. 
The Manhattanville campus opening was far from the only high-impact initiative in FY 2017, many of which have historical potential in their own right. On Earth Day, the University unveiled its first Sustainability Plan, the product of a years' long planning process that brought together stakeholders across all University campuses.  Environmental Stewardship provided leadership for the overall plan development process, while staff from Facilities and Operations chaired or participated on each of the focus teams implementing the plan.
For Athletics, the "Bubble at Baker"—a temporary dome enclosing the Rocco B. Commisso Soccer Stadium during the winter months—was inflated in January 2017 for the first time, offering a needed, off-season practice facility for Columbia's outdoor varsity teams as well as select club sports and intramurals. Facilities and Operations led the design and construction process for the air-supported structure, including many months of planning and community meetings well before the project began—all to usher in a new era for Athletics as our student-athletes compete across the Ivy League and beyond.
During this past year, we expanded our ongoing commitment to seek and respond to customer feedback.  We initiated a short survey to accompany every closed maintenance work order, and we rolled out a University-wide survey to measure opinion across all of our services. The community-wide survey was emailed to all undergraduates, graduate and professional students, faculty and staff outside of Facilities and Operations. We received nearly 3,000 responses, including 1,800 people who took the time to write in comments. The survey generated valuable feedback on what is working well and other areas in need of performance improvements. Soliciting feedback and analyzing data for continuous service improvement remains a top organizational goal in the years ahead.
While FY 2017 had its fill of large initiatives, there were other moments throughout the year that were no less memorable, from celebrity chefs cooking special meals at John Jay Dining Hall to expanding staff across the Health portfolio to support students' needs. These moments and more—including many recognitions of our award-winning work—are recounted in this year's annual report.
Not to be overlooked are the moments not mentioned in the report—those smaller opportunities when our team goes above and beyond for the good of the University and the people that work, live, and study here.  As I look back with pride at the year behind us, I hope you join me in looking ahead with excitement for the potential of what our organization can accomplish.
IN DEPTH
A closer look at the work CUFO team members perform
FY 2017 FAST FACTS
Highlights regarding the scope and impact of our efforts
AWARDS AND RECOGNITION
Facilities and Operations is recognized for the work our teams perform
The first phase of Manhattanville's Central Energy Plant was recognized with a Platinum Award from the American Council of Engineering Companies New York Chapter (ACEC-NY). The award was given in the "Energy" category, recognizing the design team for accommodating the complex infrastructure of the Central Energy Plant within an urban campus. The engineering solutions needed to address not only the immediate project parameters but to be readily expandable in support of the phased development of the site and to establish a design flexibility that could adapt to emerging demands and technologies, a challenge the team met by employing computer models, innovative chiller configurations and industrial-grade control and monitoring systems.
The Society of American Military Engineers (SAME) NYC Post honored Columbia University as the Private Owner of the Year at the organization's 76th Annual Scholarship Fund Dinner Dance. The award recognized Columbia's commitment to the engineering and construction industries. In addition, four of SAME's endowed scholarships are given to students studying at Columbia.
David M. Greenberg, executive vice president of Facilities and Operations, was among the inaugural honorees of the Women Business Council's "WeforShe" program. WeforShe honors key decision makers in the construction industry to affirm their commitment to gender equality, as well as increasing diversity and the role of women in the construction industry. WeforShe unites men and women throughout the construction industry to create a more inclusive workplace for women. "The best way to insure strong participation of women and minorities in our construction efforts is to lead by example and have women and minorities in leadership and decision-making positions," said Greenberg in affirming his dedication to creating opportunities for women throughout the organization.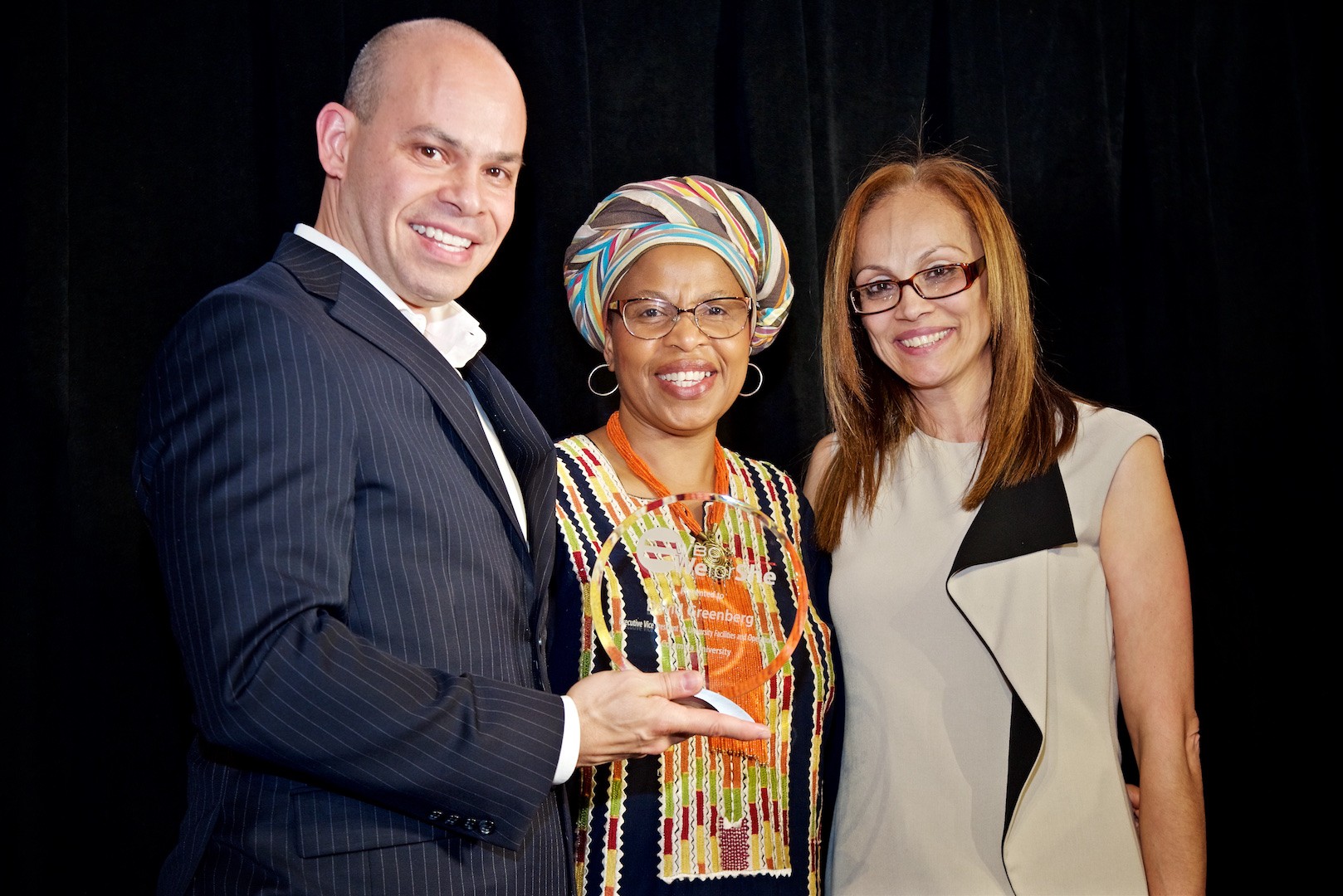 Columbia Dining was recognized by the Daily Meal as No. 2 out of the top 75 for College Dining in the U.S. It is the only Ivy League school to rank in the top 10.
Columbia University has been named one of the Safest Colleges in America 2017 by the National Council for Home Safety and Security. Columbia was ranked No. 22 out of the more than 2,000 four-year colleges and universities assessed using the most recent data from the FBI's Uniform Crime Reporting and the National Center for Education Statistics. Previously, Columbia had been named one of the safest urban schools in the United States by Reader's Digest.
Engineering News Record (ENR), one of the nation's leading construction and engineering industry publications, recognized Columbia University as "Owner of the Year" for its New York Region. Each year, ENR New York selects an organization as Owner of the Year for their innovation and creativity throughout the region. In awarding the 2017 recognition to Columbia, ENR New York cited in particular Columbia's long-term commitment to Upper Manhattan and its Manhattanville development for the academic impact it will make and long term economic impact in providing construction and new university jobs as part of the expansion.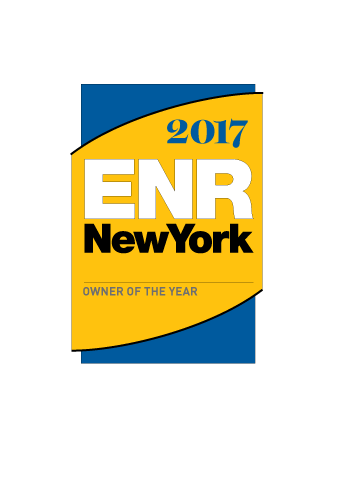 In July 2016, Columbia's Environmental Stewardship office received a City & State 2016 Corporate Social Responsibility Award in Sustainability for its efforts to reduce its environmental footprint and leading the advancement of sustainable initiatives on campus.
Kim Chen, an associate director for project management, was a featured panelist at a university construction event hosted by Professional Women in Construction.  At the event, Chen presented an overview of Columbia's capital project principles at the historic Morningside campus, where projects often marry preserving the campus's historic character with modern upgrades to meet the needs of world-class researchers.  Chen emphasized Columbia's commitment to sustainability and diversity across its portfolio of projects, including the university's long-standing commitment to achieving construction spend and workforce goals with minority-, women- and locally based businesses and individuals. Professional Women in Construction (PWC) is a national nonprofit organization that seeks to advance women and minorities in the construction and related industries.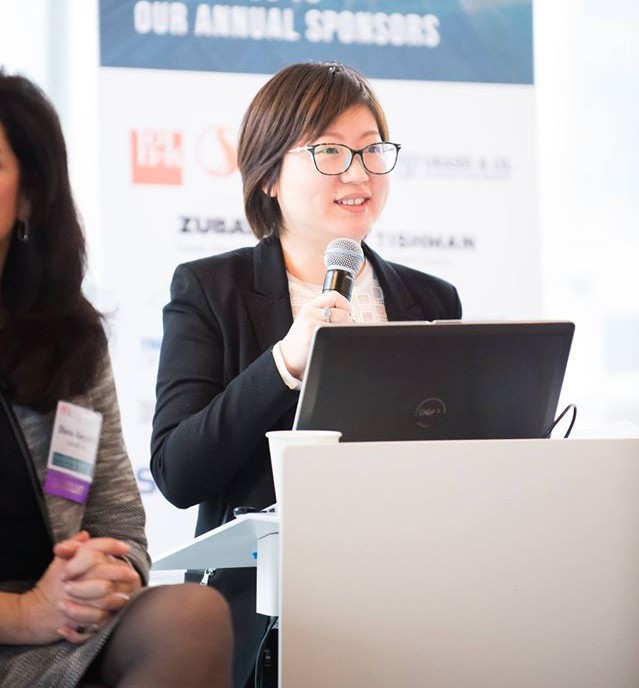 Michael Plottel, a director of project management, was elevated to a Fellow of the American Institute of Architects (AIA) for his ongoing "advancement of the living standards of people through their improved environment." Fellowship is bestowed by the American Institute of Architects on AIA-member architects who have made outstanding contributions to the profession through design excellence, improvement to the built environment, contributions in the field of architectural education, or to the advancement of the profession. Fewer than 3% of the more than 80,000 AIA members have this distinction. Michael's elevation to FAIA recognizes his rich contribution to New York City's successful re-urbanization efforts, as well as his multi-decade dedication to fostering research and dialogue around the scholarship and practice of public architecture.
The Jerome L. Greene Science Center was awarded the American Council of Engineering Companies (ACEC) Grand Award in the "Building/Technology Systems" category at the 2017 Engineering Excellence Awards Ceremony. The Greene Science Center was one of only 16 "Grand Award" winners in the nation. The Engineering Excellence Awards–the "Academy Awards" of the engineering industry–recognized preeminent engineering achievements for 2017 from throughout the world.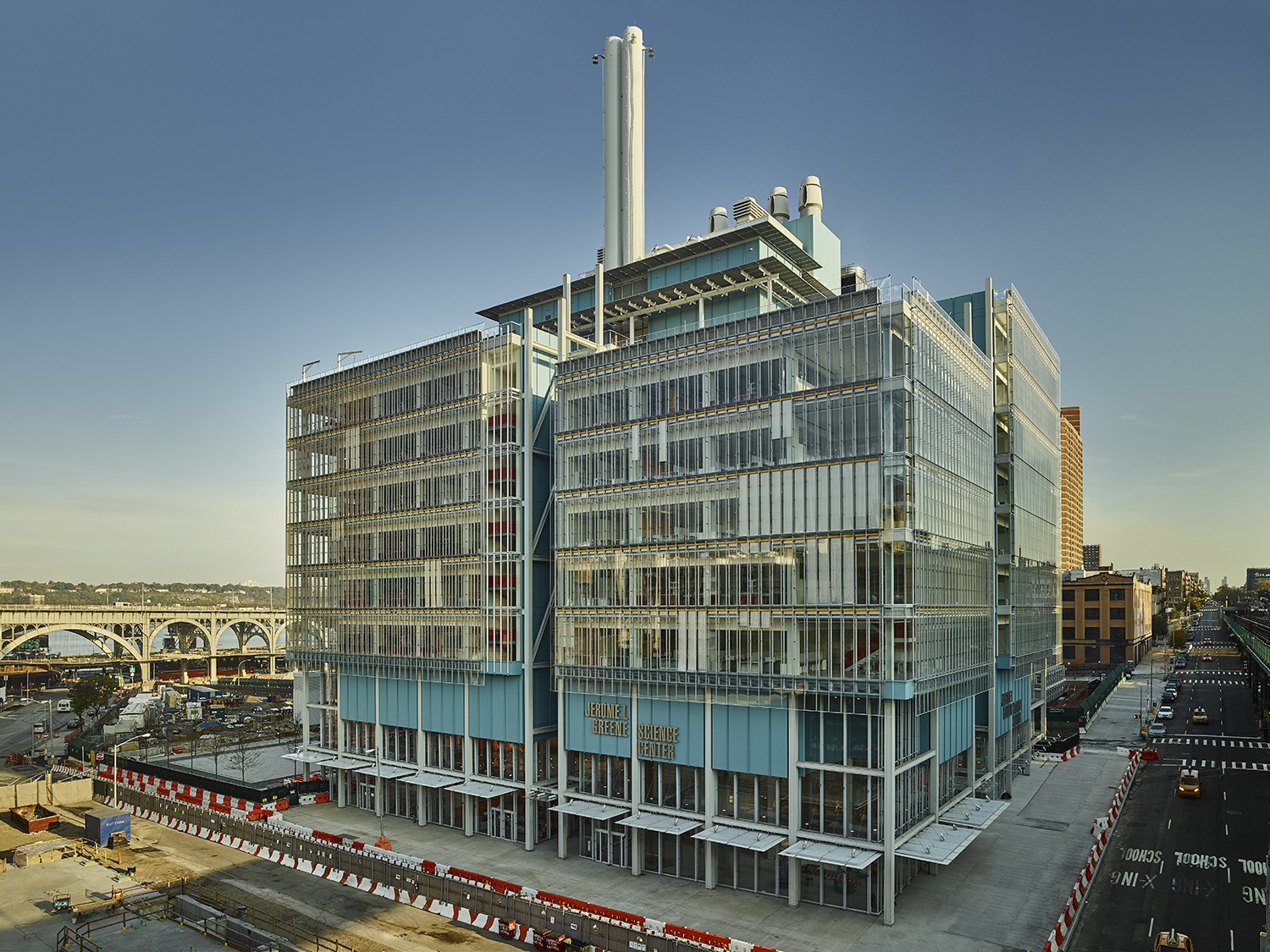 The American Council of Engineering Companies New York Chapter (ACEC-NY) awarded Columbia's Jerome L. Greene Science Center with a 2017 Engineering Excellence Diamond Award in the Building/Technology Systems category. The Diamond Award is the highest that ACEC-NY awards in individual categories. The Jerome L. Greene Science Center was given the prestigious award for its innovative and unique design and engineering systems, including the double-skin glass curtain wall designed to reduce noise and meet thermal requirements with a reduced demand on energy.
In recognition of a career spent taking action in large and small ways to make the world a better place, La-Verna Fountain was honored by the Harlem Business Alliance with its "Woman of Action" Award at the organization's 36th annual awards celebration. Fountain is Vice President for Strategic Communications and Construction Business Initiatives at Columbia University Facilities and Operations. Under her direction, Fountain has led the University's initiatives to expand opportunities for minority, women and local (MWL) businesses and construction workers to do business with Columbia. Since joining Columbia in 2006, Fountain has served on numerous boards and advisory councils supporting the local community, many of which have focused on expanding opportunities for minority- and women-owned businesses and workers.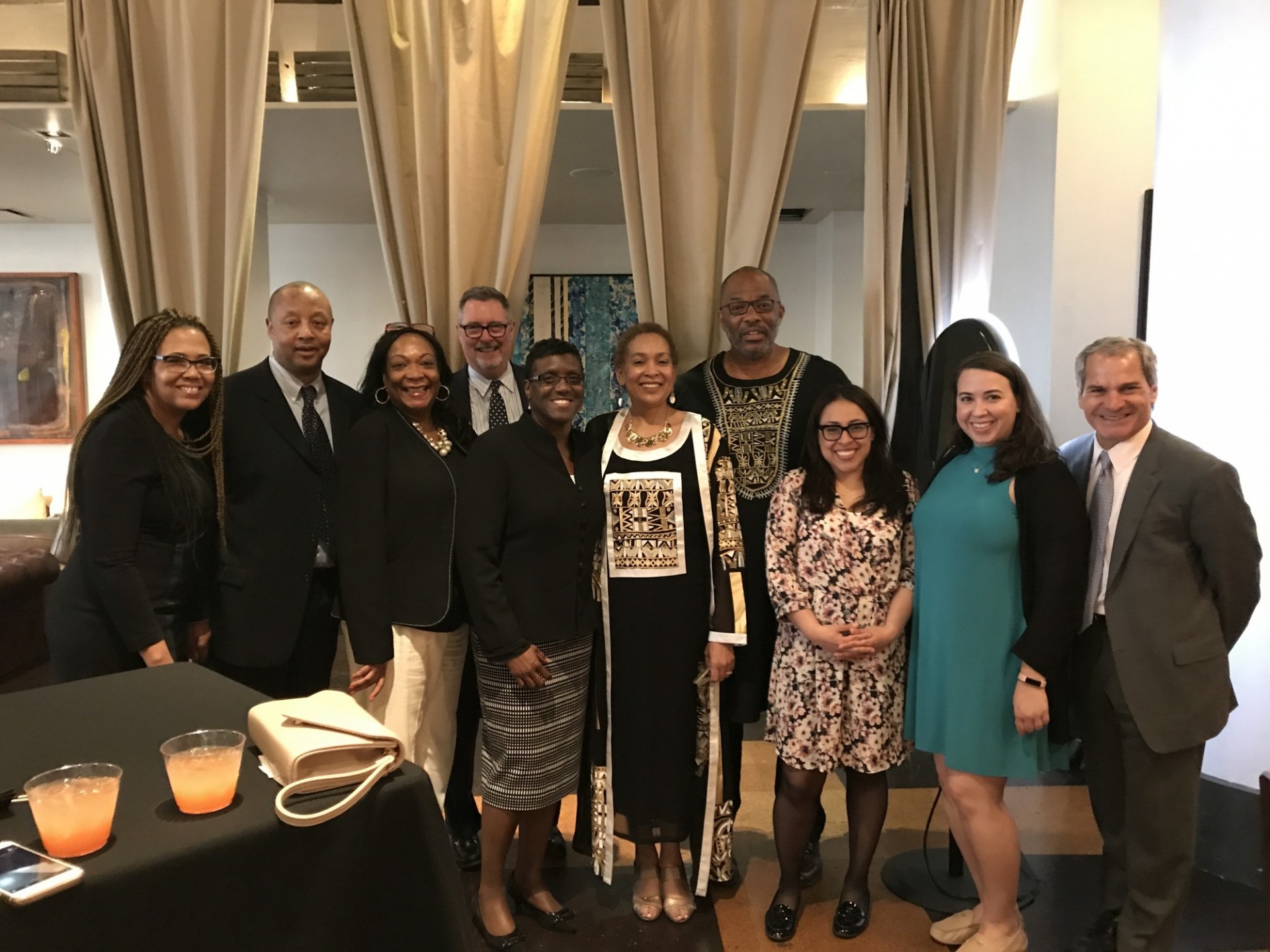 Student Mail won "Site of the Year" in 2016 out of all North American accounts by Swiss Post Solutions (SPS), an organization with which Mail partners to provide package services.
This award recognizes a single SPS onsite operation nationwide for its contributions and performance made in the areas of client satisfaction, operational excellence, continuous processes improvement, and teamwork approach. The Package Center issued more than 27,000 packages in the month of September 2016 alone, a 5% increase over prior years. The average turnaround time to pick up a package was under 1.5 minutes.
Six women across Columbia University Facilities and Operations and CUMC Facilities Management were recognized as "Outstanding Women" for their commitment to increasing diversity and the role of women in the construction and professional services industries by the industry trade organization Professional Women in Construction (PWC). The honorees were: Kim Chen, associate director of capital project management; Janet M. Grapengeter, director of design and compliance; Diana Mejia, director of capital project management for CUMC; Tanya Pope, assistant vice president for university supplier diversity and business integration; Karri Rivera, senior project for CUFO's Manhattanville Development Group; and Geraldine Tan, executive director of Compliance. The honorees' dedication and invaluable contributions across the University exemplify the standard of leadership and teamwork throughout the organization.
The New York City Hispanic Chamber of Commerce (NYCHCC) honored La-Verna Fountain, vice president for strategic communications and construction business initiatives, with the organization's BridgeBuilders Award. The BridgeBuilders Award recognizes individuals that are committed to the growth of businesses in Puerto Rico and New York by providing opportunities that stimulate its economy and communities. Bridgebuilders have been instrumental in engaging both the Puerto Rico and New York communities by making them active participants in business development, cultural exchanges, and civic participation.  Fountain received the honor during the NYCHCC's Economic Development Conference and Trade Mission in San Juan, Puerto Rico.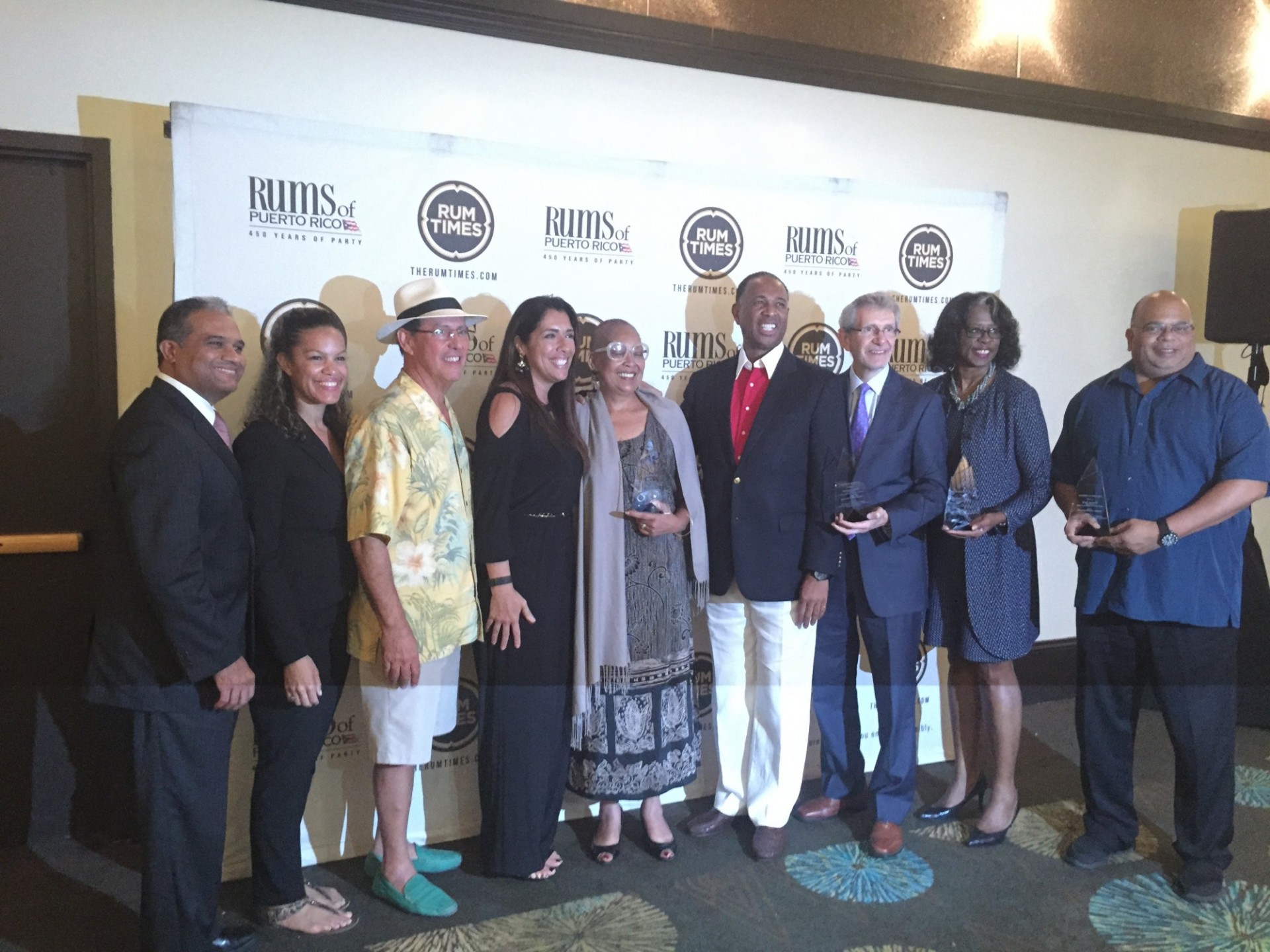 Tanya Pope, assistant vice president for University Supplier Diversity & Business Integration at Facilities and Operations, was recognized with a 2017 corporate social responsibility award from City & State magazine. The award honors Pope for her leadership in advancing diversity opportunities for University suppliers and demonstrating corporate responsibility in the workplace. Pope is responsible for sourcing capable, diverse vendors to support the University's construction projects and business initiatives. In addition, she oversees reporting and community projects related to Columbia's agreements with the community and State of New York related to construction initiatives.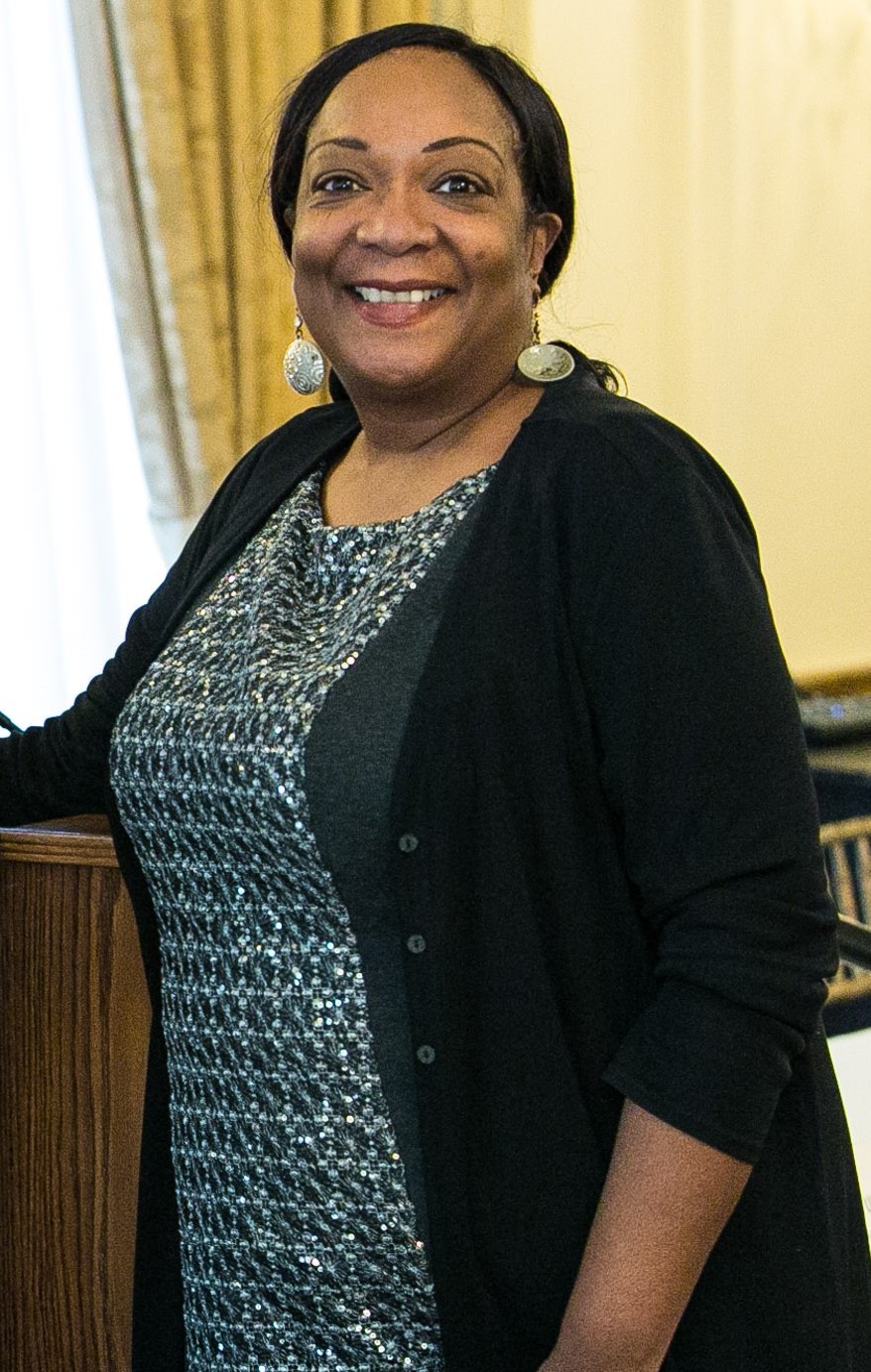 Multimedia Highlights
CUFO is active on social media, engaging with faculty, staff and students via video, photography, event promotions and more