Columbia University Combined Effort Donates Lockers to a Community Organization in Need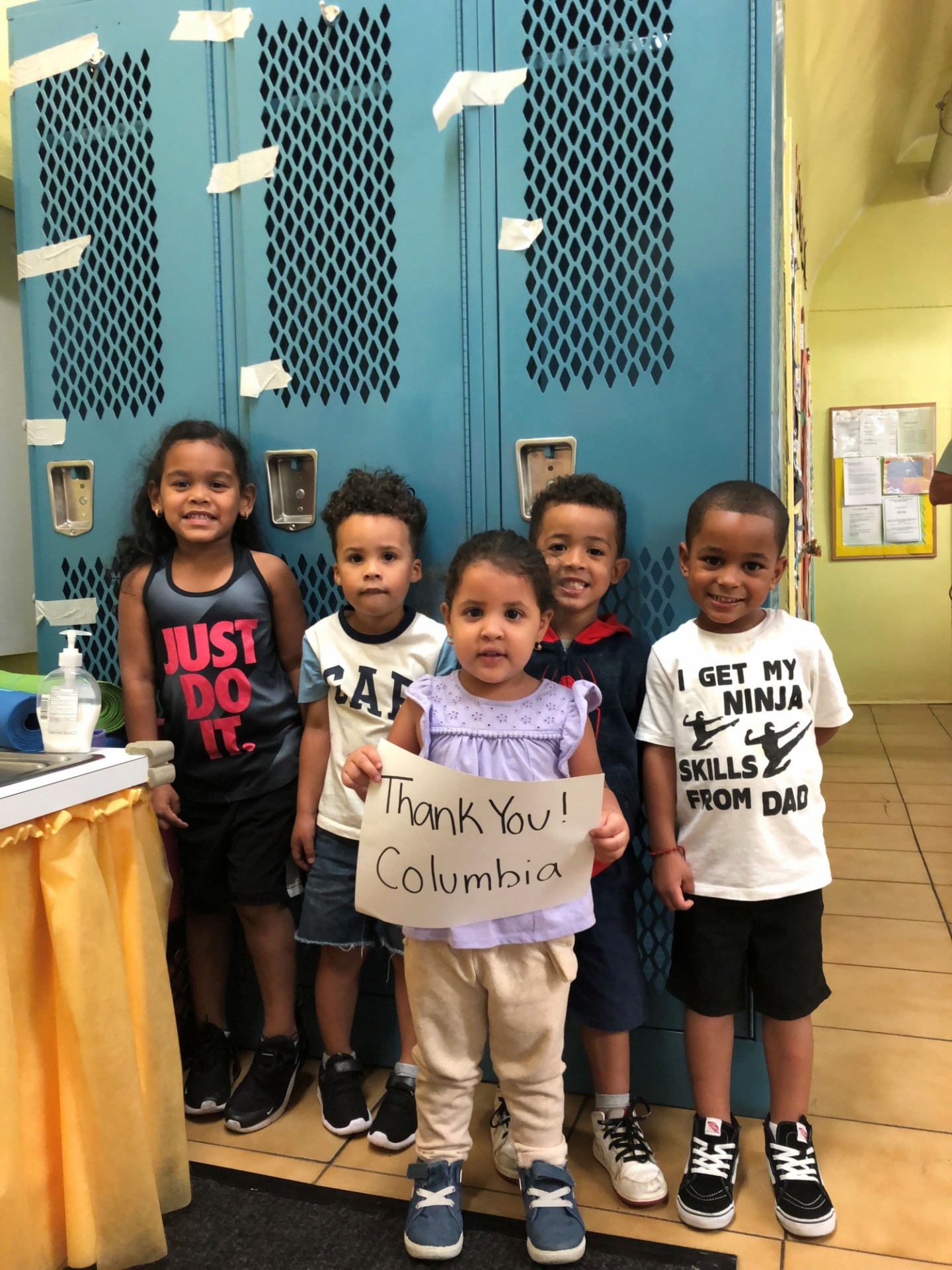 When Columbia Athletics purchased a set of new lockers for the women's softball locker room last month, a multi-departmental effort found a new home for the old lockers, which were still in good condition. Athletics, together with several departments within University Facilities and Operations – including the Office of Environmental Stewardship, Construction Business Initiatives, and Campus Operations – donated six lockers to the 125th Street Business Improvement District (BID) and delivered 18 lockers to the Washington Heights Child Care Center (WHCCC).
The Columbia community came together to make this happen. Through Columbia University's ReUse Program – a collaboration between Environmental Stewardship and other university partners – Athletics donated the lockers, Construction Business Initiatives contacted community organizations who might be able to use them, and Operations helped arrange delivery of the lockers to WHCCC on August 22.
"It upsets me to see quality used items thrown away," said Richard Bussert, Director for Facilities at the Baker Athletics Complex. "When the lockers were replaced, my immediate thought was to contact the ReUse program."
With the goal of minimizing waste by diverting reusable items from landfill, the Columbia ReUse Program provides the University and local community with access to a network that facilitates the exchange or donation of University owned furniture and other items.
"Our goal is to foster great relationships with the community on behalf of Columbia University Facilities and Operations," said Tanya Pope, Assistant Vice President for University Supplier Diversity. "One of the ways we are able to do so is to provide needed items to charitable organizations who might otherwise not be able to obtain them."
Last year, the New York State Association for Reduction, Reuse and Recycling (NYSAR3) awarded Columbia the Recycling Leadership Award for efforts to promote recycling, composting, and other initiatives that reduce waste to landfill, including the ReUse Program. These waste reduction efforts support the goals laid out in the University's sustainability plan.
"With New York City's commitment to zero waste by 2030, Columbia has to do its part," said Helen Bielak, Operations Manager for Environmental Stewardship. "Most things can be recycled or reused if people are willing to put in the effort. We're always glad to see used items in good condition get a second life with one of our community partners."