Facilities and Operations Hosts Project Management Workshop in Collaboration with EAB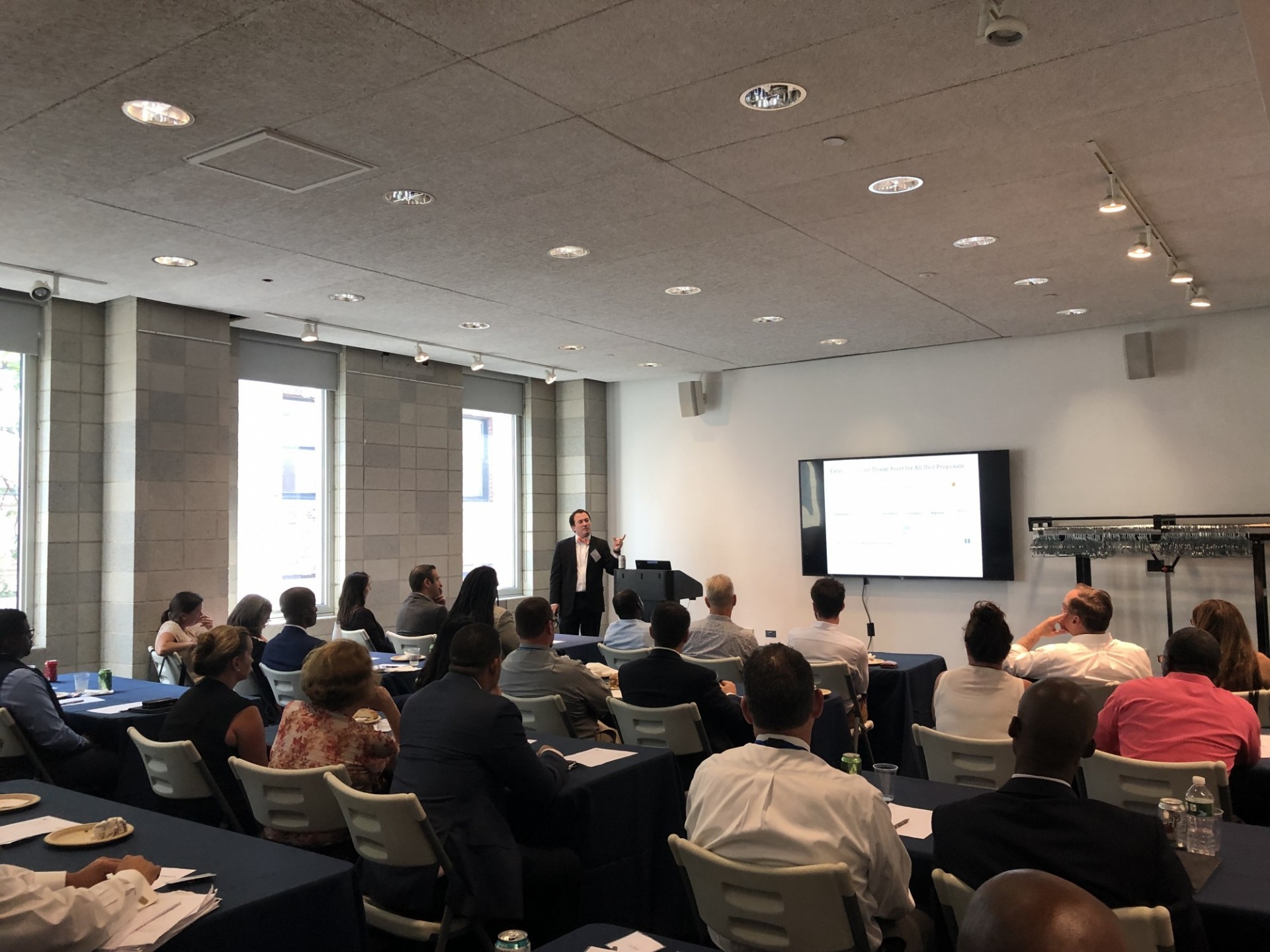 In support of its commitment to provide state-of-the-art amenities for world-class excellence in teaching and research, Facilities and Operations organized a special learning opportunity for project managers focused on challenges and opportunities in managing capital projects in higher education.
Organized through Columbia's partnership with Educational Advisory Board (EAB), a best practices firm that uses research and technology to help uncover solutions and insights within the education industry, the September 26 workshop "Enhancing the Project Management Experience" leveraged major insights and learnings from an EAB-led survey of 36 academic institutions across the US and Canada. The most common trend identified in the survey: the project manager job is getting harder.
According to EAB Research Development Consultant and workshop facilitator Michael Fischer, the number of projects in higher education pipelines has grown by 25% in the last 10 years, with a significant increase in project requirements like sustainability certifications and installation of complex HVAC systems, but without concomitant growth in capital funding. Now more than ever, University leaders must strategically allocate their dollars, staff, and time.
Using examples and data gleaned from the EAB survey, Fischer's presentation offered tangible advice for project managers on how to focus on high-priority projects, address pervasive pain points in the project delivery process, and standardize communications to increase stakeholder understanding. Toolkits and resources were made available to all attendees, and the workshop opened a dialogue around Columbia-specific capital project management challenges, allowing disparate teams to provide feedback and suggestions based on their own experiences working within the system.
"The project management workshop was an excellent overview of the issues and challenges that institutions of higher education face in delivering capital projects.  Continuing to learn and share best practices in these areas is extremely valuable," said Franco Morizio, Director of Residential Construction and one of the workshop attendees. "I look forward to more of these informative sessions."
Associate Director of Residential Construction, Eleanore Whisnant, echoed Morizio's sentiments. "The research presented at the workshop is extremely helpful for project managers. The training provided actionable steps based on best practices that we can implement to improve our efficiency."
Based on the success of this workshop, Facilities and Operations is organizing additional trainings to foster a culture of continuous learning within the Facilities and Operations department, helping to ensure the planning, design and construction of modern facilities where students, faculty and staff can thrive and learn.