Local Harlem Resident Hired at Columbia's Manhattanville Construction after Completing Pre-Apprenticeship Program
When Mahogany Jones arrives at the construction site for the new Columbia Business School buildings at the University's Manhattanville campus early each morning, she knows the rest of the construction team is counting on her to prepare the day's construction locations by reading plans, laying out work areas and removing potential hazards. For Jones, a Harlem resident and former NYPD traffic agent, finding herself working in this critical construction role is an idea that was nowhere in her vision a mere two years ago.
In January 2019, Jones attended a job fair for the MTA after learning about local construction opportunities when she came across a construction pre-apprenticeship program run by Pathways to Apprenticeship (P2A). At the time, she was participating in STRIVE, a job training and career development services agency. As a recent new mom, Jones was looking for a change in her career that would earn her a higher compensation and job security. 
As part of the P2A program, Jones learned how to build scaffolds, cut metal and operate power jacks; things she never knew how to do before. "I didn't have much knowledge in construction, but I knew the demand for more women in the industry was high, so I decided to go for it because I may be pretty but I'm not afraid to get my hands dirty" says Jones, noting that the program gave her hope in allowing her to provide a better future for her family. 
In 2019, Columbia University partnered with P2A along with the West Harlem Development Corporation (WHDC), the Harlem Community Development Corporation (HCDC) and the NYC Small Business Services to launch a five-week, full-time pre-apprenticeship program for minorities, women and low-income Upper Manhattan local residents. The program provides students with training on general construction skills, opportunities to learn a trade while working, and safety trainings needed to qualify for apprenticeship opportunities with local construction unions. Upon completing the course, they receive a certificate that qualifies them for union apprenticeships, as well as assistance with their interview or test for an apprenticeship with a local union.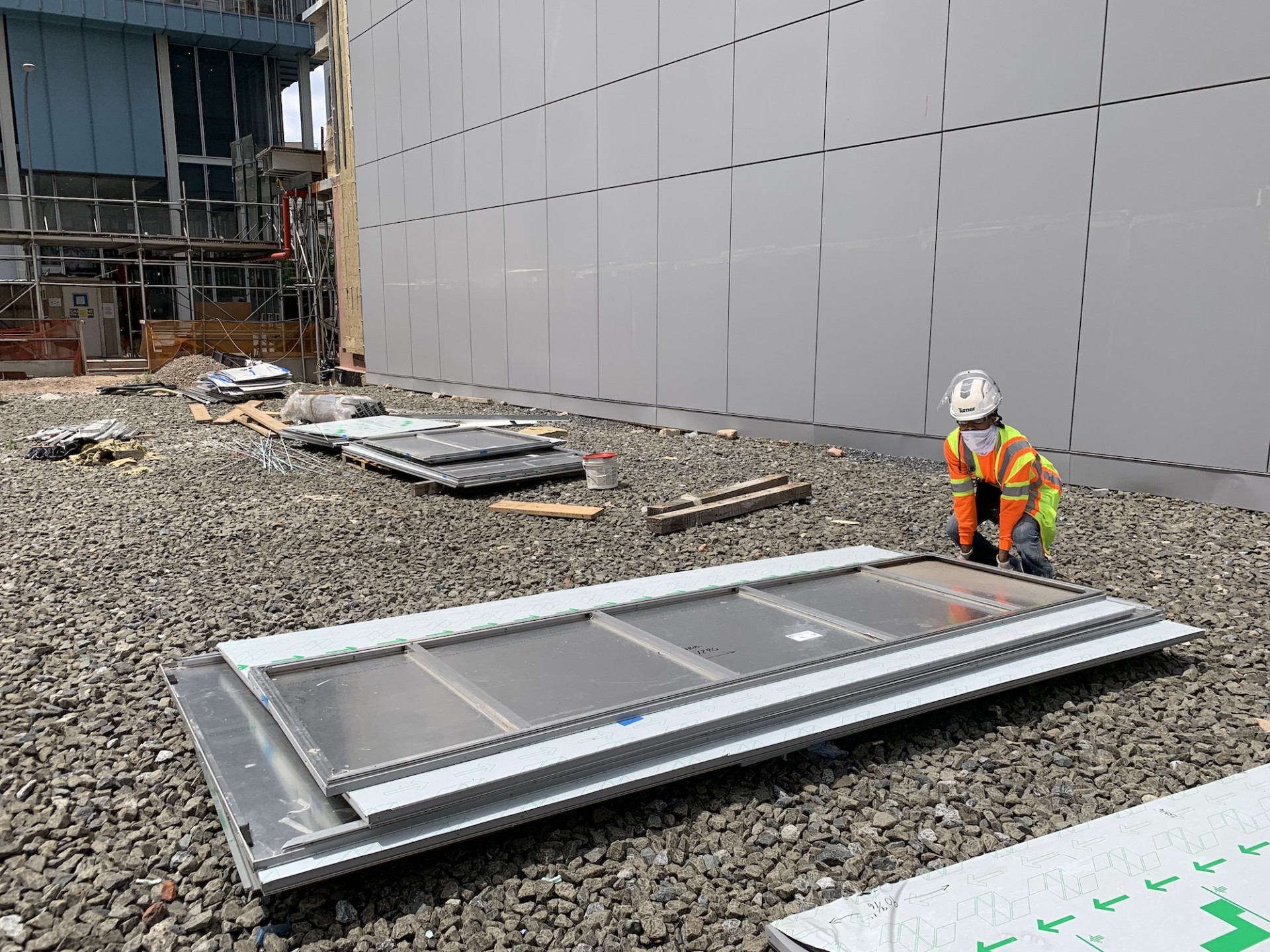 Jones, the only woman in her cohort, joined the P2A program to learn more about plumbing and electricity, skills she knew she needed to fulfill her long-term goal of starting her own real estate investment company. Six months after graduating in June 2019, she was recommended by her program manager for a union opportunity with Turner Construction Corp., the University's construction management firm for the Business School project which later sponsored the cost for Jones to receive her union book. "Mahogany has been a wonderful and hard worker and we were proud to sponsor her", says Suzanne Castellano, the Construction Executive for the project. Turner plans to sponsor another P2A program graduate prior to the completion of the project. 
"This is the first job site that I am seeing built from the ground up and it is exciting because no day is the same and I get to do a little bit of everything," says Jones, among one of the laborers on the project, responsible for the general cleaning of the site. She has had the opportunity to learn about all trades, including how to use the tools for floor and wall protection. 
This experience would not have been possible without P2A's pre-apprenticeship program in West Harlem. "The program inspired me to keep growing my network because it's really all about who you know," says Jones. She also acknowledged her foreman, "a strong woman," for her guidance and for reminding Jones of the possibilities that can come from this opportunity. "This has been a breakthrough and a blessing." 
After graduating the second West Harlem cohort in December 2019, the P2A program in Upper Manhattan has graduated a total of 58 students, including six women. Columbia and P2A, along with the partner organizations, are currently planning another cohort for Upper Manhattan residents this fall. Due to COVID-19, this cohort will run through a blended-learning model with online instruction and some in-person meetings. Visit p2atrades.org for updates about information sessions and applications as they become available.