New Dining Location: Chef Don's Pizza Pi at Mudd Building
On January 17, Chef Don's Pizza Pi in the Mudd Building will open for lunch and early dinner service, Monday – Friday, 11:30 a.m. – 7:00 p.m.
January 13, 2023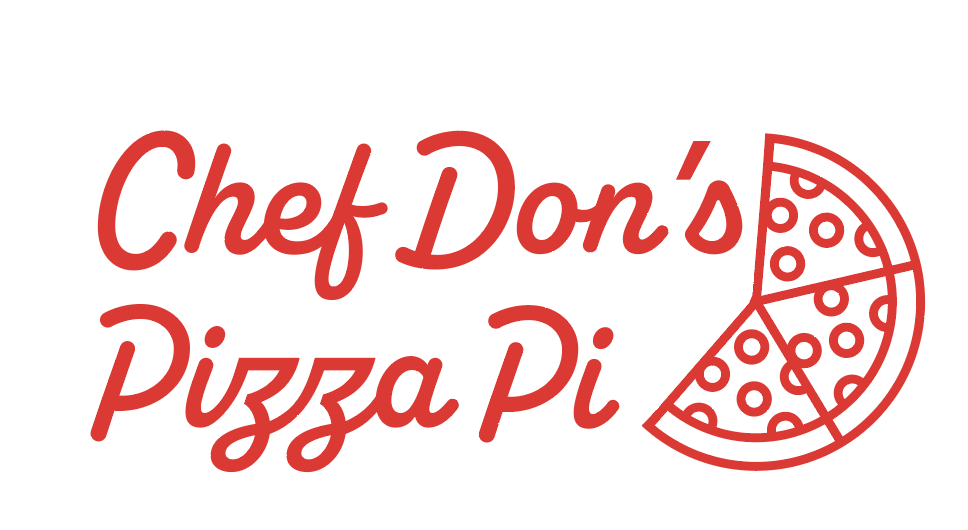 Chef Don and Chef Mike think you'll be *infinitely* pleased with Columbia Dining's new addition.
We're not engineers, but we know how to calculate good food that you'll love ⁠– ⁠like fresh-made pizza pi. Find us next to the Carleton Lounge in the Mudd Building, home to the School of Engineering and Applied Science.
What's on the Menu 
Chef Don's Pizza Pi is going to serve four personal pizza options daily, made on the spot just for you. We're starting with a traditional cheese and will roll out specials in the coming weeks.
Traditional cheese: the gold standard pizza you know and love!

Vegan cheese: the gold standard pizza you know and love -- made with vegan cheese!
Our pizza crust is sourced locally by Sano Artisan Bakers in Queens. Plus, sides! Each *chef's kiss* delizioso pizza comes with a side salad, a delectable pastry dessert, and a cold beverage or coffee.
Coming soon!
Daily special: Once we introduce specials, they'll rotate each day, look out for favorites like pepperoni, buffalo chicken, chicken parm and more!

Vegan special: Soon we'll also rotate Vegan specials each day, to include plant-based versions of your favorites!
Want more deets on the menu? (Of course you do, we had you at pizza). Check out our daily menus online, follow us on Instagram, and sign up for the Dish to receive text updates. 
How It Works 
Pay by meal swipe, Dining Dollars, Flex, guest swipe, or credit card ($16.50) at the door. 
Order your pizza (it takes just minutes!) grab your side, beverage and dessert – that's all included as one meal. Pizzas cannot be purchased separately from sides. The door price applies to the entire meal. 

Take your meal to go - enjoy it in Carleton Lounge, out on campus, your res hall - wherever you most like to dine. 

Tell all your friends!
Image Carousel with 5 slides
A carousel is a rotating set of images. Use the previous and next buttons to change the displayed slide
Slide 1: Freshly prepared personal pizzas coming your way!

Slide 2: Your pizza is baked on the spot, just for you.

Slide 3: Chef Don and Chef Mike think you'll be *infinitely* pleased with Columbia Dining's new addition.

Slide 4: Daily specials - like pepperoni - and other special toppings will be offered.

Slide 5: Vegans, we got you! Vegan cheese and daily specials will be available too.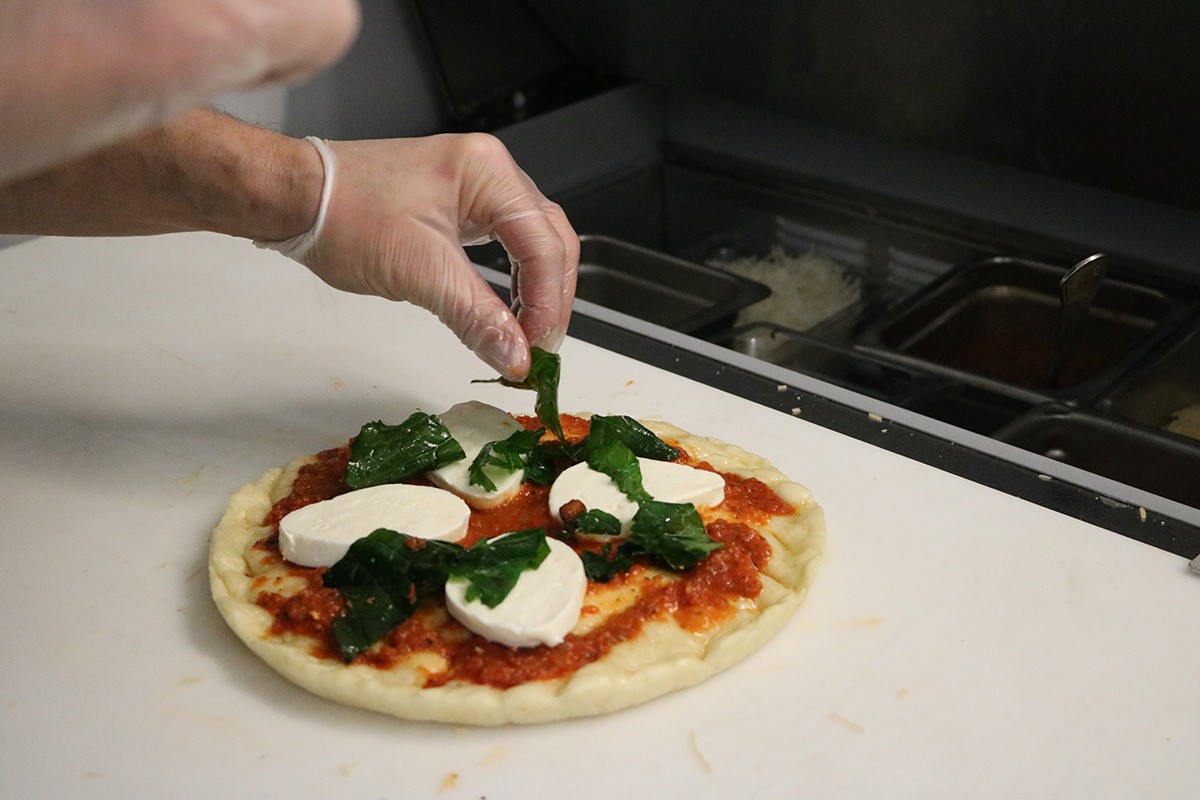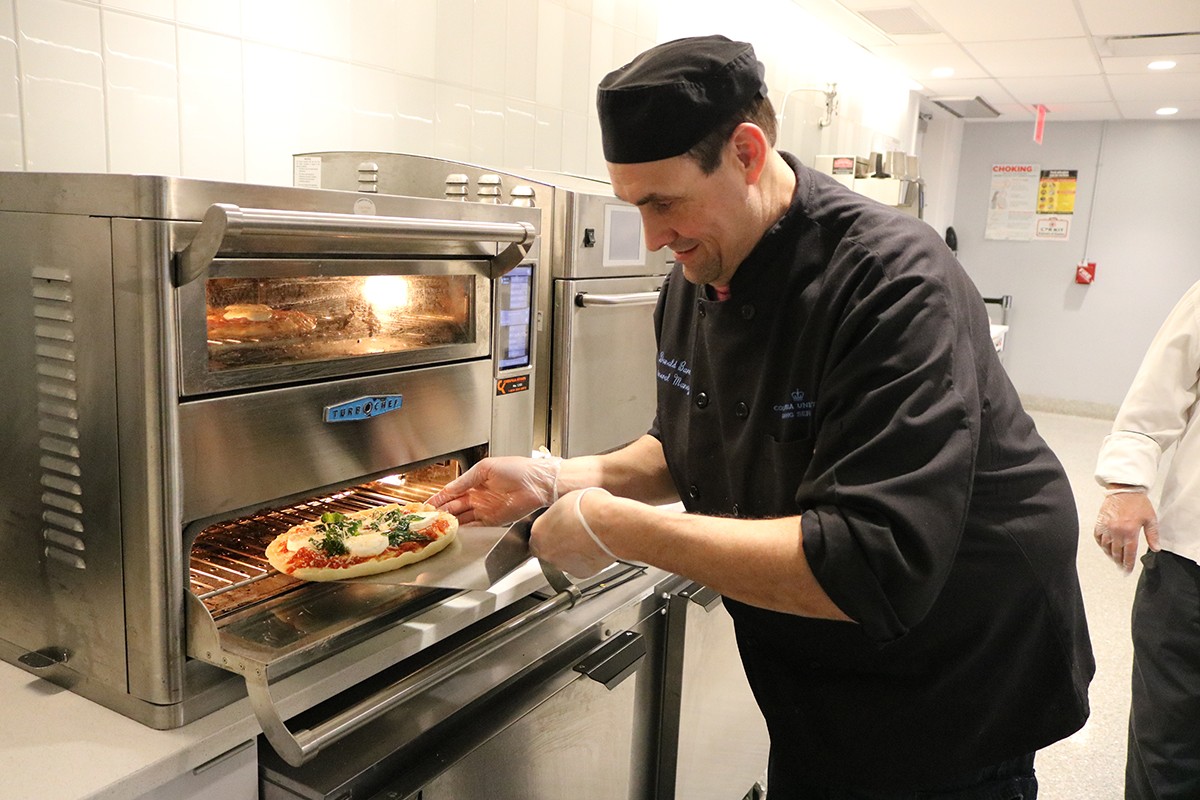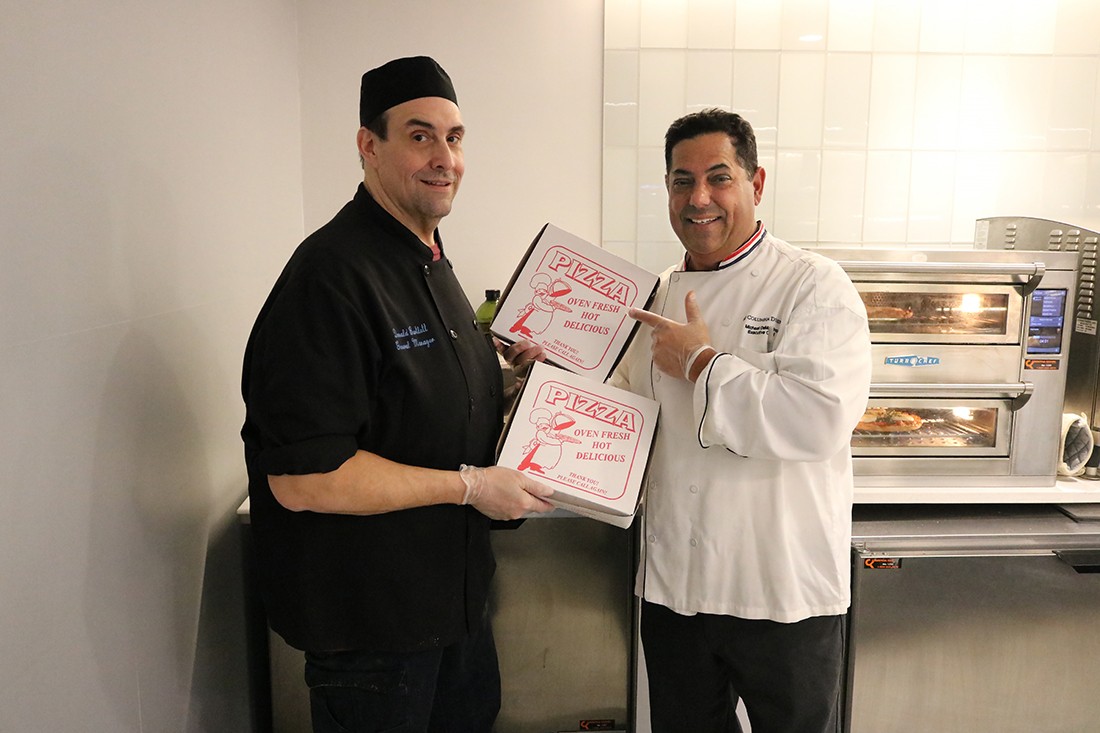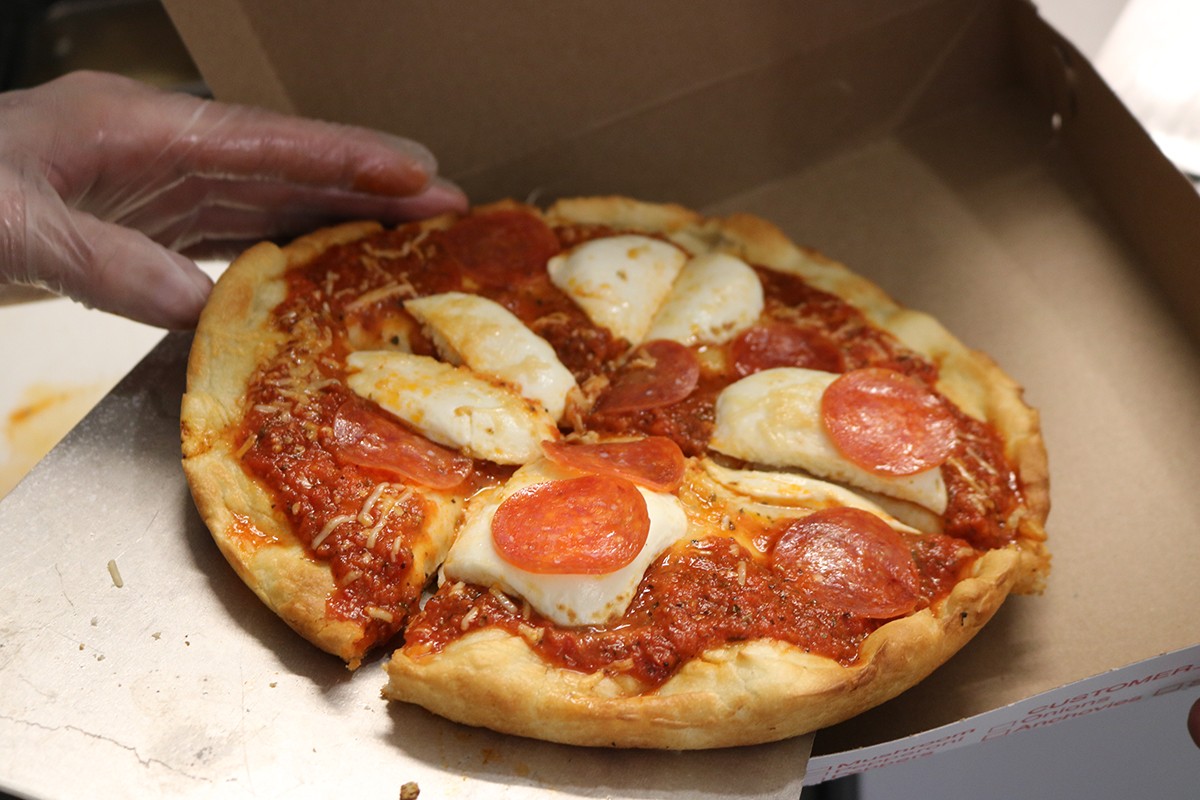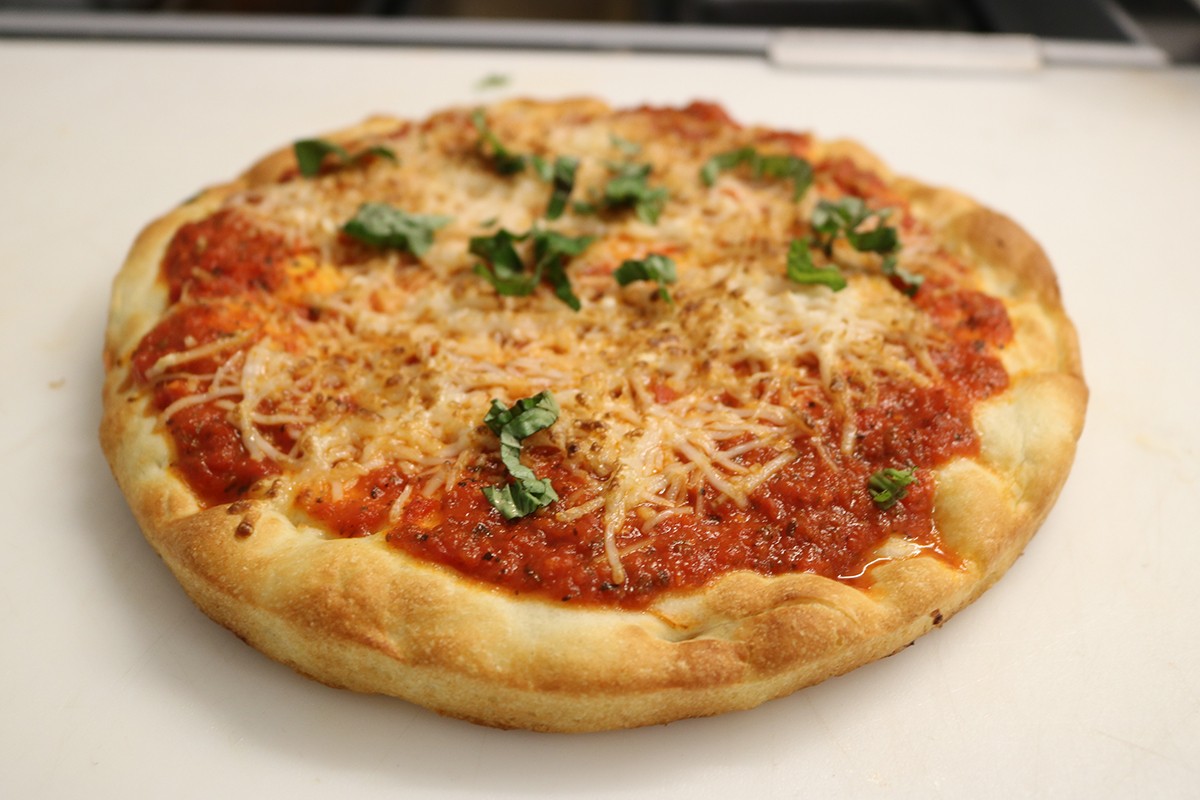 Previous
Next
Blue Java Mudd
We're still brewing coffee every morning to help you get your day started off right. Blue Java Mudd will be open Monday - Friday from 8:00 a.m. to 11:00 a.m. serving coffee, specialty drinks, and breakfast pastries. Blue Java Mudd will remain pay per item. Then, we'll flip for pizza pi and reopen for lunch at 11:30 a.m. for Dining Plan swipes or pay for meal.
Sustainability 
Our commitment to sustainability carries through to all our locations. That's why our napkins are made from post-consumer recycled content and we use recyclable or compostable packaging whenever possible. This includes the pizza boxes - clean (not cheesy or greasy) pizza boxes can recycled as cardboard in the paper bins. If a portion of the box is messy, just rip that part off and trash it. 
Get to Know Chef Don
Chef Donald Bartlett joined Columbia Dining in 2009 and is Chef Manager for Chef Mike's Sub Shop at Uris Deli, Blue Java Mudd, Blue Java Uris, and Lenfest Cafe. He is a well-seasoned chef and graduate of the Culinary Arts program at Johnson and Wales University in Providence, RI. Learn more about Chef Don. We're so proud to feature his work at our new location!