New Specialty Coffee Bar and Eatery Joins Ground-Floor Retail Lineup on Campus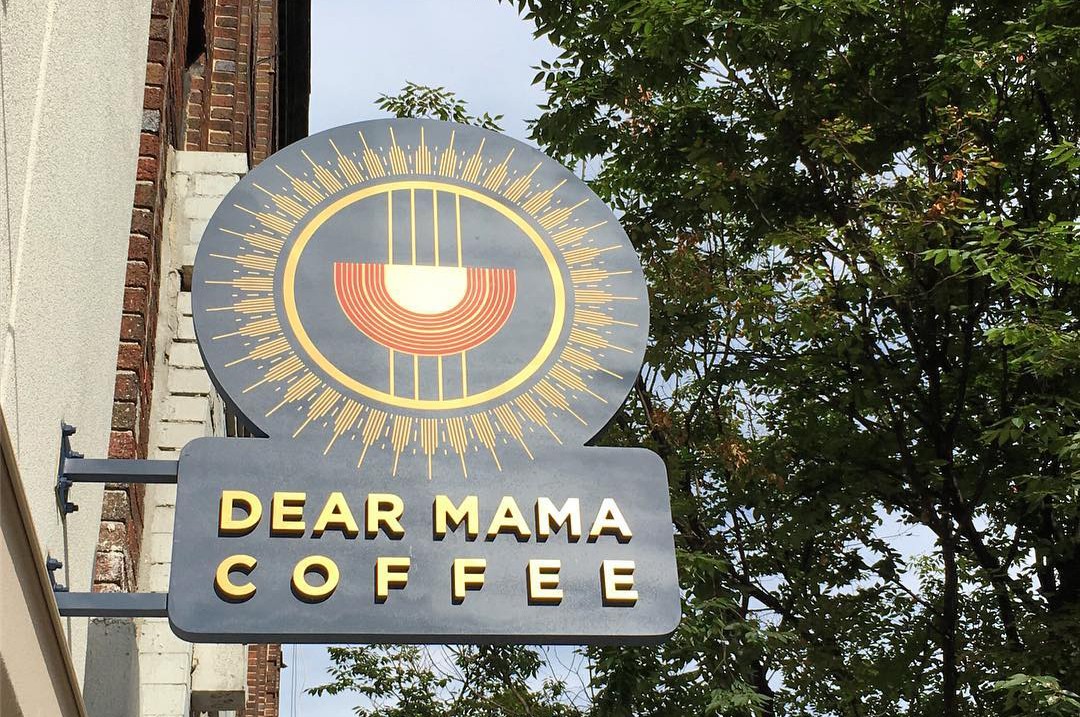 Dear Mama Coffee, a Harlem-based espresso, cocktail, wine bar and eatery, has signed a lease in the Jerome L. Greene Science Center at Columbia University's new Manhattanville campus, joining Steep Rock Bouldering, a Community Wellness Center, an interactive installation about brain research and an Education Lab as part of the civic and retail spaces that define the street-level experience of the campus.
The signing establishes the second outpost of Dear Mama Coffee, joining the flagship East Harlem location, and is consistent with the University's long-standing approach to its retail tenants, which favors local businesses that bring a variety of amenities and experiences to the diverse Columbia community, the wider local community and visitors.
"Dear Mama Coffee brings another high-quality business to the neighborhood, and with it, a day-to-night establishment that will add more activity and services to the new campus and community," said David M. Greenberg, executive vice president of Columbia University Facilities and Operations.  "With art exhibitions, music, events, community fundraisers and more, Dear Mama Coffee will be a place of engagement and a true neighborhood venue."
At the new location at Columbia's campus in West Harlem, Dear Mama Coffee will offer seasonal menus serving breakfast, lunch, and dinner along with its own coffee roasted locally in Red Hook, Brooklyn; premium teas imported and blended in-house; fresh-baked pastries made onsite; and specialty cocktails and wine.  From a programming standpoint, the store will be open early morning into the evening.
Similar to its other Harlem location, Dear Mama Coffee in West Harlem will also feature weekly exhibitions and art installations, live music, and opportunities to partner with local institutions – all in keeping with Dear Mama Coffee's mission to use hospitality to build community and nurture local culture.  
"Dear Mama Coffee serves as a gathering spot for the local community to nourish the heart, soul and belly," said Zachary Sharaga, CEO and founder of Dear Mama Coffee. "Along with a full food menu, coffee and specialty drinks, it is a platform for people to converge and inspire one another, discuss the issues of the day, admire local art and share music.  The large space in Manhattanville will allow for a wide variety of events, including listening parties for local artists introducing new albums, fundraisers for causes important to the community, open mic nights for musicians and poets, book readings and much more."
Sharaga, a native New Yorker from the Bronx, leads an ownership and management team with strong local roots. Sharaga's other business partners are childhood friends of his from the Bronx, and management-level personnel – from the chief operating officer to the beverage director, executive sous chef and many others – all hail from Harlem, Washington Heights, the Bronx, or other parts of New York City.
Sharaga is focused on hiring and developing staff from the local community – the closer to the store, the better, says Sharaga.  "Coming from my own experience growing up far from Manhattan's business centers, I know how hard it is in this city to find a job close to home and avoid the endless commute.  Hiring local is a positive for local community members who want to work close to home while also being a plus for our business," he continued.
At street level, the buildings throughout Columbia's new Manhattanville campus will be transparent in design, open to the public and programmed to engage the Columbia community and community-at-large. In addition to Dear Mama Coffee and Steep Rock Bouldering, the street-level public spaces in the Jerome L. Greene Science Center include:
A Community Wellness Center offering blood pressure and cholesterol screenings, as well as mental health and stroke prevention training, under the direction of Dr. Olajide A. Williams, chief of staff/chief medical officer of Neurology at Columbia University Medical Center and Dr. Sidney Hankerson, assistant professor of Clinical Psychiatry at Columbia University College of Physicians & Surgeons
An Education Lab offering public programs on brain science for the community and K-12 schools, with hands-on activities that harness the Mortimer B. Zuckerman Mind Brain Behavior Institute's research
The Brain Index, an interactive installation located in the building's lobby where the public can learn about the brain research being conducted in the building
One more retail location, likely a food-related establishment
In addition, the first open space to be completed on the new campus, the Small Square, offers an informal, 10,000-square-foot outdoor plaza designed to engage the public and University community with seating areas and free Wi-Fi. Dear Mama Coffee's entrance opens into the Small Square on the west side of the building, also facing the Lenfest Center for the Arts.
The largest academic building ever constructed by Columbia University, the Jerome L. Greene Science Center provides 450,000 square feet of space for the neuroscience researchers of the Mortimer B. Zuckerman Mind Brain Behavior Institute. Established in 2012, the Zuckerman Institute is Columbia University's comprehensive center for interdisciplinary and collaborative research in brain science.
Design and construction for Dear Mama Coffee is currently underway, with opening anticipated in the fall of 2018.
Dear Mama Coffee will occupy approximately 4,700 square feet on the ground floor and mezzanine levels in the southwest portion of the Jerome L. Greene Science Center. Winick Realty Group represented both the tenant and owner in the retail lease transaction, with Cary Fabrikant and Yoel Gorjian representing Dear Mama Coffee, and Kenneth Hochhauser and Kelly Gedinsky representing Columbia.
The signing of Dear Mama Coffee coincides with Steep Rock Bouldering rolling out its full service offerings. Steep Rock West, as the bouldering location on the Manhattanville campus is known, had a soft introduction in late spring, opening its space to existing members of its East Harlem location. Steep Rock West has recently launched its full offerings, ranging from lessons and monthly memberships to community events and day passes.
Steep Rock West's bright and modern space welcomes climbers of all abilities and backgrounds, with problems spanning beginner to advanced levels. In addition to the main climbing area with its prominent arch feature, the facility also features a mezzanine climbing area and a designated fitness and training area.
Steep Rock West offers a substantial amount of discounted programming for neighboring schools and works with groups to arrange recurring monthly meet-ups and team events. The facility also offers student and Columbia faculty discounts for their recurring monthly memberships, which includes access to its original location in East Harlem.
Image Carousel with 6 slides
A carousel is a rotating set of images. Use the previous and next buttons to change the displayed slide
Slide 1: A Dear Mama iced coffee on a bar counter next to an open notebook and pen

Slide 2: A selection of pastries

Slide 3: Bags of Dear Mama Coffee

Slide 4: A latte next to a vase of flowers

Slide 5: A bagel with lox and vegetables

Slide 6: A musician sitting on a stool singing and playing guitar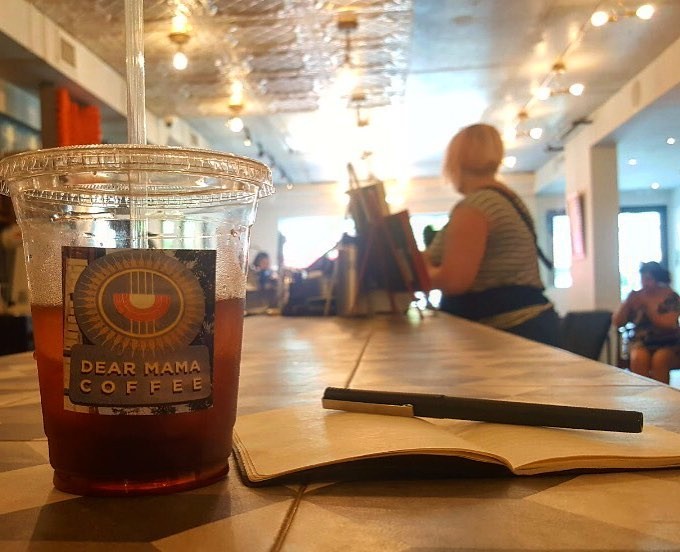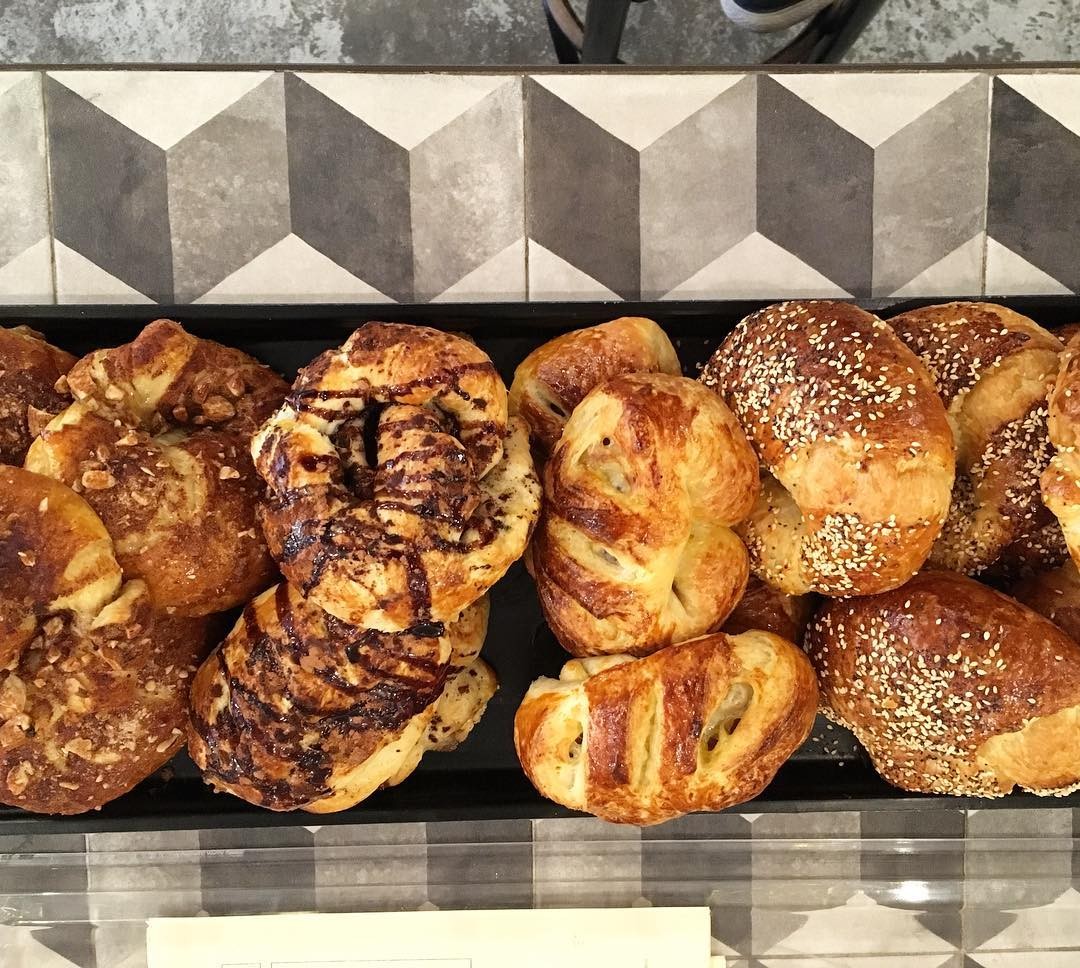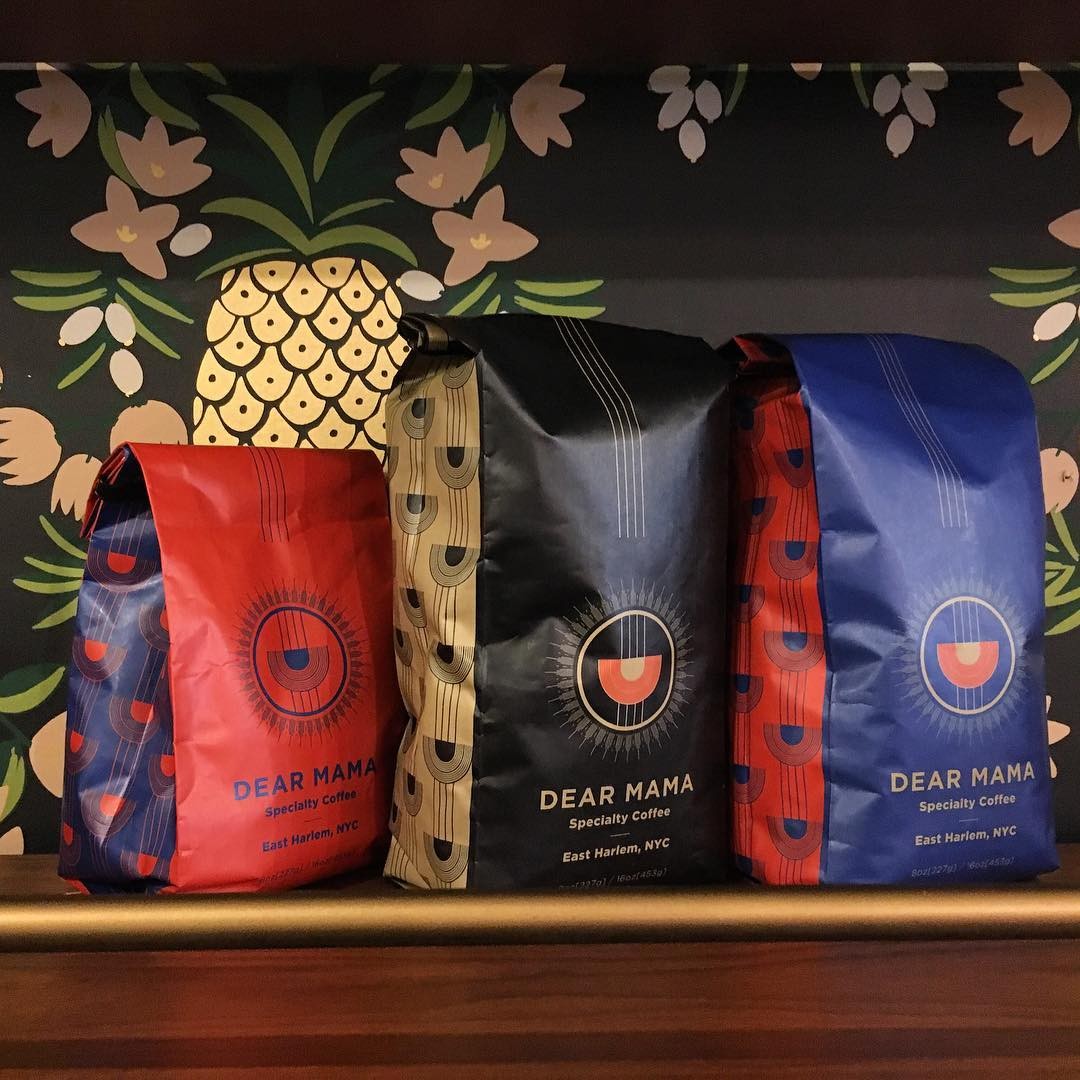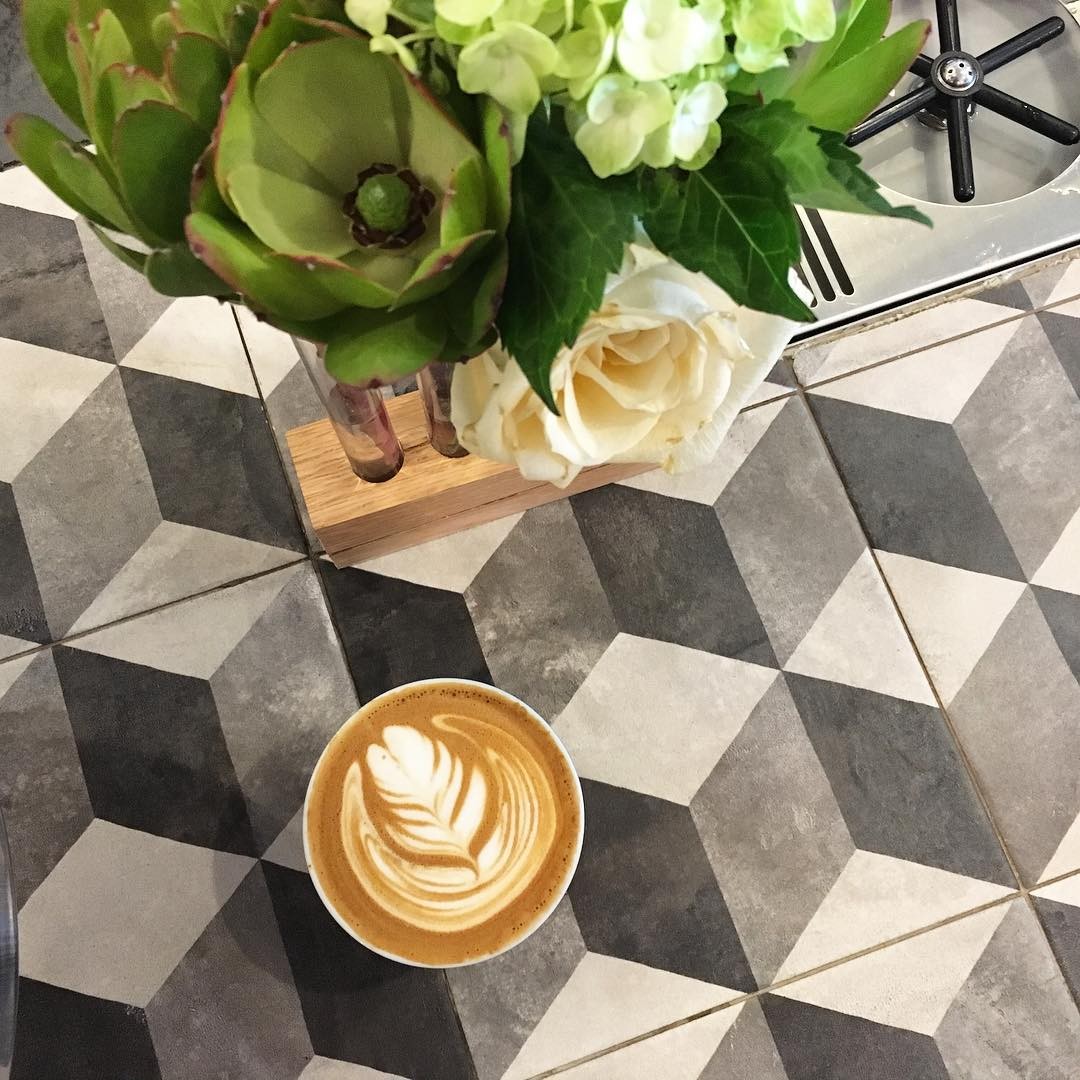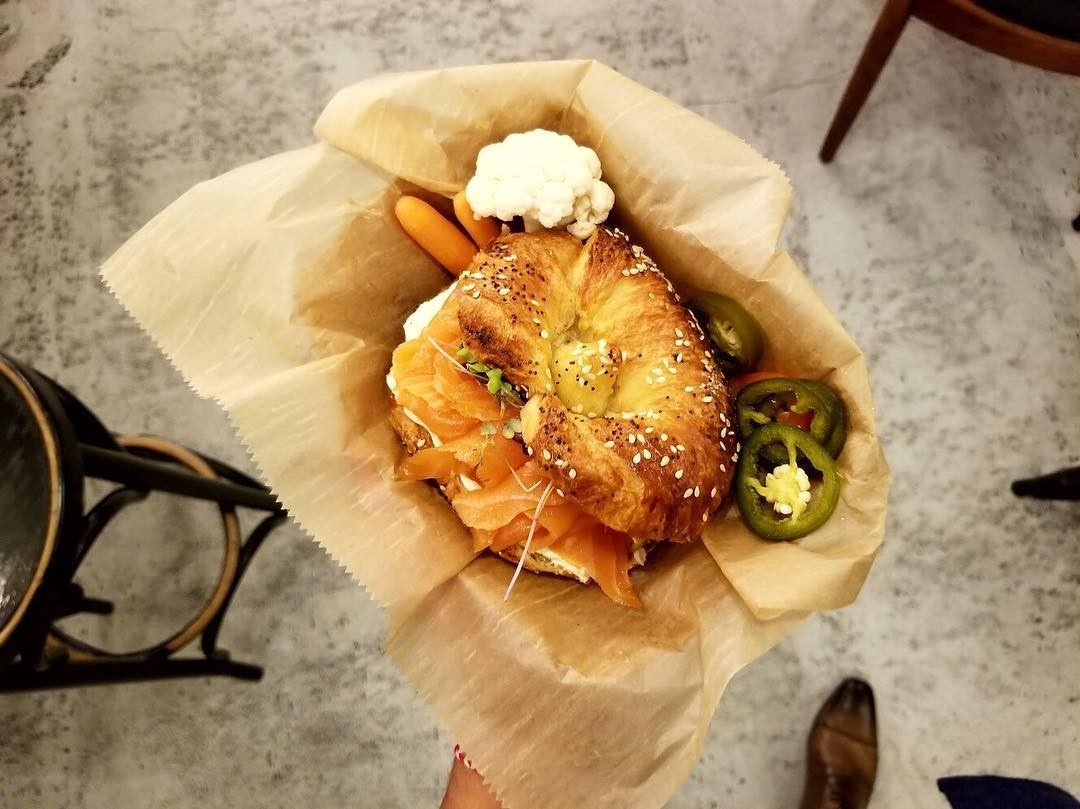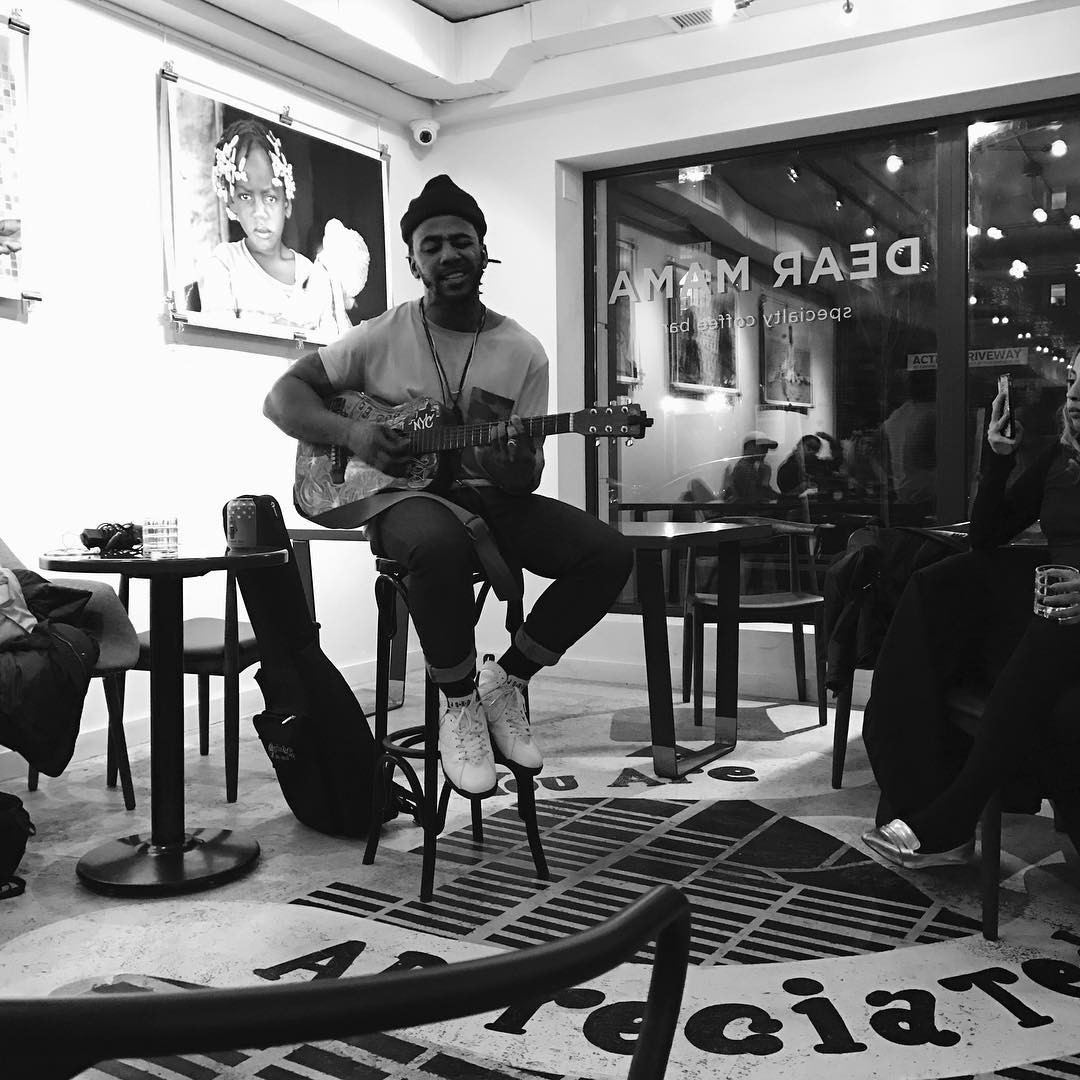 Previous
Next