Welcome Back from Facilities and Operations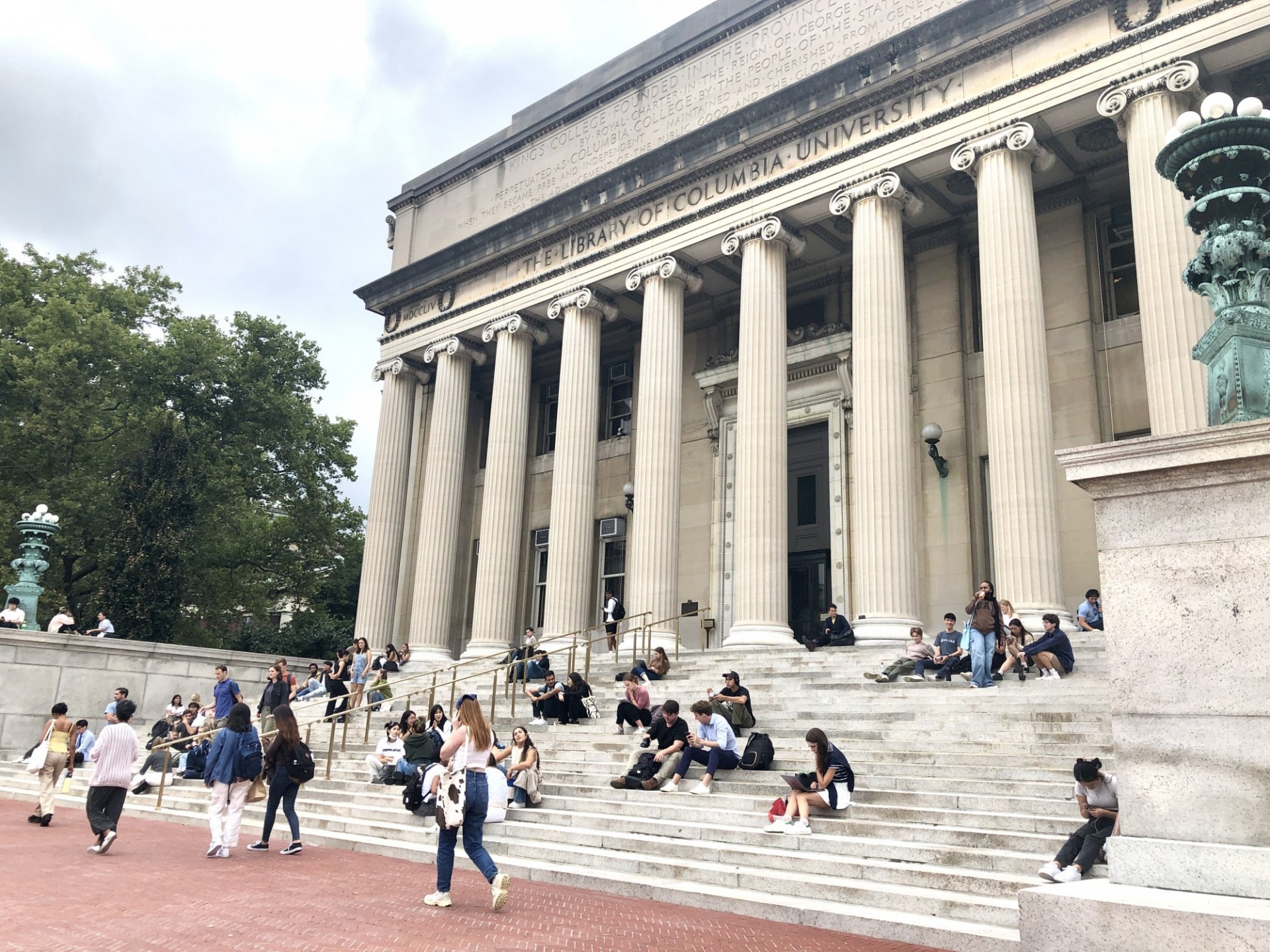 Dear Members of the Columbia Community, 
Facilities and Operations is excited to welcome you to back to campus for the 2022-23 academic year. Our team was hard at work over the summer around campus and behind the scenes to enhance your experience on campus. Below are highlights of improvements that you will see around campus this fall. 
Exterior Campus Improvements 
Our team restored the iconic granite steps leading to Low Library and reconstructed the brick pathway behind Alma Mater improving the drainage and enhancing the lighting systems for our flagpoles. Windows on the south and west elevations of Kent Hall were restored to their historic intent, and restoration of the original historic cast-iron framed monumental arch window on the west side of the Low Library Rotunda is continuing through December. Improved drainage was also installed at South Field West lawn and Van Am Quad to allow for faster recovery time after rainfall. 
Residence Hall Upgrades  
The ESPORTS Room in Wallach Lounge opened its doors this month, offering students a best-in-class e-gaming experience complete with a four-panel video wall, 18 gaming consoles, and more. Additional upgrades designed to enhance the student living experience were made across the portfolio. Highlights include a renovated outdoor plaza and updates to corridors and resident furniture at Schapiro Hall; new laundry machines installed across all residence halls; refreshed Broadway Sky Lounge; upgraded resident furniture in East Campus commons spaces; and a full refresh of Casa Latina, the newest SIC House, including additional outdoor space created by connecting the backyard space of three brownstones. 
Interior Public Space Improvements 
This summer, we completed core infrastructure improvements at the Nash Building, including an expanded lobby and turnstiles and installation of two new building elevators; renovated restrooms within the International Affairs and Mudd buildings; upgraded elevators in Broadway Hall, CEPSR, Fairchild and Mudd; replaced the main doors at Hamilton Hall; refreshed classrooms across campus with painting and lighting upgrades, and more. 
Athletics Facilities Enhancements 
Construction continued on a new, state-of-the art Tennis Center at the Baker Athletics Complex, targeted for completion this winter. Columbia Rowing teams and boaters in the Harlem River have been able to enjoy a newly built dock at Muscota Marsh Park this summer after Facilities and Operations completed construction earlier this year. In addition, the Columbia Field Hockey Stadium received a new turf and sprinkler system, and Schiller Court at Levien Gymnasium was refinished, including sanding and on-court graphics. 
New Retail Offerings 
In our retail spaces, we aim to bring a variety of amenities and experiences for the enjoyment of the greater Columbia community. New retail openings this summer in Columbia buildings in Morningside Heights brought Trudy's Ice Cream, vegan superfood café and smoothie bar Loco Coco, and soon-to-open Japanese fusion restaurant Sapp's to Morningside Heights. Be sure to see the latest offerings in Manhattanville: the Café in David Geffen Hall and Smith Dining Hall in Henry R. Kravis Hall, both fueled by Columbia Dining, as well as Dear Mama Coffee, Vital Climbing, Manhattanville Market and Oliva. 
Resources to Remember 
We continue to improve services to enhance your experience at Columbia. Columbia Transportation offers a wide-range of resources to make it easier and safe to travel to and around Columbia's campuses, including the on-demand Evening Shuttle powered by Via.  Columbia Dining expanded hours at JJ's Place and Chef Mike's Sub Shop in Uris Hall and continues to add new offerings on the Morningside campus based on student feedback. Our Public Safety team is always hard at work enhancing the many safety resources available, and I encourage you to take advantage of upcoming Public Safety events including safety refresher webinars or self-defense trainings. 
Here to Support You, 24/7 – now available by text and email 
If you see a condition in need of service or maintenance on campus, contact the Facilities Services Center year-round, 24 hours per day, seven days a week: email [email protected], or call or text 212-854-2222. To view and subscribe to receive alerts about issues impacting disability access on campus, go to operations.cufo.columbia.edu/accessibility-alerts. Also, visit our Operations and Lerner Hall websites that launched this summer, the latest in our organization's portfolio of websites. 
To stay up-to-date on campus improvements and other related news throughout the year, you can register for our monthly e-newsletter, follow us on Instagram @columbiafacilities, and join our Facebook page. 
Wishing you a great start to the semester. 
David Greenberg, Executive Vice President for University Facilities and Operations