Columbia Dining to prepare 84,000 meals for local community over summer as part of Food Relief program
The Columbia Neighbors Food Relief Fund is an effort that brings together extraordinary resources of the entire Columbia community to heighten awareness, raise funds, and deploy resources to address food insecurity in Upper Manhattan. This need has grown due to the COVID-19 pandemic, meaning many of our neighbors have increasingly limited or uncertain access to food.
The Food Relief Fund recently received a generous donation to expand the impact of its program. As part, Columbia Dining will produce the daily meals. This will include the purchase of ingredients, preparation of food, and packing of 1,000 meals a day. On Sundays, meals will be distributed at St. John the Divine. During the week and Saturday, Columbia Dining and St. John's will partner with City Harvest to provide distribution support to other local food programs.
In order to facilitate the initiative, Columbia Dining will reengage 10 full-time staff members to manage the food production. Thanks to the grant, the Columbia Dining team will prepare 84,000 meals throughout the course of the summer.
Image Carousel with 10 slides
A carousel is a rotating set of images. Use the previous and next buttons to change the displayed slide
Slide 1: Dining staff member prepares food in John Jay Dining Hall

Slide 2: Dining staff members prepare food in John Jay Dining Hall

Slide 3: Dining staff member stirs a giant bowl of chicken salad in John Jay Dining Hall

Slide 4: Dining staff members prepare food in John Jay Dining Hall

Slide 5: Dining staff member prepares food in John Jay Dining Hall

Slide 6: Dining staff member scoops chicken salad onto a sandwich in John Jay Dining Hall

Slide 7: Dining staff member adds lettuce to sandwiches being prepared in John Jay Dining Hall

Slide 8: Chef Mike and JJ's Place manager Christina prepare and wrap sandwiches in John Day Dining Hall

Slide 9: Chef Mike packs the wrapped sandwiches into a box for delivery

Slide 10: Chef Mike loads boxes of food into a waiting City Harvest truck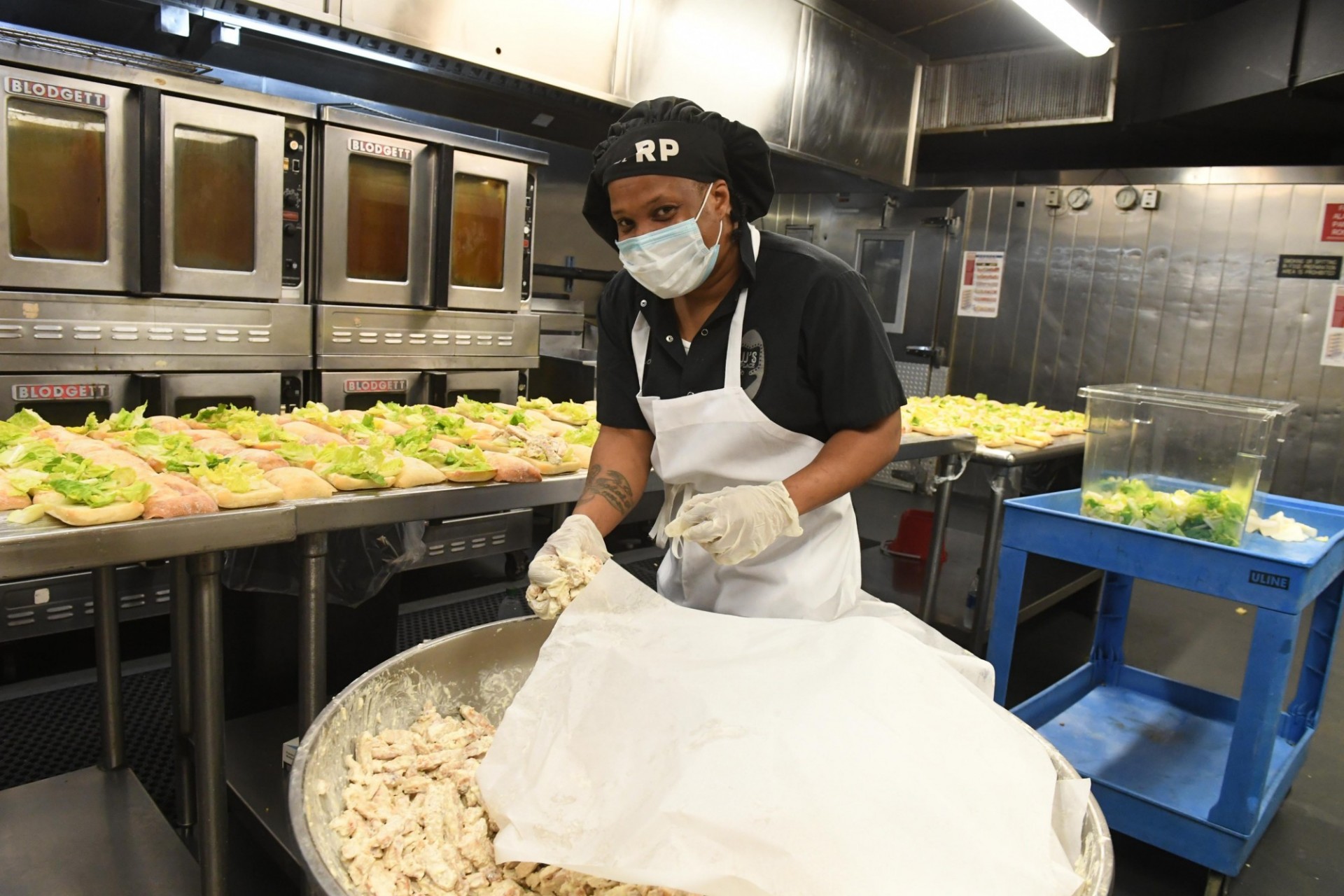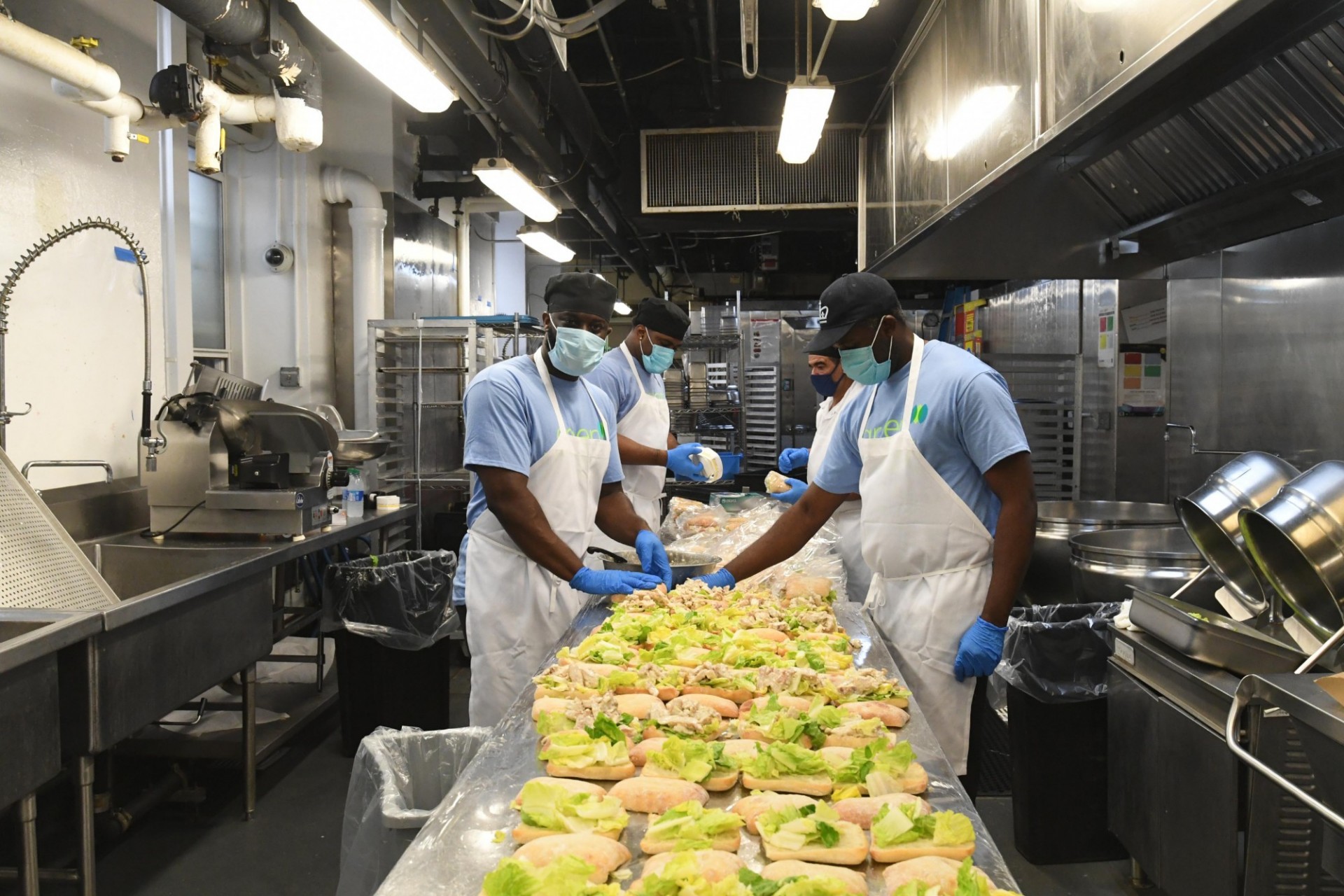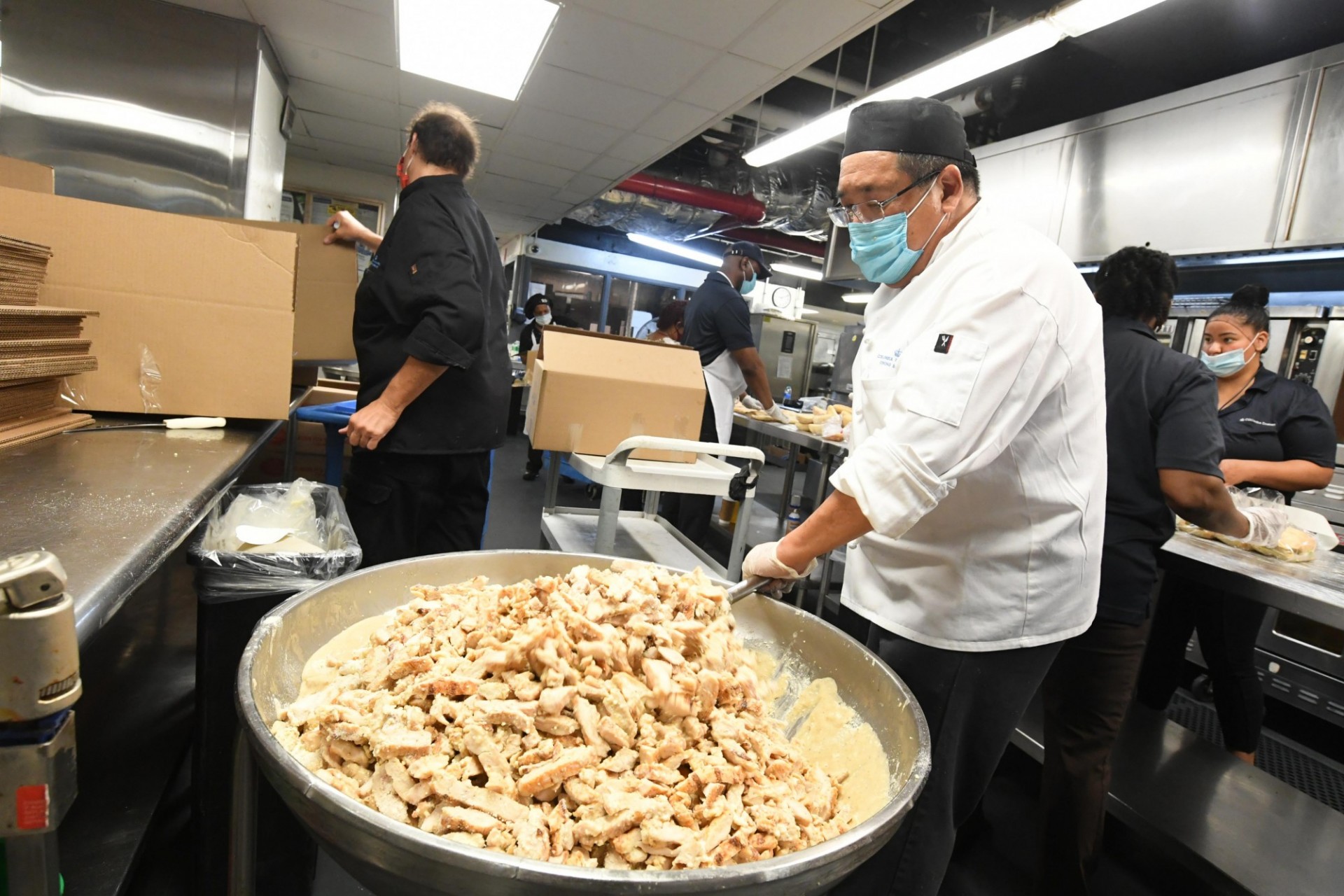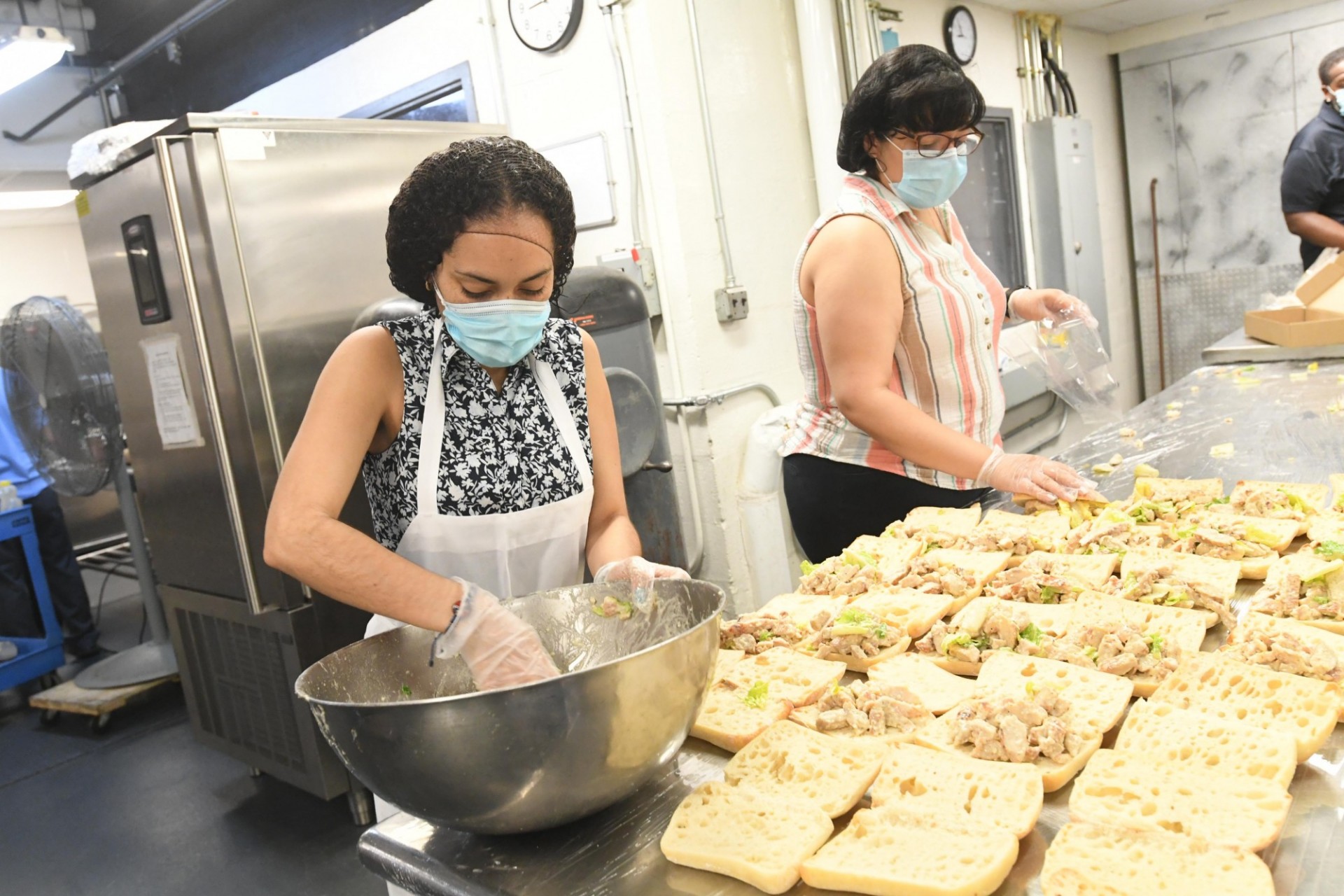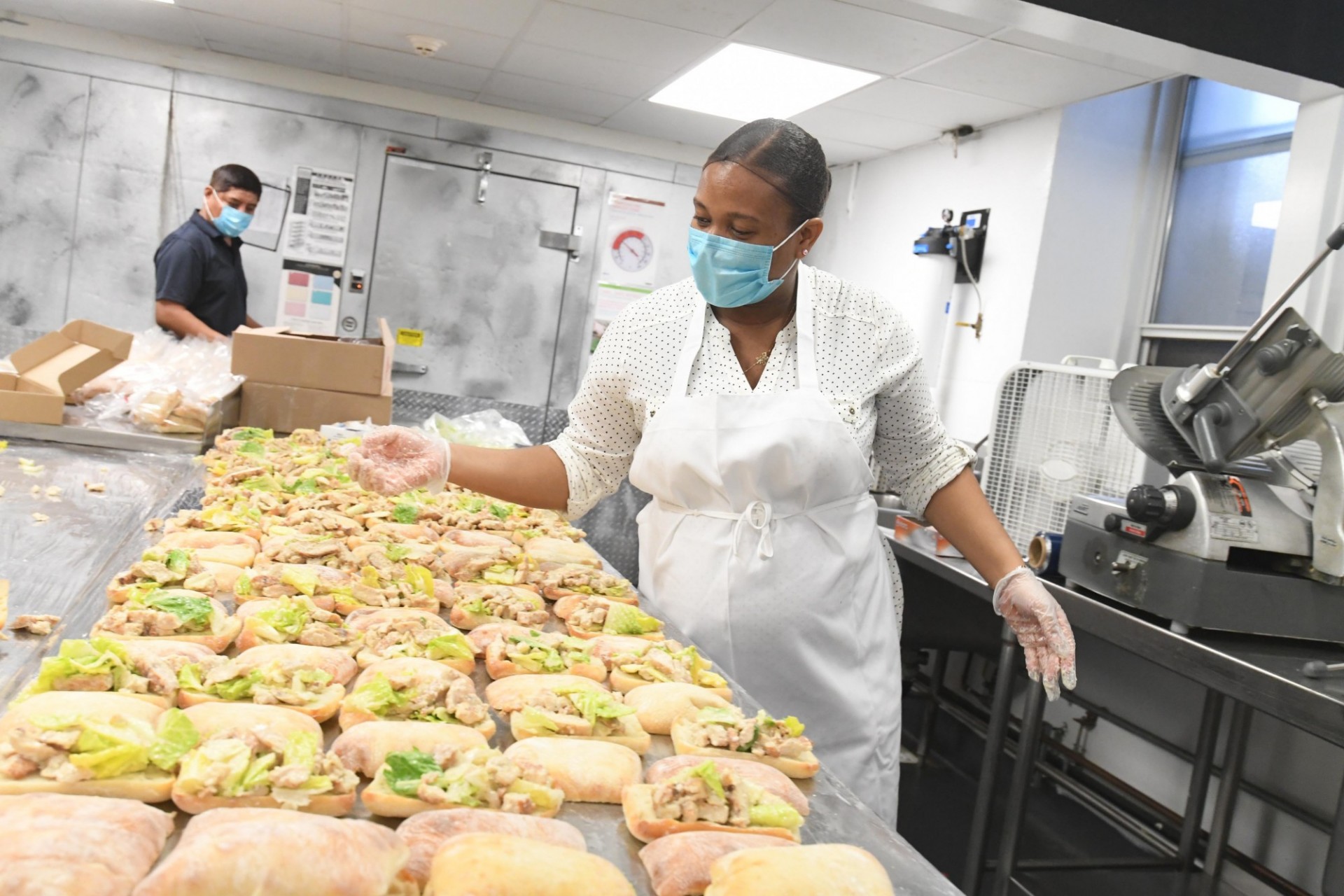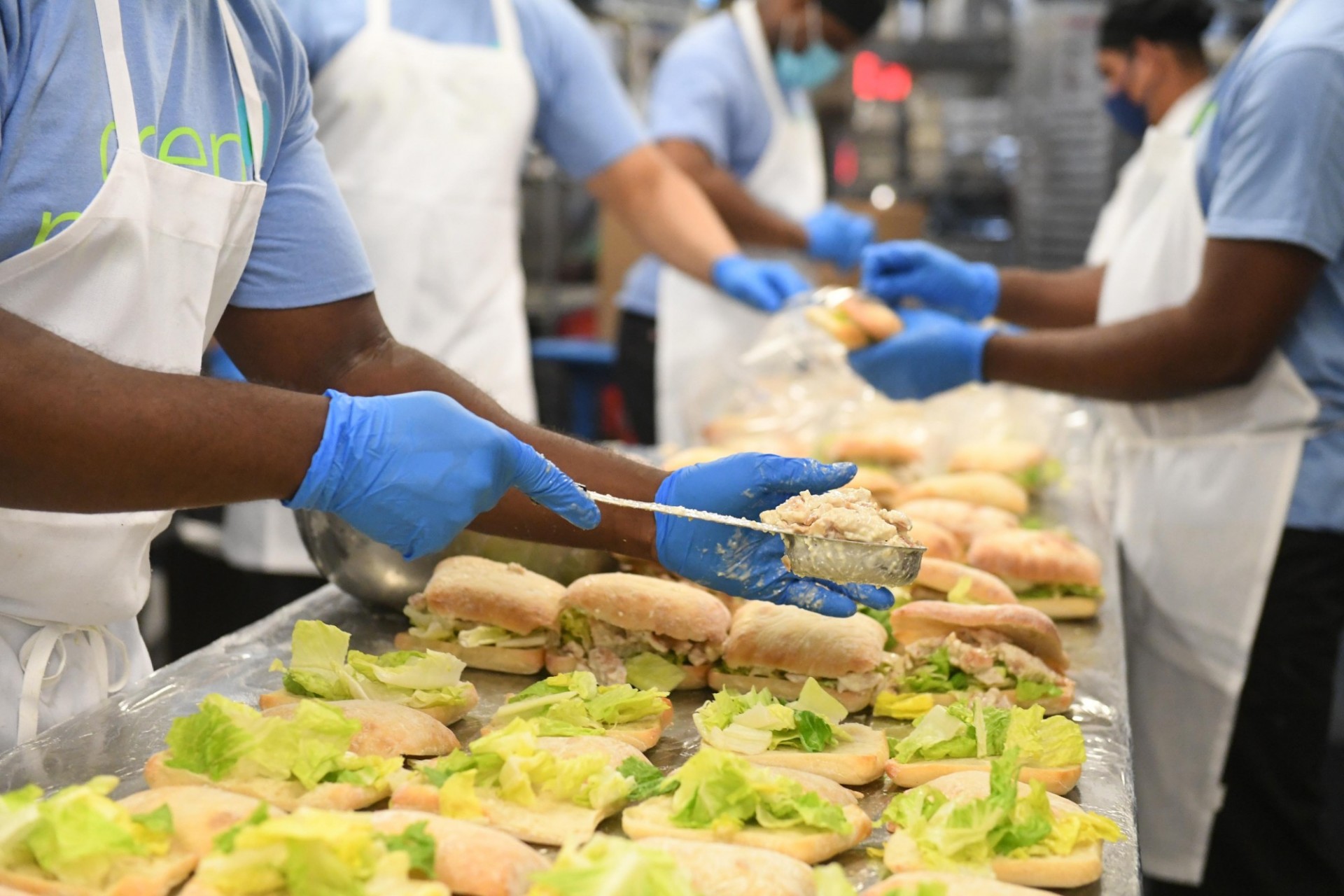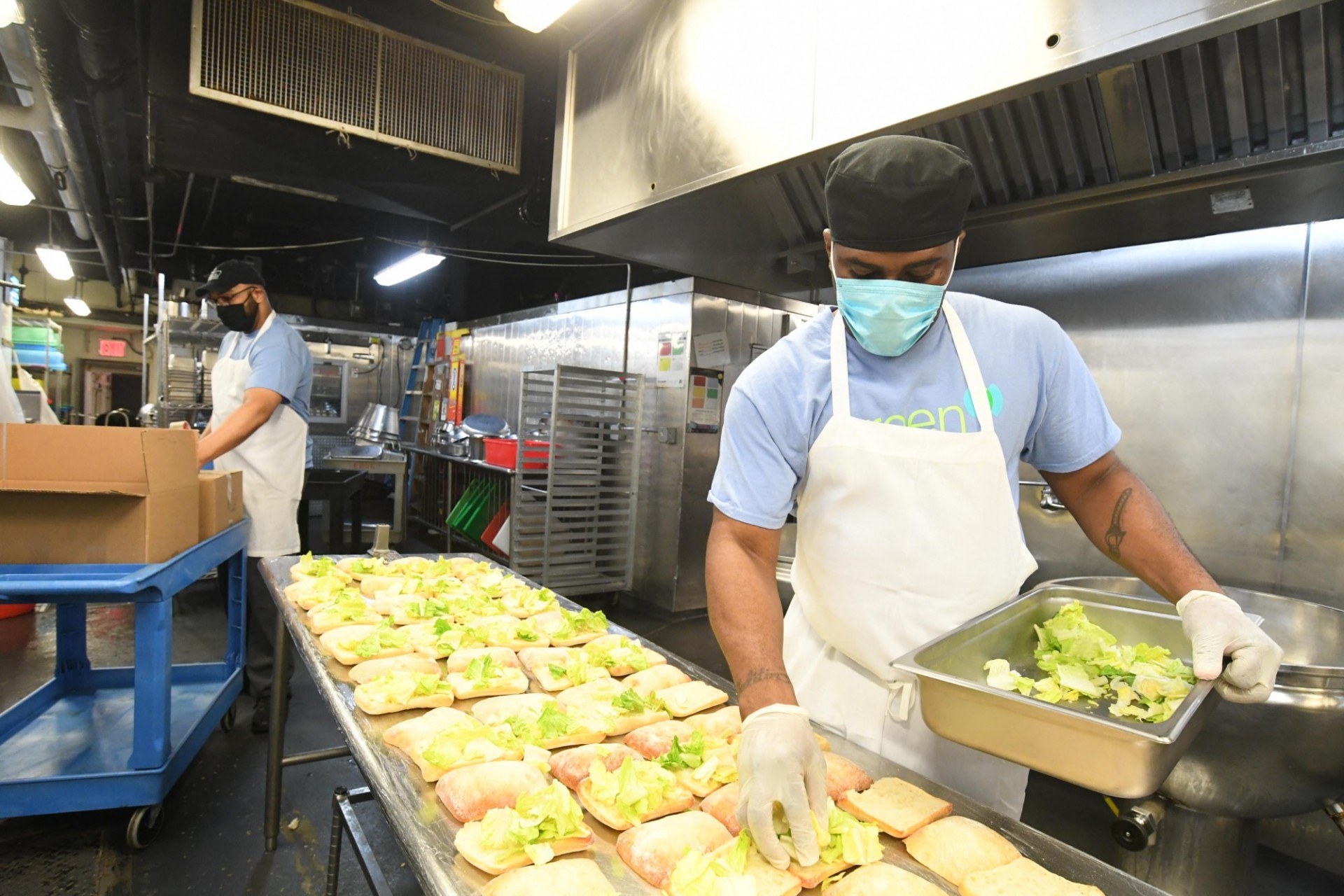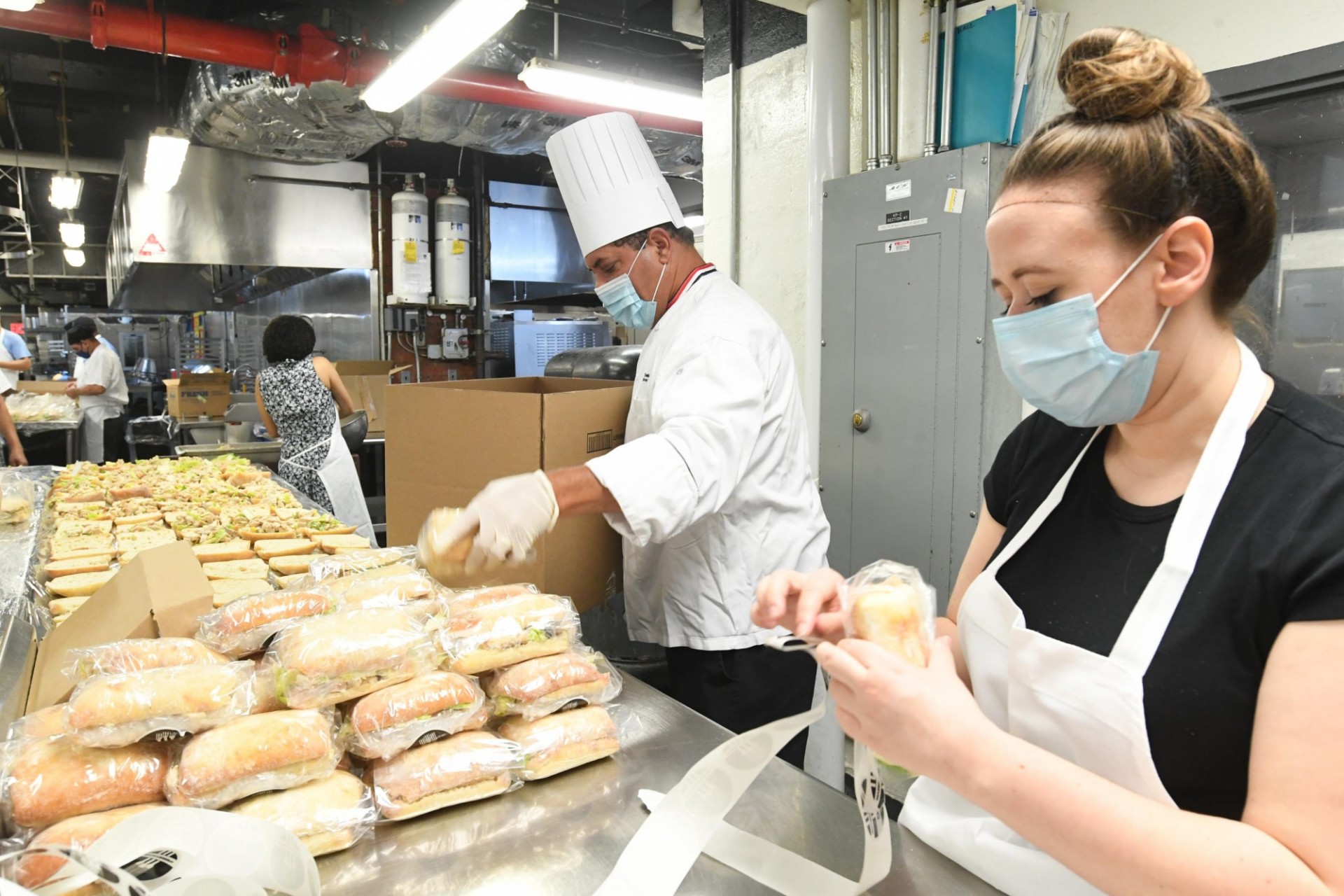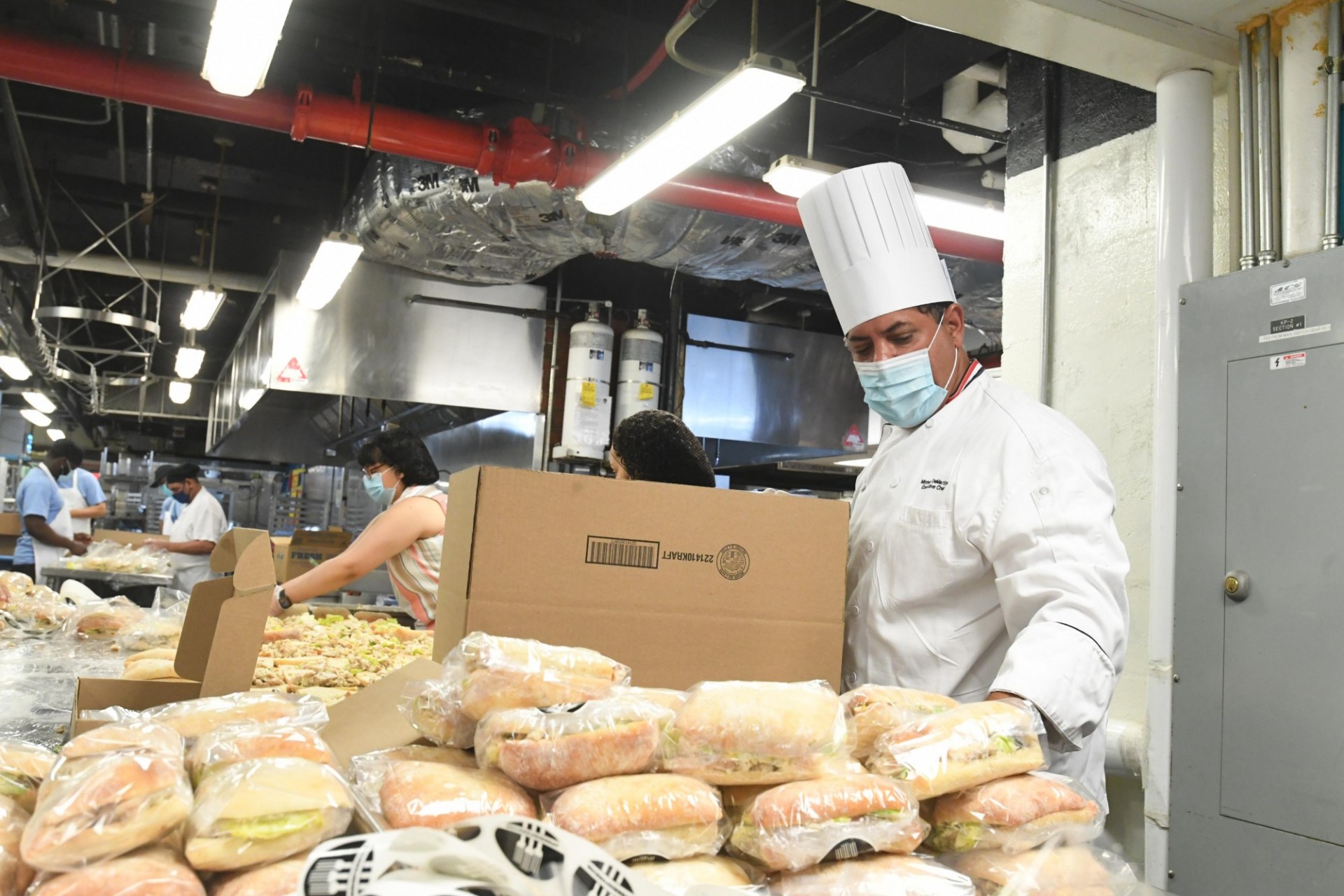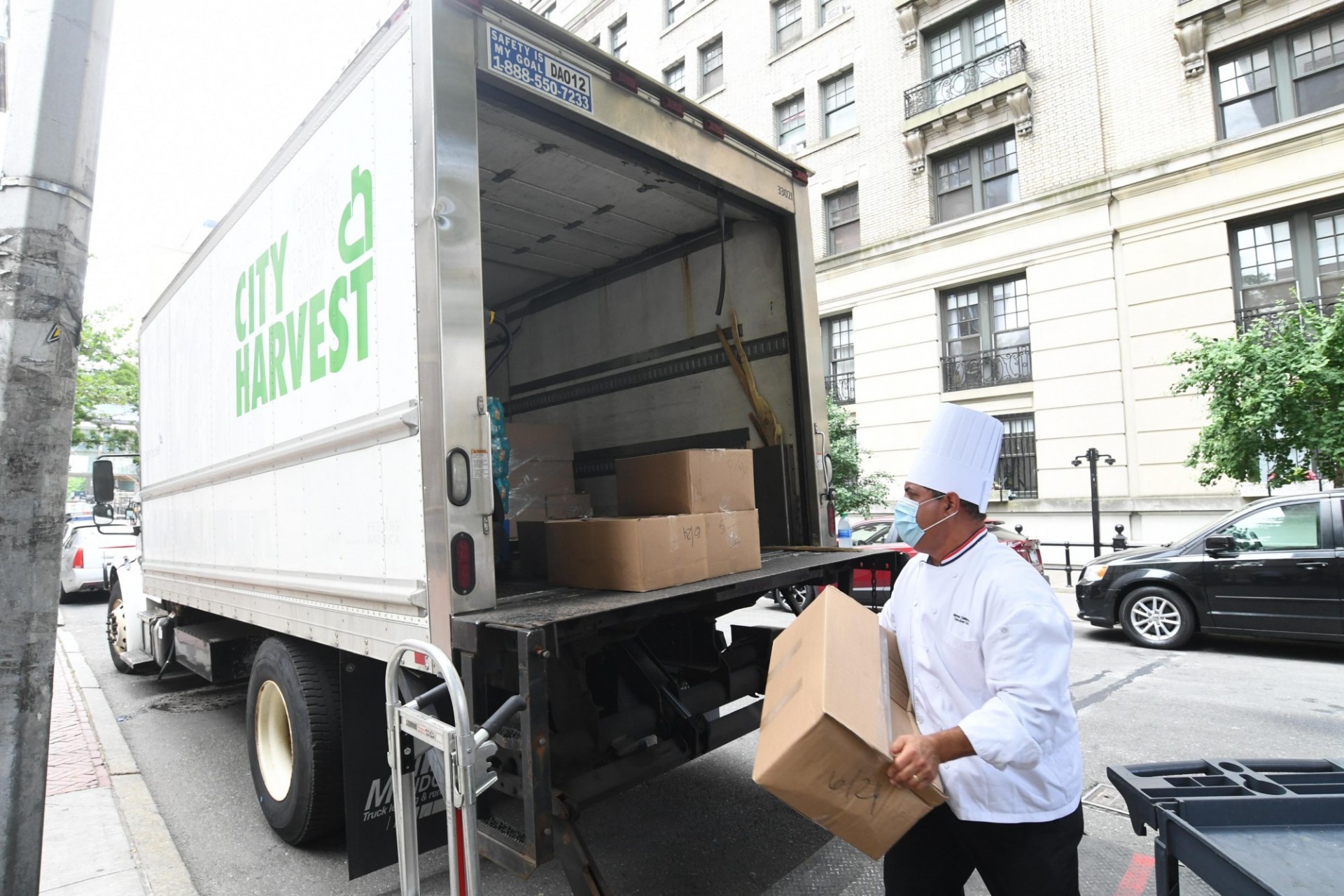 Previous
Next
Columbia Dining is a University-run operation, with 200 full-time staff members. During the academic year, the team prepares 14,000 meals a day for the student community. The organization is actively involved in supporting initiatives on campus and in the greater community. Columbia Dining currently provides financial and buying support to campus student-run Food Pantry and its partner Swipe Out Hunger, facilitates the Emergency Meal Fund, a no-questions-asked program offering 6 meals a term to undergraduate students in need. Within the community, Columbia Dining makes regular donations to local organizations and also participates in the Harlem Local Vendor Program in support of local entrepreneurs.