Facilities and Operations Celebrates Employees for 25 Years of Service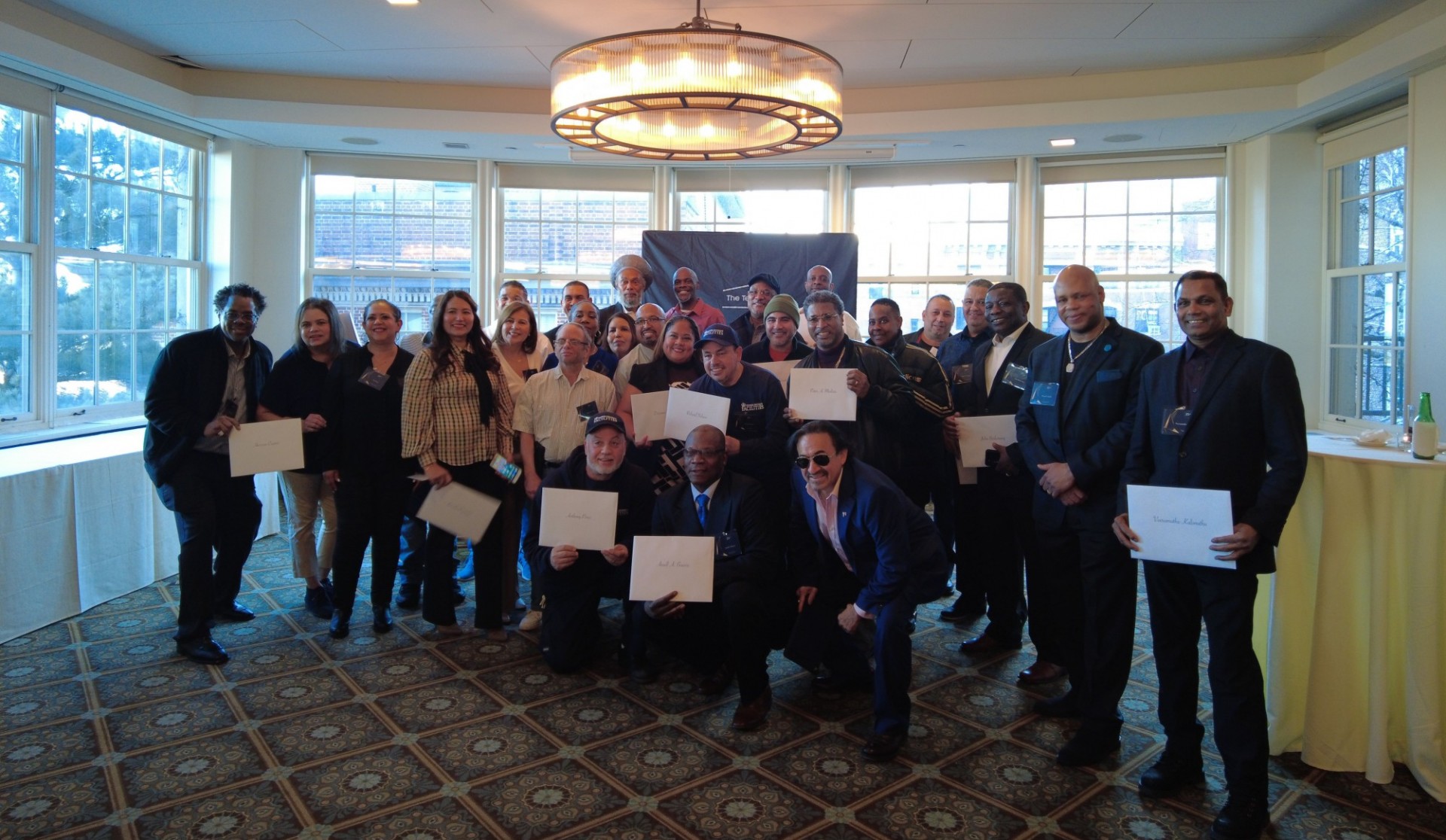 Fifty-five Facilities and Operations employees who joined the Columbia University 25-Year Club were celebrated at an event on March 6 honoring faculty and staff across the University who marked their 25th year, and at a separate event on March 8 for the Facilities and Operations honorees.  The events recognized employees who celebrated their 25-year milestone anniversary in 2021 and 2022. 
Many of the 55 inductees have spent their careers at Columbia working in different roles and departments across Facilities and Operations and the University, demonstrating the ability to forge a successful career path at Columbia.  
"Dedication and perseverance are among the values we stand for in Facilities and Operations and there is no one who exemplifies these values more fully or more authentically than our long-time employees that provide," said Executive Vice President of Facilities and Operations David M. Greenberg. "I am inspired to be in the company of individuals like you who have served the University with loyalty and professionalism for so long." 
See photos of inductees by department and full list of inductees below.
Image Carousel with 4 slides
A carousel is a rotating set of images. Use the previous and next buttons to change the displayed slide
Slide 1: Columbia Residential team celebrate 25 years of service.

Slide 2: University Operations team celebrate 25 years of service.

Slide 3: Campus Services team celebrate 25 years of service.

Slide 4: Public Safety team celebrate 25 years of service.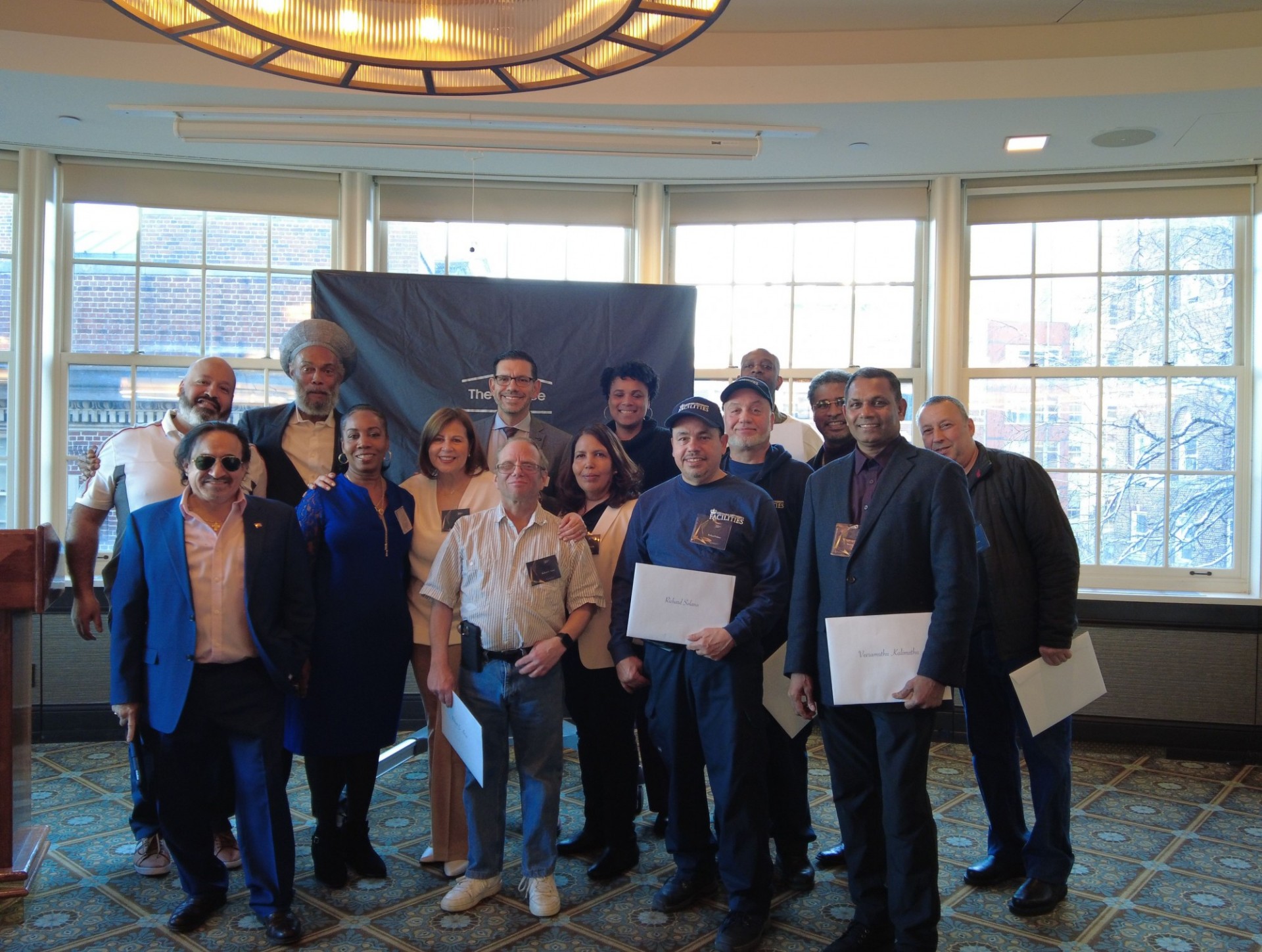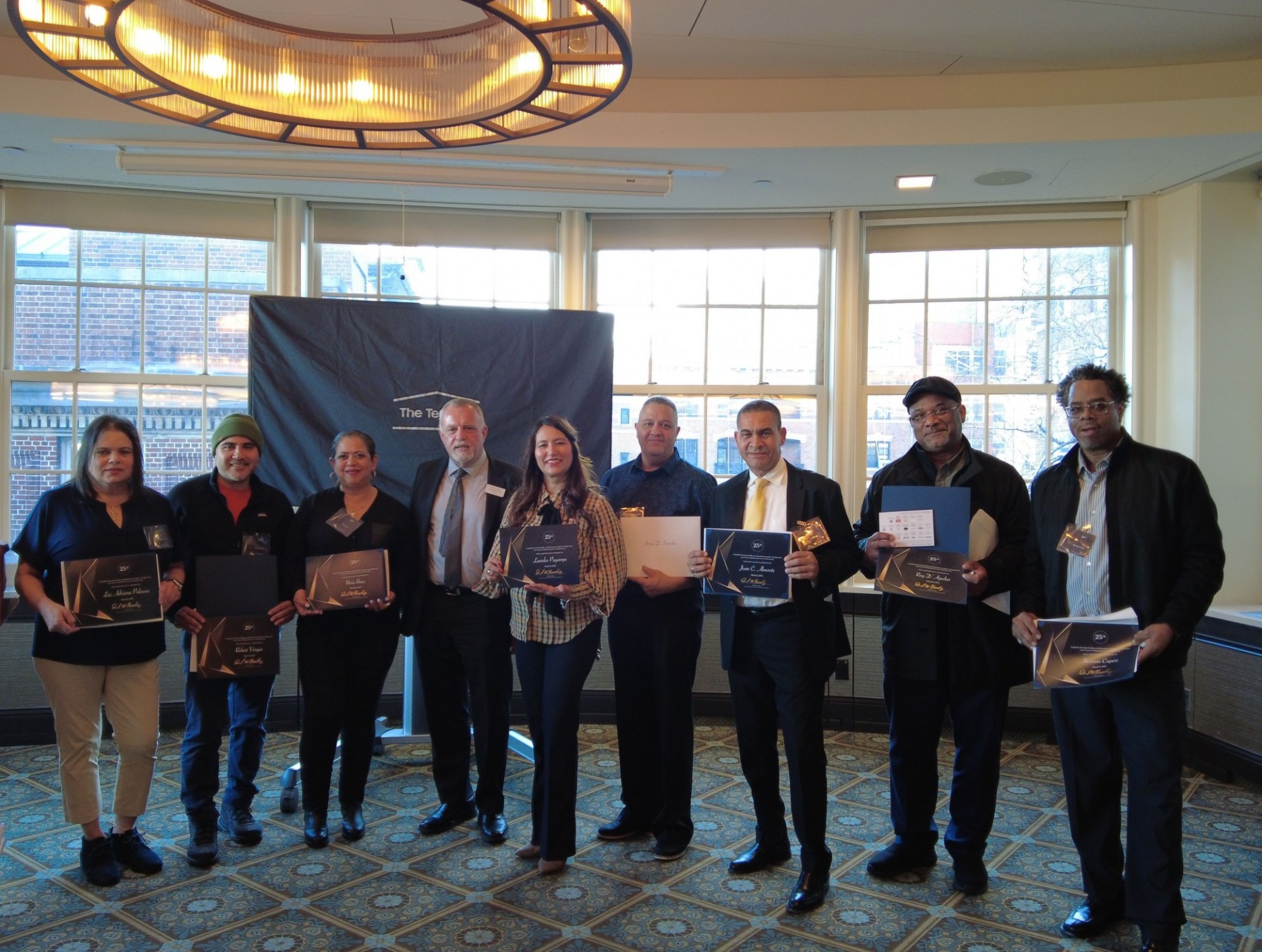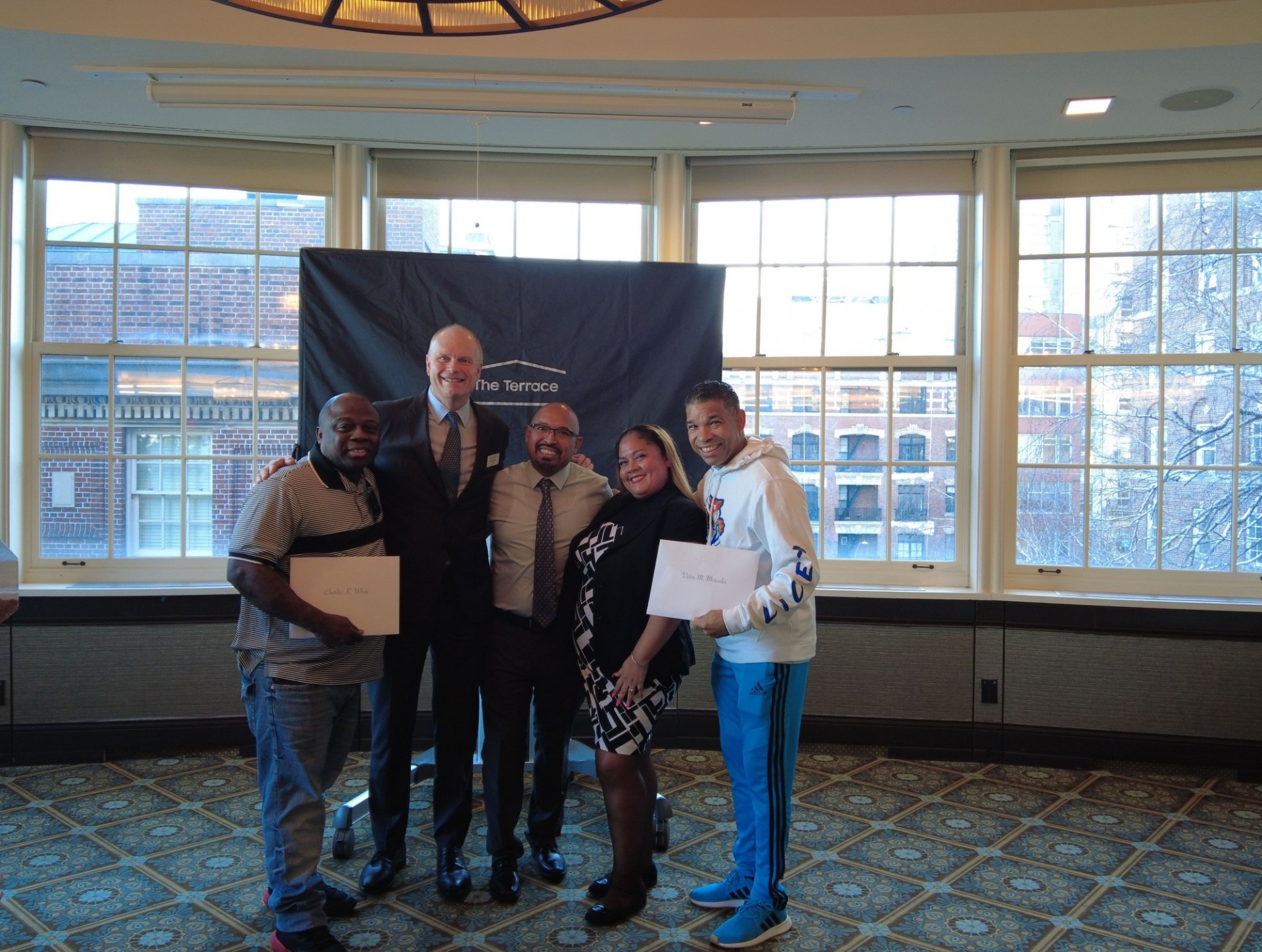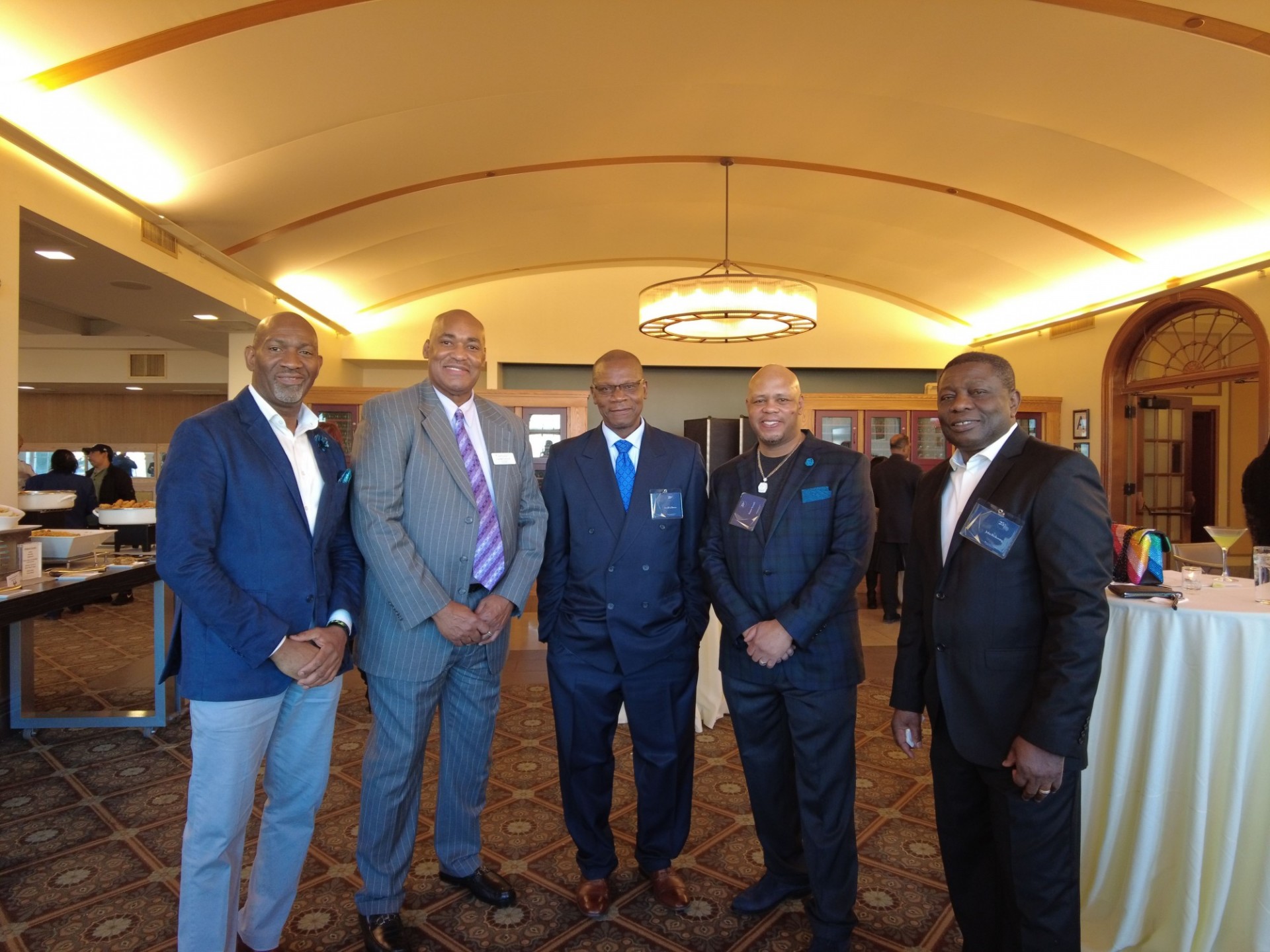 Previous
Next
List of Inductees by Department
Anthony Perez, Porter  
Elvis Y. Hamilton, Handy Person  
Ferguson, Cleve J., Porter  
Frehiwot Kebede, Porter C 
Hugo R. Mero, Working Superintendent 
Jorge A. Alvarado, Resident Manager 
Jose R. Cotto, Door Attendant  
Keith A. Mckenzie, Door Attendant  
Kevin D. Watson, Door Attendant  
Marah Arbaje, Portfolio Manager 
Noel Rivera, Porter  
Peter A. Medina, Handy Person  
Robert G. Actor, Door Attendant  
Robertina James, Houseworker 
Richard Solano, Facilities 
William E. Mero, Door Attendant  
Yvette Bonilla, Houseworker 
Ansell A. Bowers, Security Officer 
Anthony A. Anderson, Security Officer 
Cal D. Vergano, Security Officer 
Darren Samuels, Security Officer 
Emile A. Anderson, Integrity Control/QA Manager 
Frantz H. Smith, Security Officer 
Ivan H. Bowen, Security Officer 
John Birikorang, Security Officer 
Jose Augustin Hernandez, Security Officer 
Passley St P. Hutchinson, Security Officer 
Arthur Thompson, Security Officer
Charles C. Kraus, Watch Engineer 
Derek T. Goodman, Heavy Cleaner 
Herman Capers, Heavy Cleaner 
Hussein A. Gariba, Heavy Cleaner 
Juliette Hutchinson, Facilities 
Jorge D. Sanchez, Mechanic HVAC (CFC) 
Juan C. Almonte, Head Cleaner (Revised) 
Katherine M. Beers, Fire Safety Control Assistant 
Keith D. Gordon, Estimator 
Lourdes Payamps, Heavy Cleaner 
Luz Adriana Palacios, Heavy Cleaner 
Neris Baez, Head Cleaner  
Paul W. Bacani, Watch Engineer 
Quinney Richburg, Porter C 
Ray D'Aguilar, Mechanic 
Ruben A. Vega, Mechanic 
Samuel E. Glenn, Assistant Mechanic 
Robert Vargas, Facilities 
Veeramuthu Kalimuthu, Mechanic 
Altagracia A. Hernandez, Cashier 
Charles K. White, Head Short Order Cook 
Dayana Moran, Customer Service Rep 
Hector Checo, Head Porter 
Josenilda I. Hernandez, Cashier 
Orlando Ortiz, Columbia Transportation 
Pedro Gonzalez, Pantry Worker 
Victor M. Mercedes, Head Service Worker