New Columbia Business School Buildings Receive Structural Engineering Award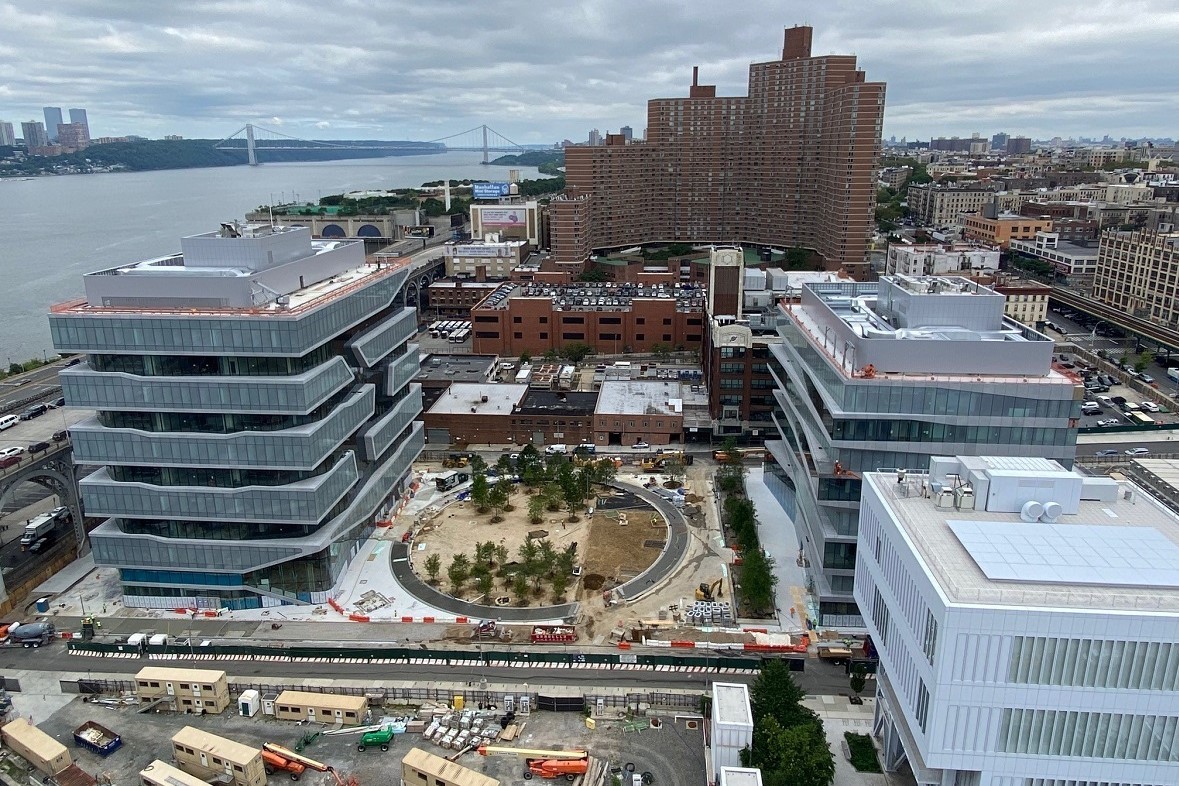 Columbia University's new Business School buildings at the Manhattanville campus were recognized with an Excellence in Structural Engineering Award in the category of new buildings from the Structural Engineers Association of New York (SEAoNY).
SEAoNY's Excellence in Structural Engineering Awards is modeled after the National Council of Structural Engineers Association Awards and recognizes structural engineering ingenuity by firms located in New York City.  Projects are judged on creativity of complex design, innovative use of materials and techniques, and sustainability of design.
Columbia's new Business School buildings will span 492,000 square feet across two buildings, Henry R. Kravis Hall and David Geffen Hall, doubling the School's current square footage at the Morningside campus. Designed by Diller Scofidio + Renfro in collaboration with FXCollaborative and AARRIS ATEPA Architects as associate architect, the new buildings will have a combination of circulation routes, multifunctional spaces, lounges, dining facilities, and study rooms to encourage collaboration across disciplines and spark innovation.
To support the collaborative environment of the buildings, several creative structural solutions were implemented.  Special steel framing was used at the perimeters to create the textured shapes of the buildings.  The layered floors allow for alternative programming to take place on every other floor; at Henry R. Kravis Hall, even floors will be dedicated to student spaces, while odd floors will be for faculty.  Spiraling staircases throughout the buildings facilitate connection and promote planned and unplanned networking between floors. 
Like all new buildings on the Manhattanville campus, the new Columbia Business School buildings have transparent ground floors which are designed to invite the community into the buildings.  In between Henry R. Kravis Hall and David Geffen Hall will be a 40,000 square-foot public green space known as The Square, which hold outdoor gatherings, lectures, meetings, and performances, and will be equipped with Wi-Fi and power outlets to provide technology and power connectivity for the community. 
Arup, a firm that provides design, planning, engineering, architecture, consulting and technical services, received the award for providing structural engineering services for the buildings.
The new Columbia Business School buildings and The Square are anticipated to open in January 2022.