Reopening of Studebaker Building 131st Lobby Marks Completion of 131st Street Utilities Project at Manhattanville Campus
Image Carousel with 3 slides
A carousel is a rotating set of images. Use the previous and next buttons to change the displayed slide
Slide 1: The lobby refresh included new lighting, painting, wainscoting of walls, and a new Public Safety desk.

Slide 2: Turnstiles were installed at the lobby entrance, similar to what is in place at other Columbia buildings in Manhattanville.

Slide 3: The first floor will now serve as the building's main entrance and entry will no longer be available at West 132nd Street.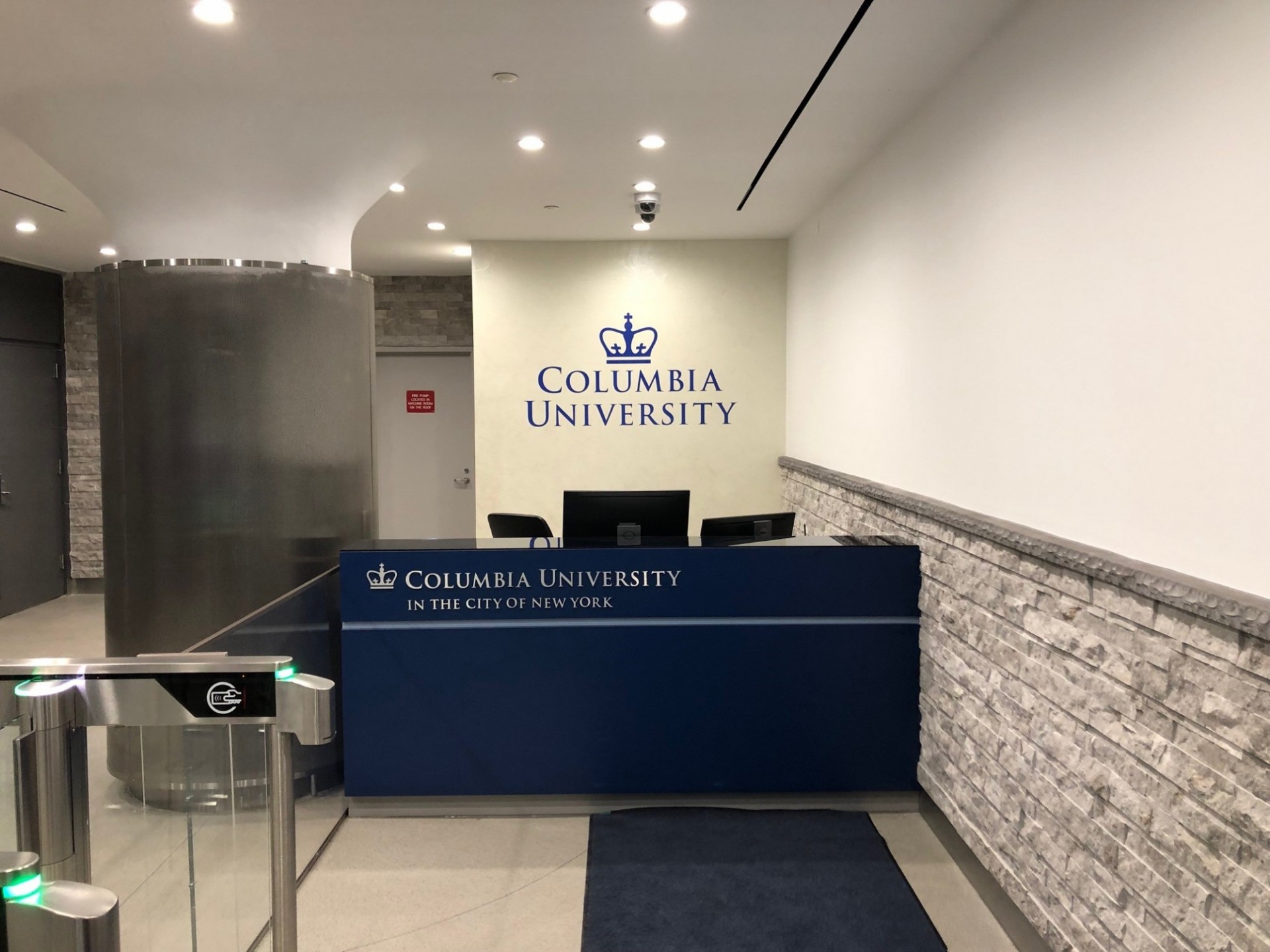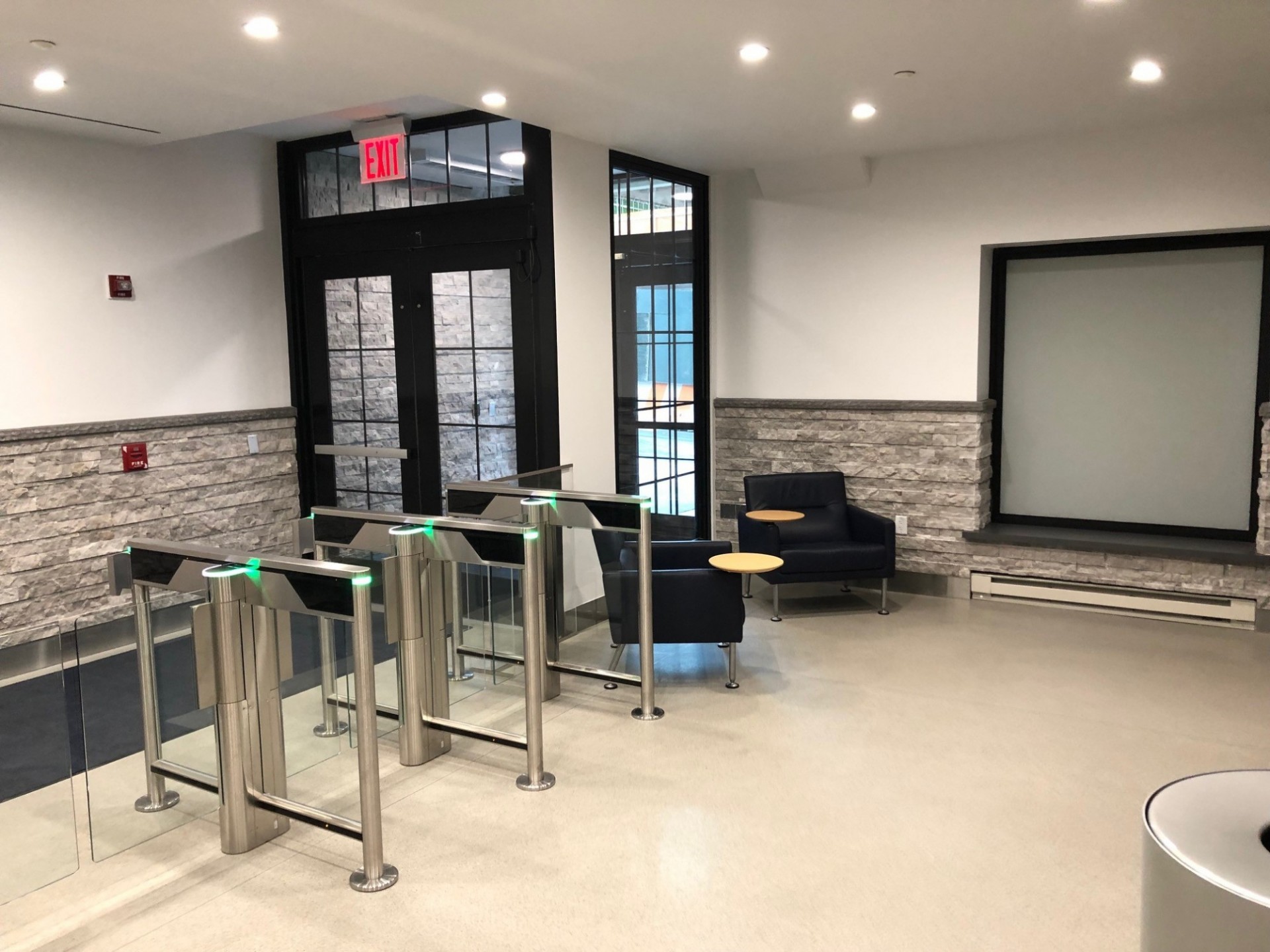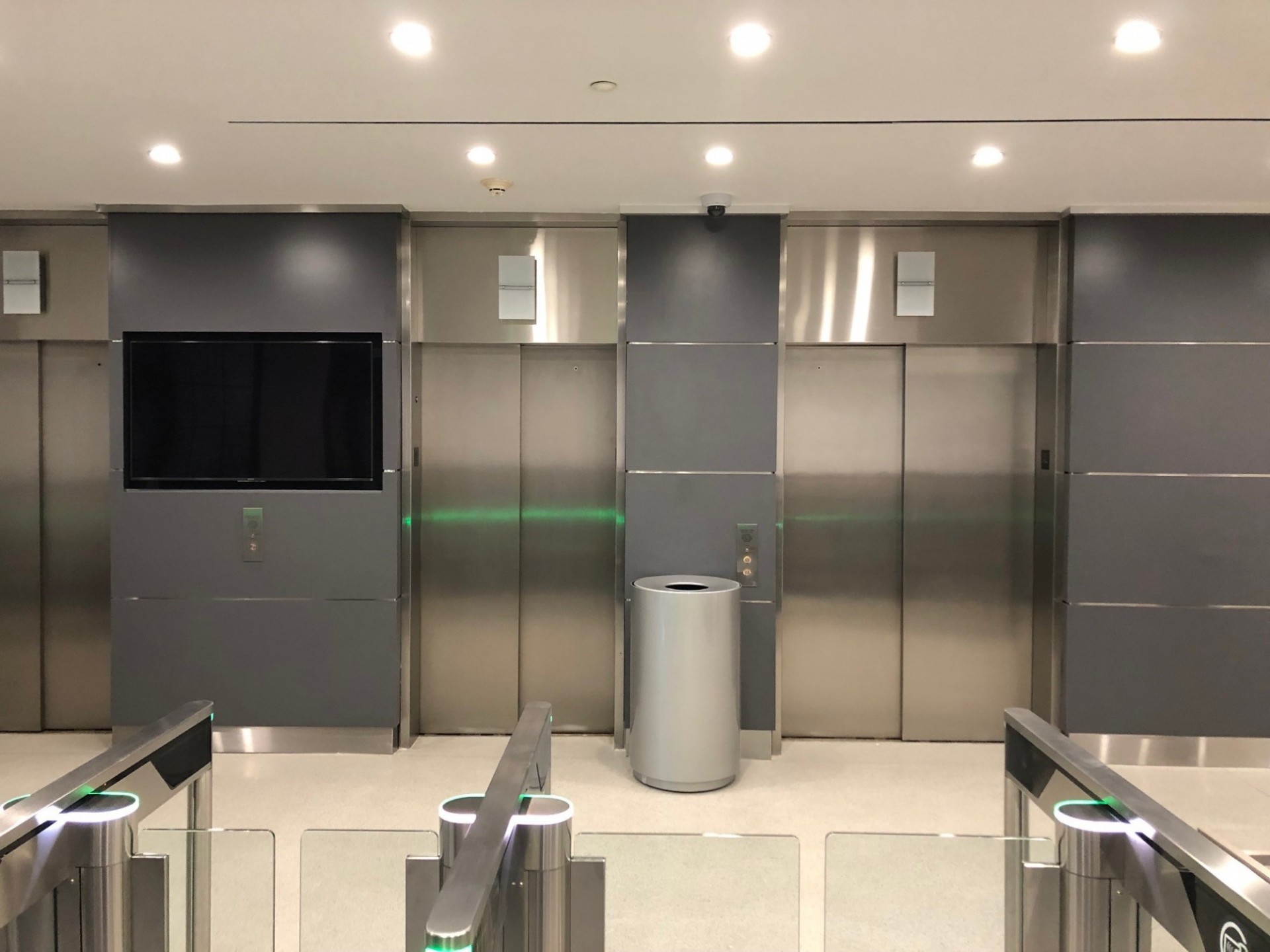 Previous
Next