Spring Break 2019 Campus Improvements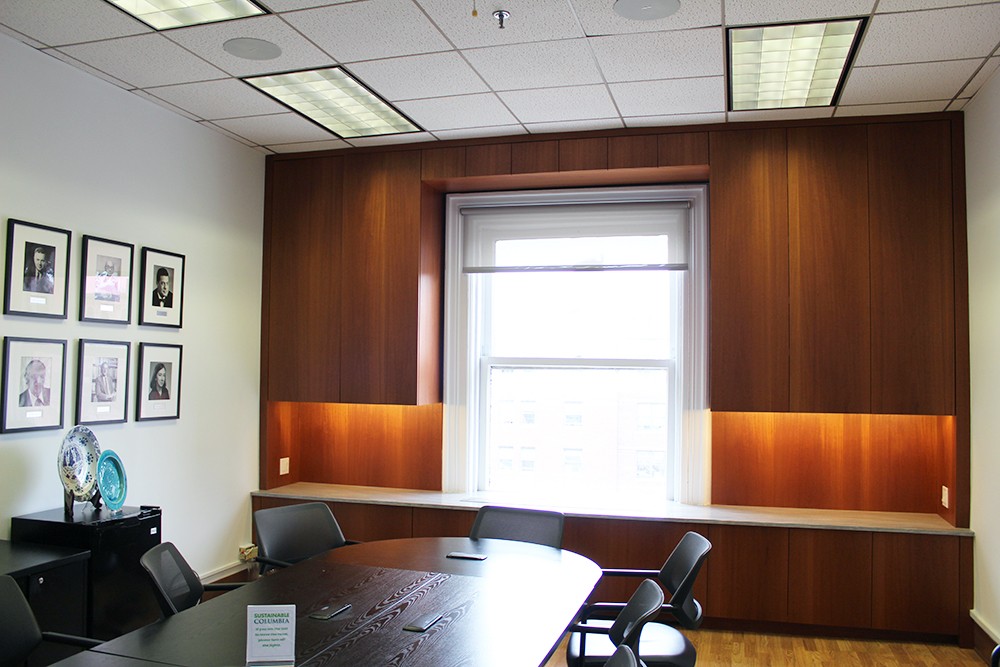 During this year's spring break, Facilities and Operations performed a significant amount of projects across the University, many that could only have been completed when the campus is less populated.
Similar to prior years, Facilities and Operations utilized spring break to complete a wide range of projects at the Morningside and Manhattanville campuses and Baker Athletics Complex, including grounds improvements, classroom upgrades, and public space refreshes.  Highlights of the improvements are outlined below in alphabetical order by building.
Baker Athletics Complex
Parking lot grading, leveling, sidewalk replacement, stadium light re-lamping, softball netting repairs, and baseball ramp trench drain repair
Casa Hispánica
Renovated restroom on the second floor
College Walk
Two new trees added to College Walk, replacing two that were showing signs of poor health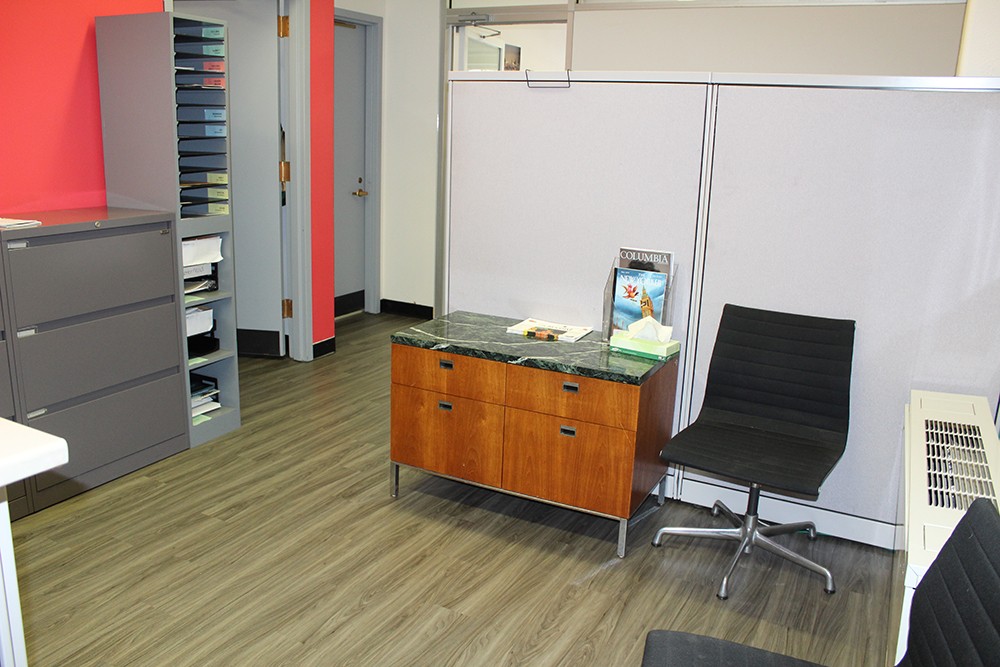 Dodge Fitness Center
New carpeting in the third floor corridor
Dodge Hall
New flooring in the Miller Theater Administrative Office on the second floor
Earl Hall
New shrubs on the north and south sides of the Earl Hall entrance steps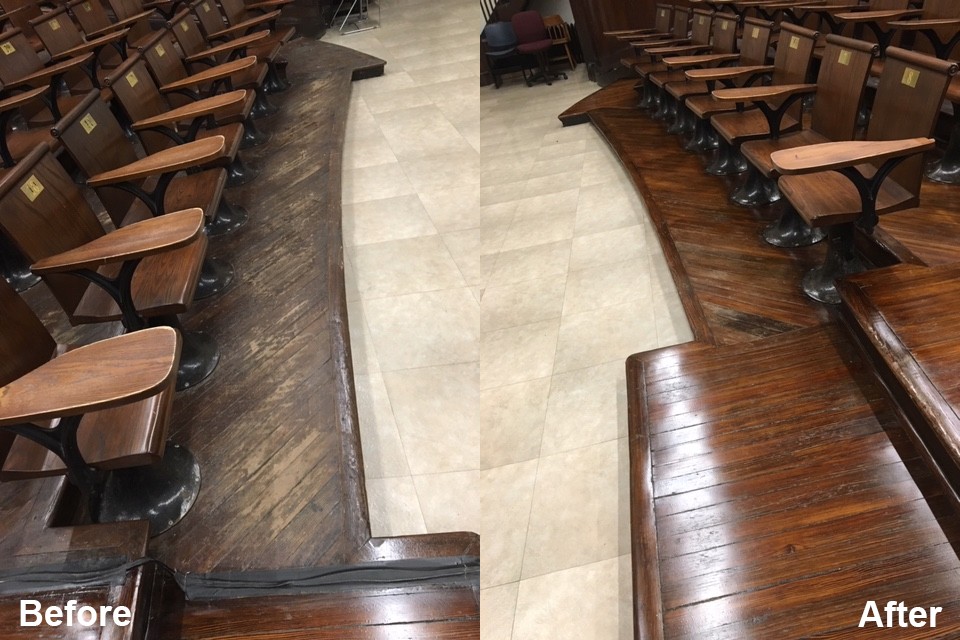 Havemeyer Hall
Treated sections of the original 1896 flooring and polished brass railing in Havemeyer 309
Lewisohn Hall
New wall and custom millwork on the sixth floor
Manhattanville Small Square
Installed new granite cobble pavers around the north section of the Small Square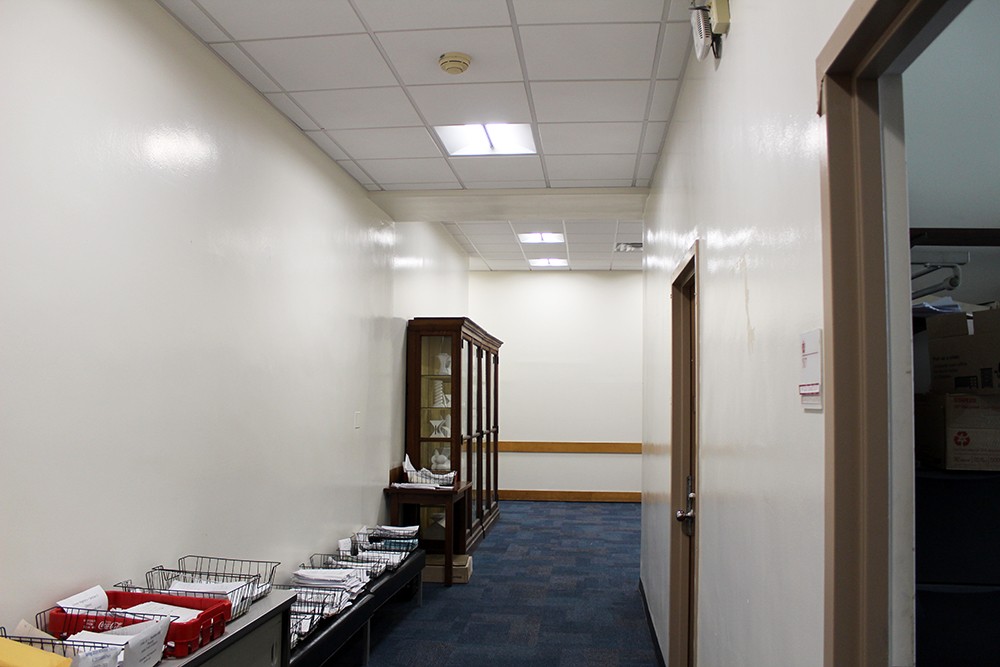 Mathematics Building
New furniture in classrooms 307 and 520, and new ceiling tiles and flooring on the fourth through sixth floors
Northwest Corner Building
Door leading to Pupin Hall on the first floor was retrofitted to be automated for accessibility
Philosophy Hall
Installation of new sidewalk and curb in front of the building.  Re-sodding of Philosophy Lawn and removal of perimeter chained fence.  Seminar room 716 was renovated, including new flooring, a refreshed antique seminar table, and the installation of new A/V equipment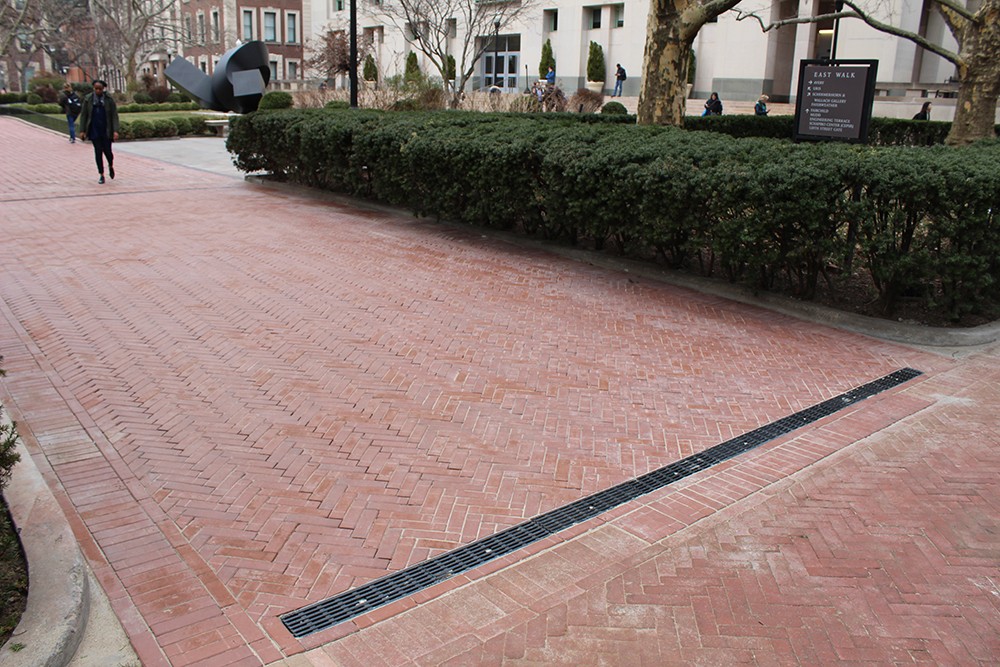 Pupin Hall
Painted supply room 510
Upper Campus Pathway
Repaired brick pavers and installed trench drain to pathway leading to Avery Hall
Wien Hall Grounds
New shrubs and flowering trees replaced overgrown shrubs and trees that no longer flower