Summer 2019 Construction Recap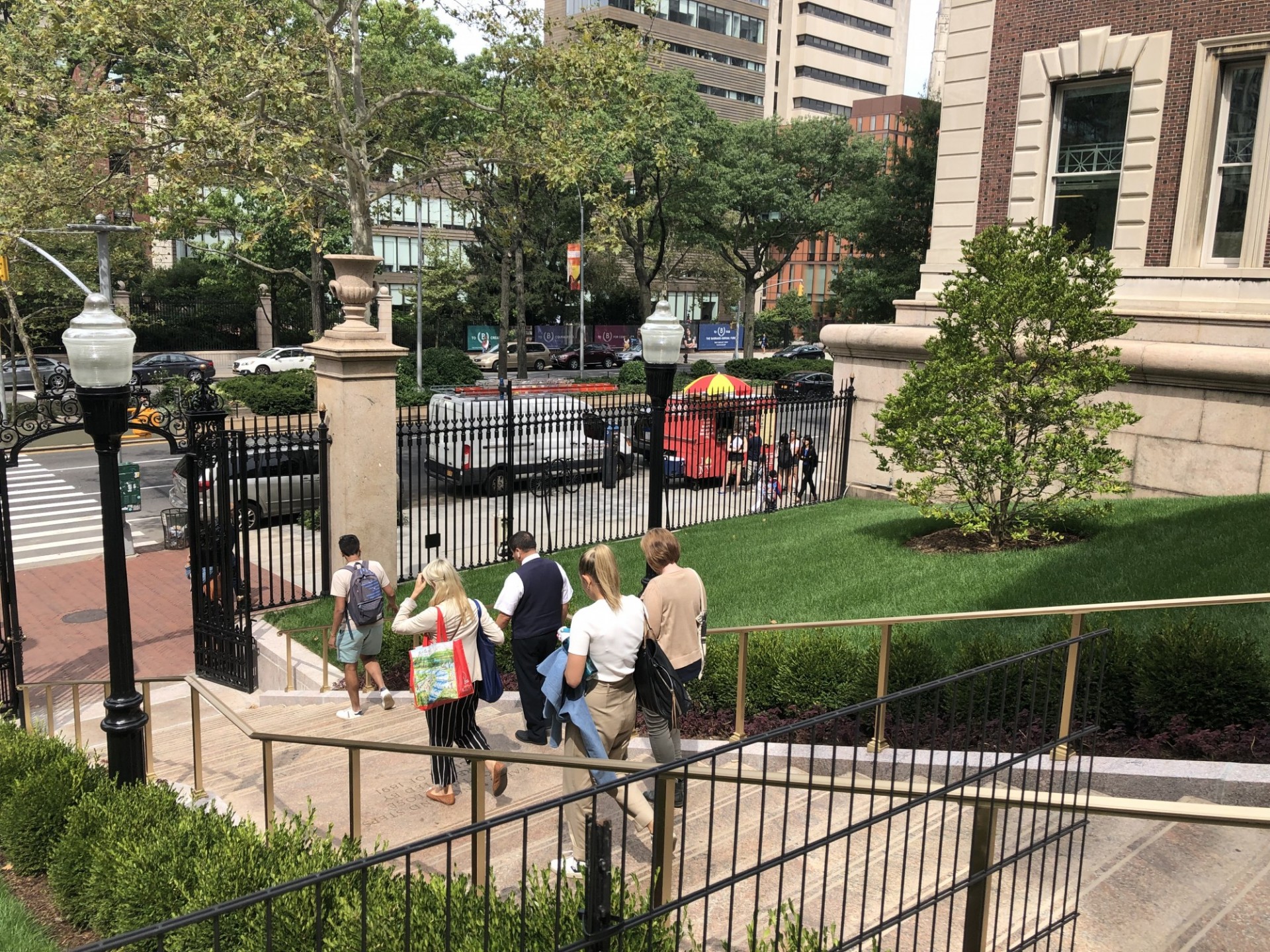 While most were away during the summer, Facilities and Operations was busy improving the campus experience.  Similar to prior years, Facilities and Operations took advantage of the decreased campus population and warmer weather to complete a wide range of projects, large and small, some that can only take place when most are away. 
Those returning to campus for the fall semester will notice many improvements at the Morningside and Manhattanville campuses and Baker Athletics Complex, such as classroom and lab renovations, residence hall upgrades, and accessibility improvements. The following provides a snapshot of key projects that were completed, aimed to improve campus infrastructure and well-being. 
Classroom improvements added new, large-capacity classrooms to the portfolio, including new testing rooms and a proctor's office for disability services and associated accessible restroom on the first floor of Havemeyer Hall.  Improvements were also made in classrooms at Dodge Hall, International Affairs Building, Kent, and Schermerhorn Extension, with enhancements including LED light conversions, new ceiling tiles, flooring, painting, and more.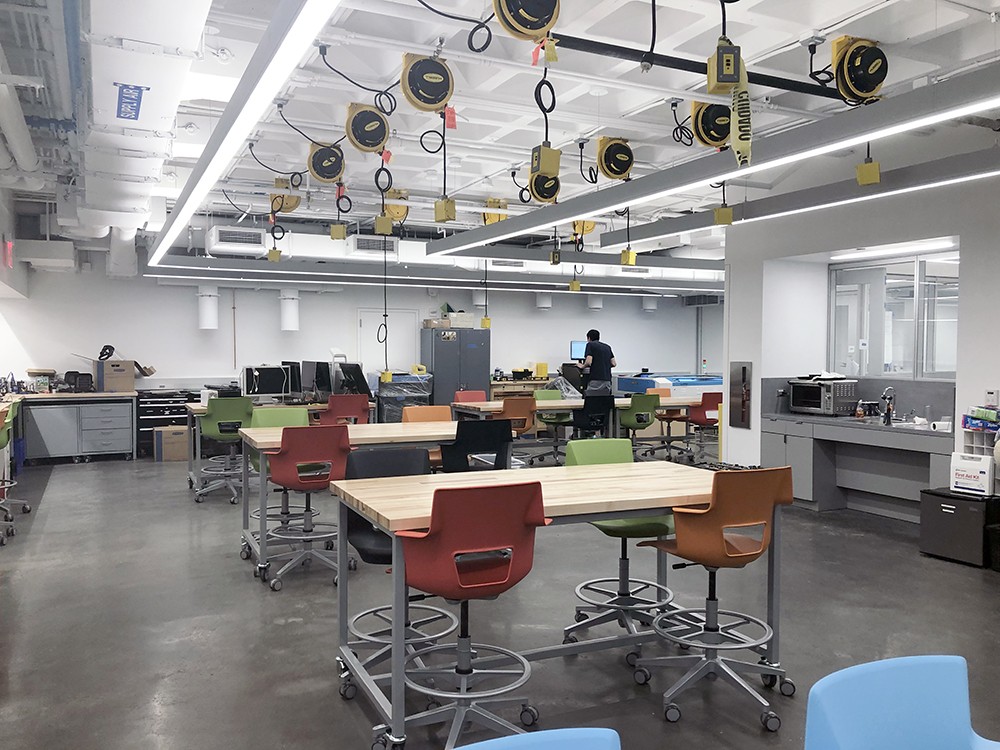 Renovated laboratory and academic suites, including the new Innovation Foundry at Engineering Terrace, a central maker-space to design new products and test new ideas, and a new dry lab for cognitive psychological and episodic research in Schermerhorn.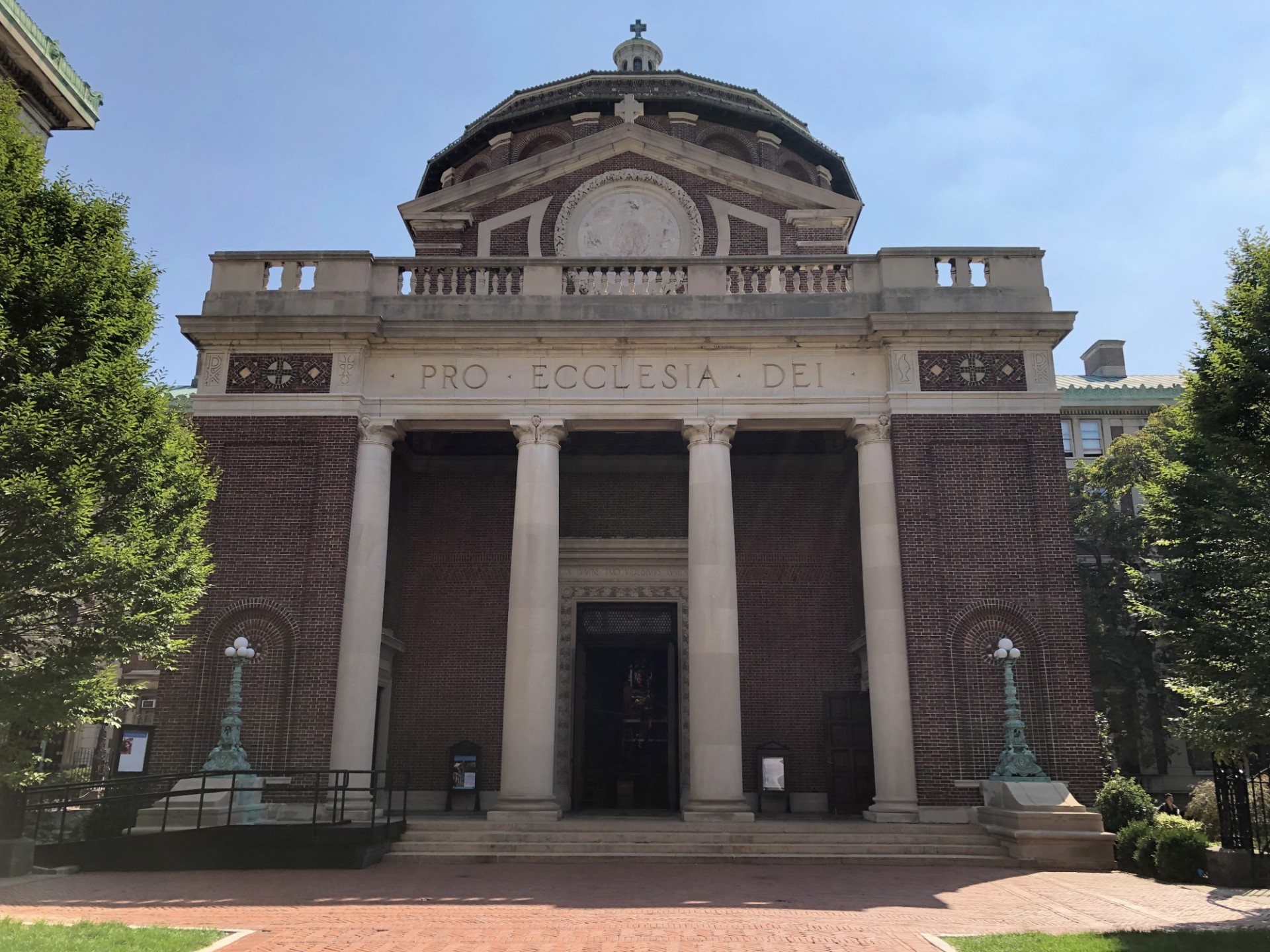 Historic restoration of St. Paul's Chapel, completing a two-year project refreshing one of the campus's iconic venues including replacement of the terra cotta roof tiles and restoration of the stained-glass windows consistent with the original architecture. 
Administrative space enhancements, including the renovation of the Mail Service Center in the Service Building, reconfiguration of office spaces in Mudd, and improvements in Jerome Greene Hall, the Public Safety sergeant's desk at Low Library, and School of Social Work.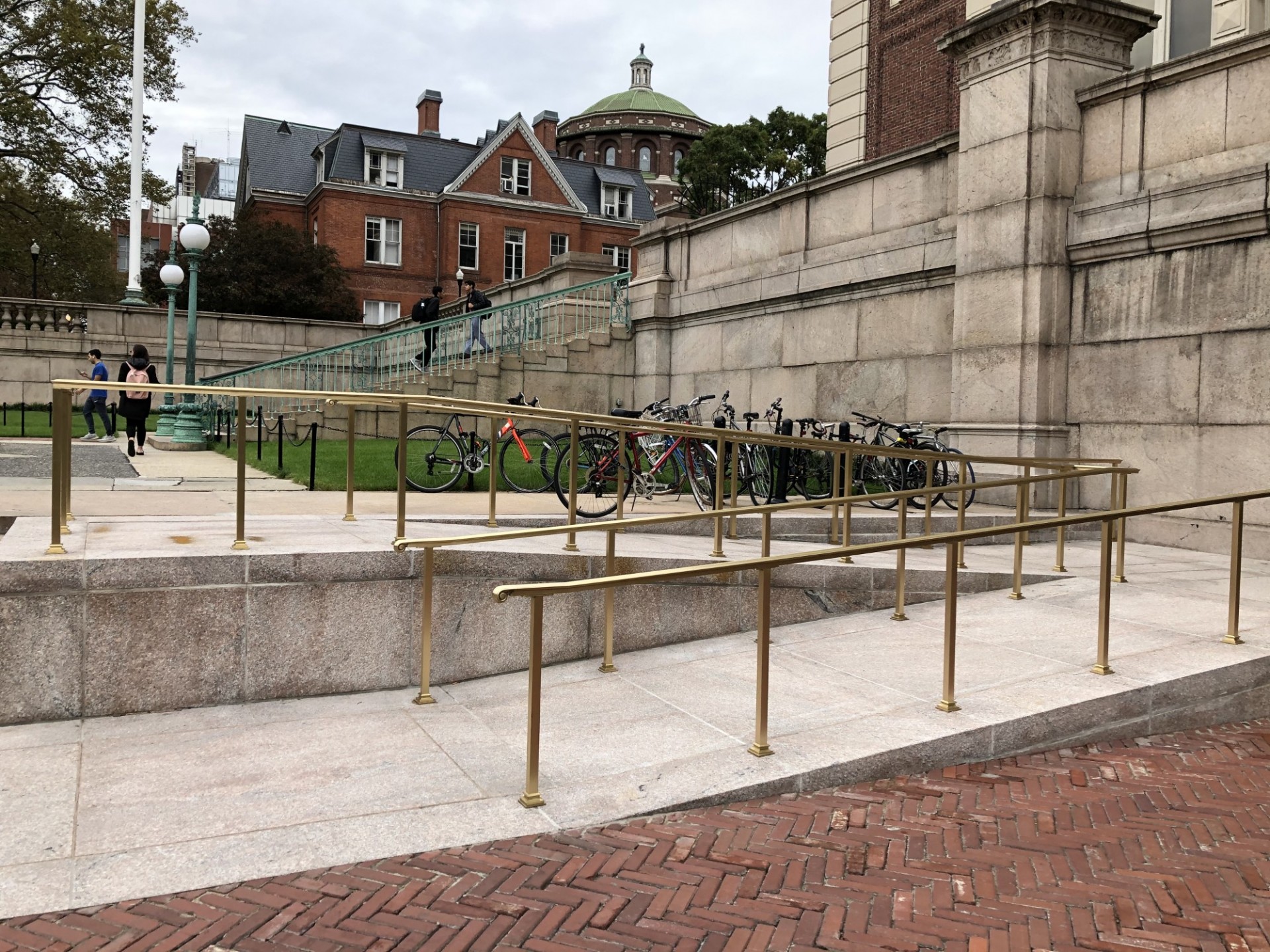 Disability access improvements to campus grounds, featuring two new, permanent ramps – one connecting College Walk and Low Plaza, and a second at the College Walk entrance to Kent Hall.
Renovated restrooms, part of an ongoing restroom enhancement initiative, in Mudd, Casa Hispanica, CEPSR, and Jerome Greene Annex, which include sustainable elements such as the replacement of paper towel dispensers with hand driers.
Residence hall upgrades in East Campus, Wien, and Carman Halls, with work spanning both behind-the-scenes infrastructure upgrades to strengthen building system performance and new bedroom, bathroom, kitchen, and common area appliances, furniture, and finishes.
Improvements to the Baker Athletics Complex included the replacement of the baseball field turf at Robertson Field and repairs to the shoreline behind the field.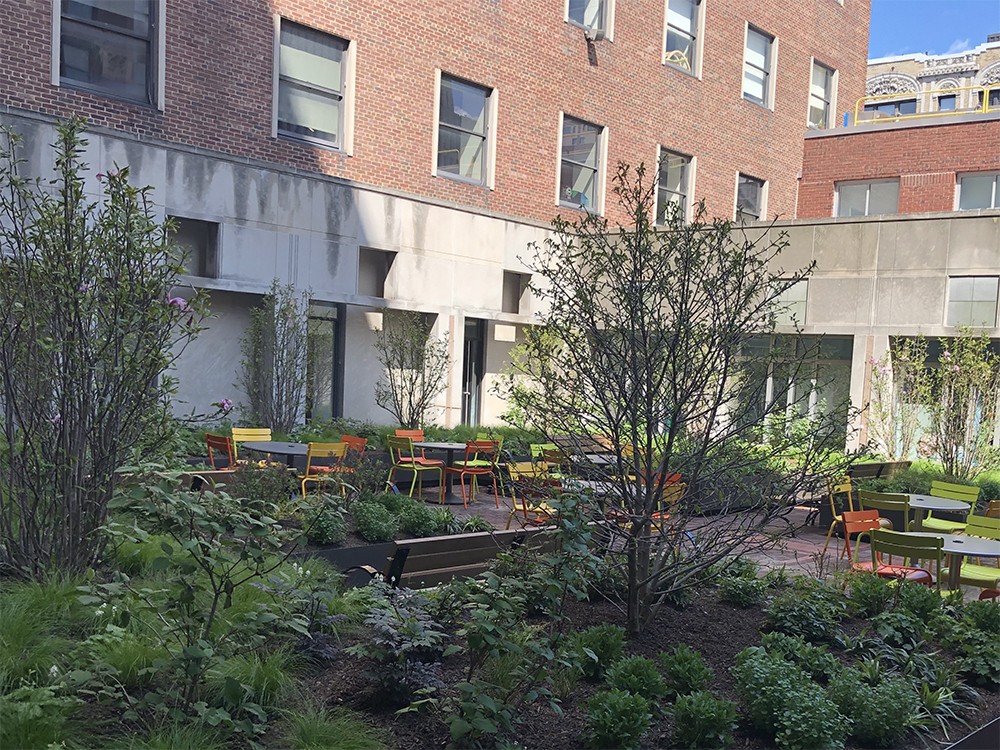 Grounds enhancements, focused on adding new outdoor areas for enjoyment and safety features, highlighted by repairs to the Earl Hall gate stairs and surrounding walkways – flanked by two new lawn areas and new lampposts throughout; a renovated interior courtyard at the Computer Science Building; two new lawns adjacent to the existing lawn in front of Uris; a new drainage system installed in the South Field East Lawn to address oversaturation; and the replacement of nonfunctioning bollards at the Amsterdam Avenue College Walk entrance to enhance security.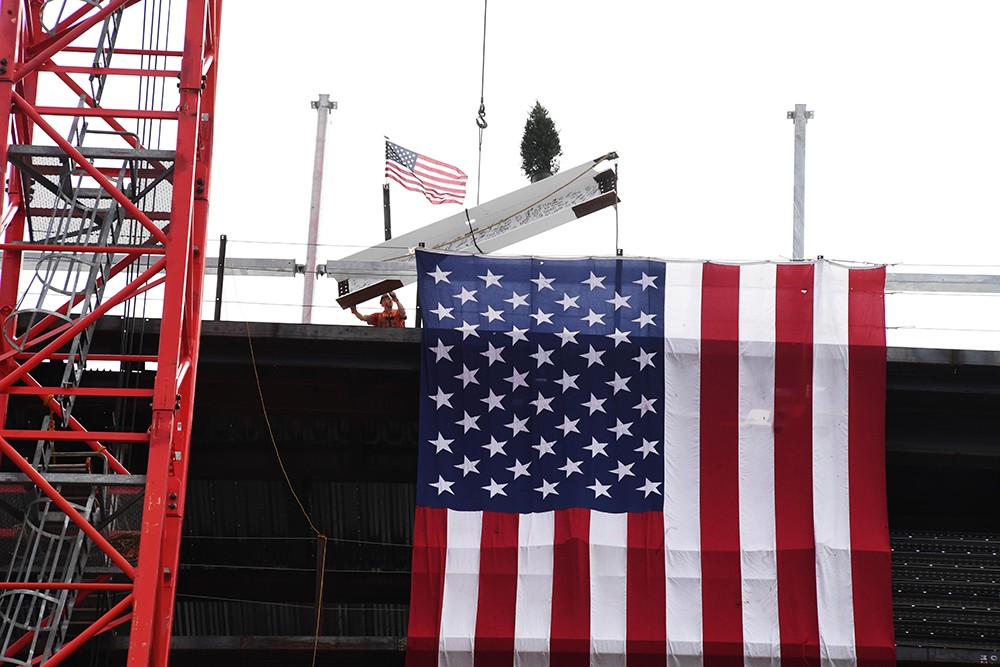 More milestones reached with development in Manhattanville, including the completion of structural steel erection for the two new Columbia Business School buildings, the Henry R. Kravis Building and the Ronald O. Perelman Center for Business Innovation. 
Image Carousel with 5 slides
A carousel is a rotating set of images. Use the previous and next buttons to change the displayed slide
Slide 1: A new Psychology lab was created on the third floor of Schermerhorn that includes new testing rooms, work station area, waiting area, office, pantry, and video wall.

Slide 2: New 3D printers at the Innovation Foundry.

Slide 3: The Grounds team landscaped the spaces around the entrance of St. Paul's Chapel upon completion of the building's renovation.

Slide 4: The baseball field turf at Robertson Field at Baker Athletics Complex was replaced.

Slide 5: Curtain wall installation is underway at the Henry R. Kravis Building, which topped out over the summer.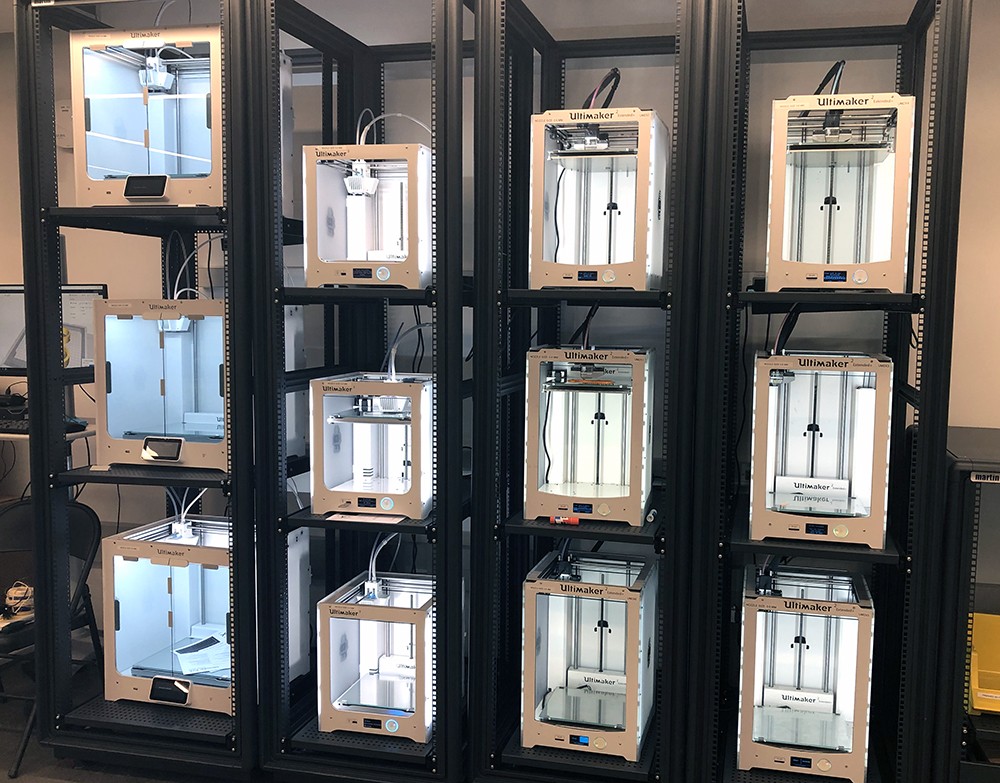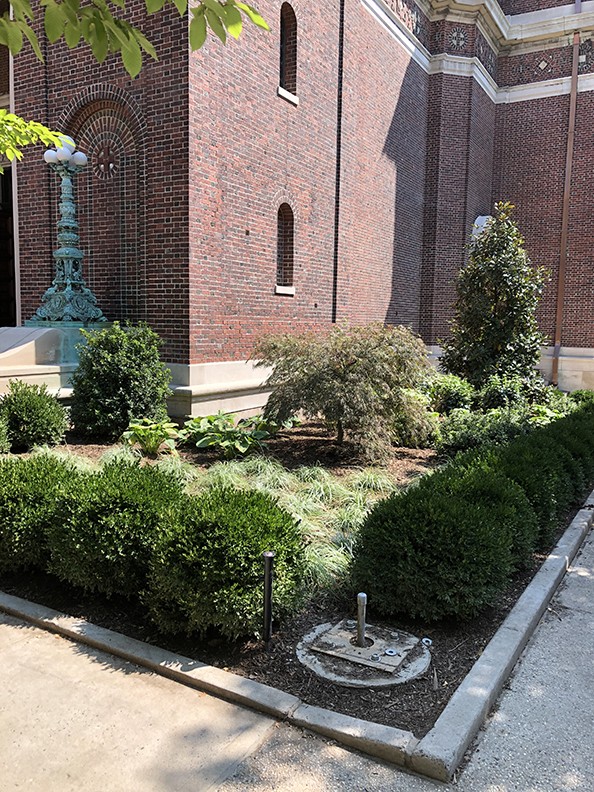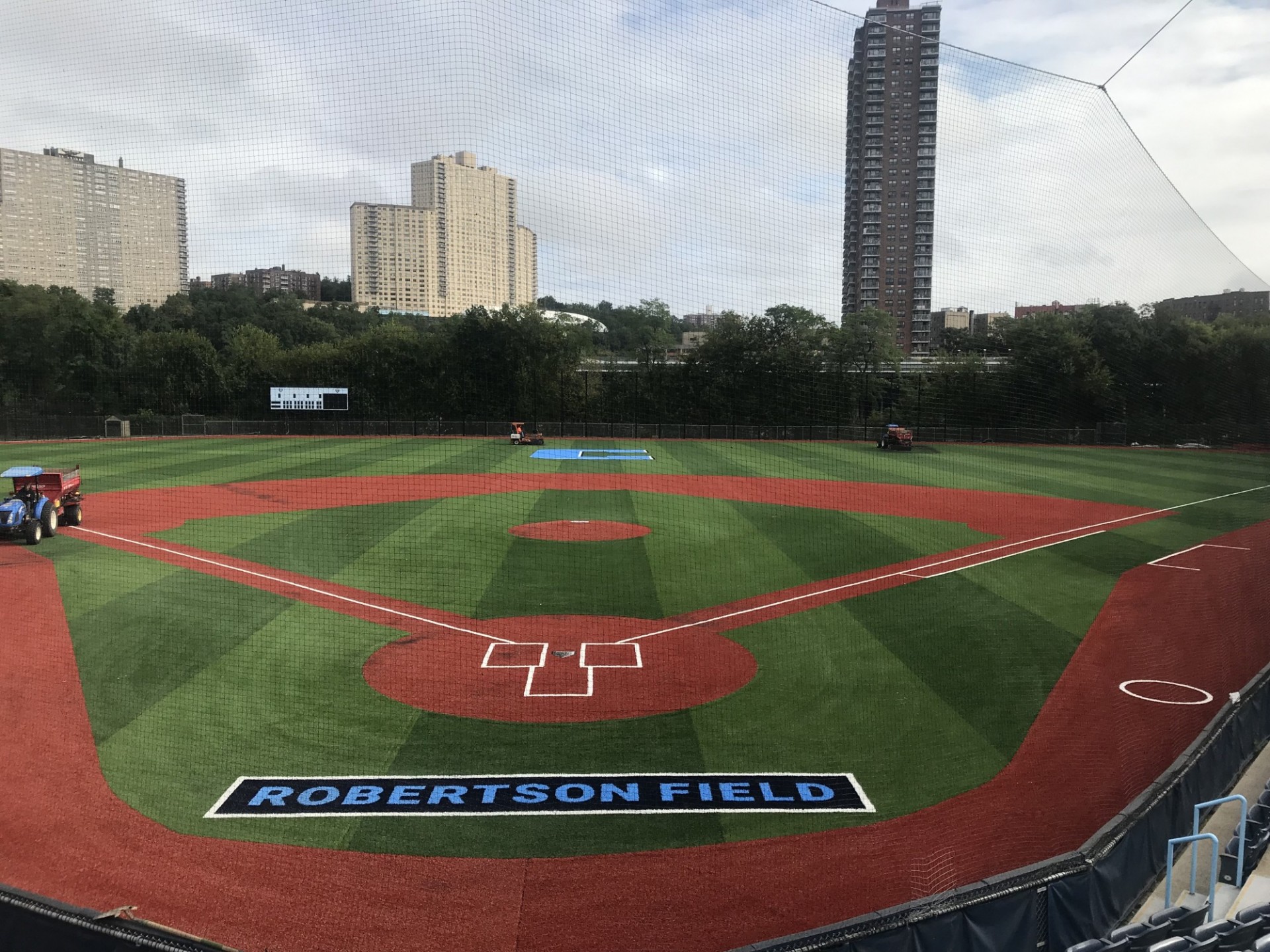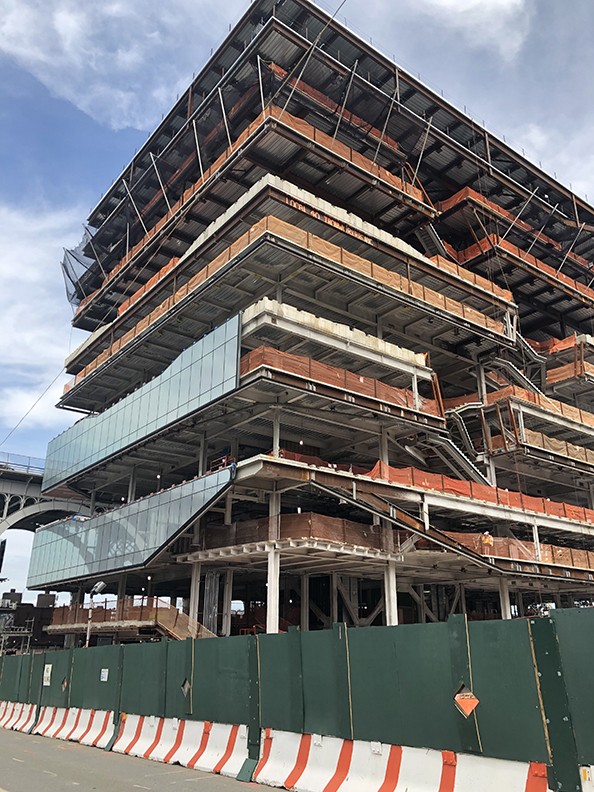 Previous
Next