Summer 2020 Construction Highlights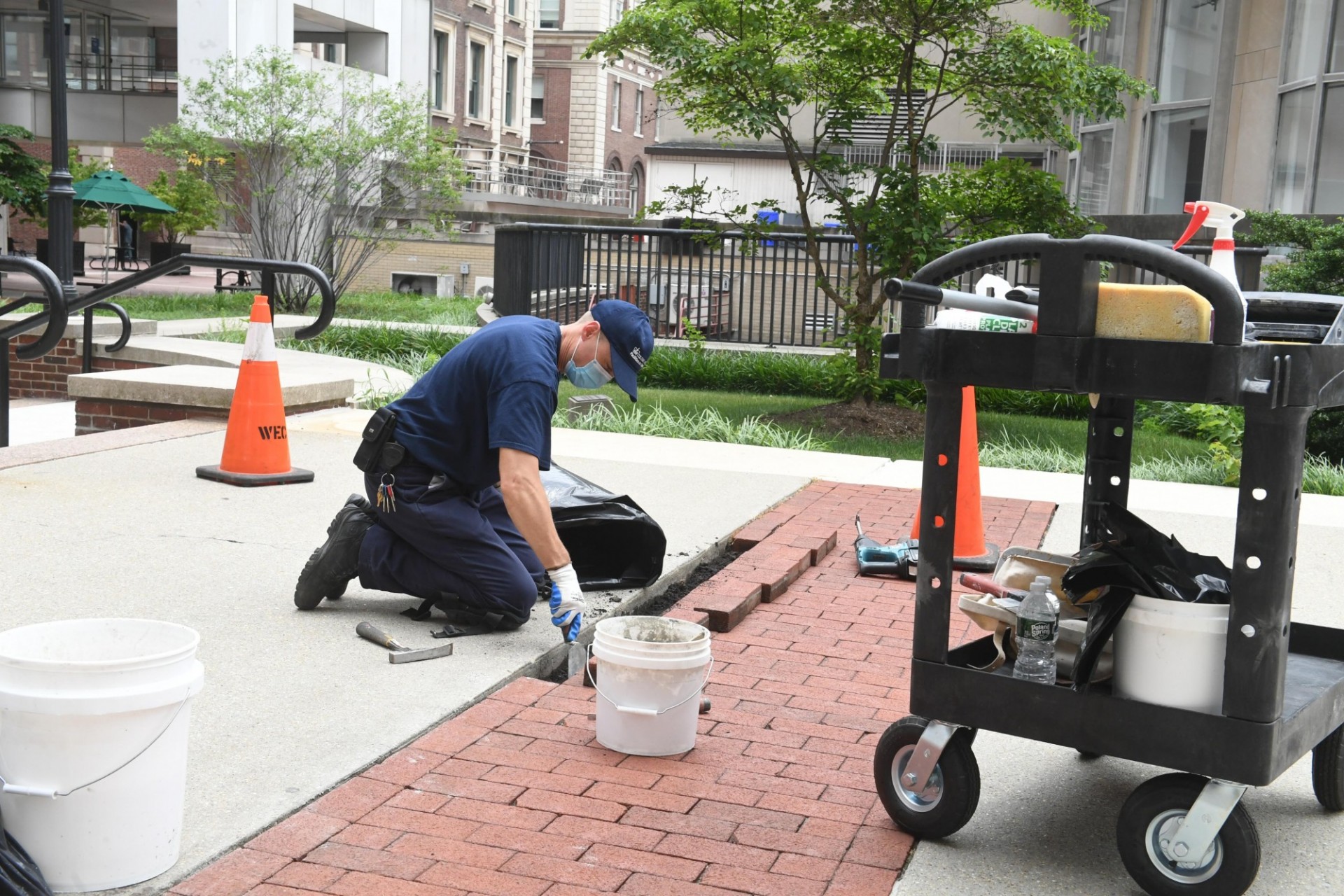 Each year, Facilities and Operations utilizes the summer months to perform a significant amount of improvements while the campus has a reduced population.  As this summer is different from typical years, Facilities and Operations has planned an abbreviated summer schedule to perform work on select projects before classes are anticipated to resume in the fall. 
Construction on a number of projects have kicked off or resumed across the Morningside campus, including laboratory and residence hall renovations.  Highlights of improvements performed during the summer are outlined below for summer projects and ongoing renovations in alphabetical order by building, with a map showing the project locations. This list will be updated with additional projects that may resume in the future.
To maintain the safety of workers and building occupants in light of COVID-19, contractors will follow health and safety procedures consistent with the latest NYC Department of Health and Department of Buildings guidance for construction. 
If you have questions or concerns about any construction project taking place this summer, please call the Columbia University Facilities Services Center, 24 hours a day, seven days a week at (212) 854-2222 or e-mail projx@columbia.edu (emails are responded to during regular business hours).  
Summer Projects
1. 538 W. 114th Street Brownstone
Intended for undergraduate student housing, the brownstone's interior is undergoing a full renovation with additional bedrooms and bathrooms for added occupancy. Renovations also include a kitchen, dining area, recreational room, and laundry room. The first-floor bathroom will be accessible, with a lift installed for access between the first floor and basement.
2. Carman Hall
Repairs to the façade in accordance with the NYC Department of Building's Façade Inspection and Safety Program, and replacement of the building storefront and front entry doors
3. Kraft Center 100 Level
Renovation and reconfiguration of the first-floor lobby
4. Mudd Building
Repairs to the façade in accordance with the NYC Department of Building's Façade Inspection and Safety Program
5. Pupin Hall Entrance
Repairs to the Pupin Hall entrance canopy
6. Ruggles Hall
Upgrade of the building's sprinkler system
7. Schapiro Hall
Repairs to the façade in accordance with the NYC Department of Building's Façade Inspection and Safety Program
8. Various Locations Across Campus
Repairs to portions of the sidewalk and campus pathways
9. Woodbridge Hall
Repairs to the façade in accordance with the NYC Department of Building's Façade Inspection and Safety Program
Ongoing Construction and Renovation Projects
1. Ancel Plaza
Replacement of the guardrail at the southeastern portion of Ancel Plaza
2. Carlton Arms
Repairs to the façade in accordance with the NYC Department of Building's Façade Inspection and Safety Program
3. Fairchild 700 Level
Construction of a new aquatic research facility and renovation of an existing research lab and shared research equipment space to provide collaborative space to be shared by the Department of Biological Sciences
4. Havemeyer 100 Level
Renovation of an existing lab in suite 117 to accommodate new permanent research space to develop novel tools in ultrafast spectroscopy and microscopy to study emerging materials
5. Lerner Hall
Phase 1 construction of the replacement of the Lerner Hall roof and glass block architectural façade features
6. McBain Hall
Repairs to the façade in accordance with the NYC Department of Building's Façade Inspection and Safety Program
7. Mudd Building 700 Level
Renovation of existing wet lab space in suites 731, 733, and 735 to accommodate research for the sub cellular organization of neurons in fruit flies and signal pathways in mosquitoes