Columbia Receives Diamond Engineering Excellence Award from ACEC New York for Below-Grade Foundation at Manhattanville Campus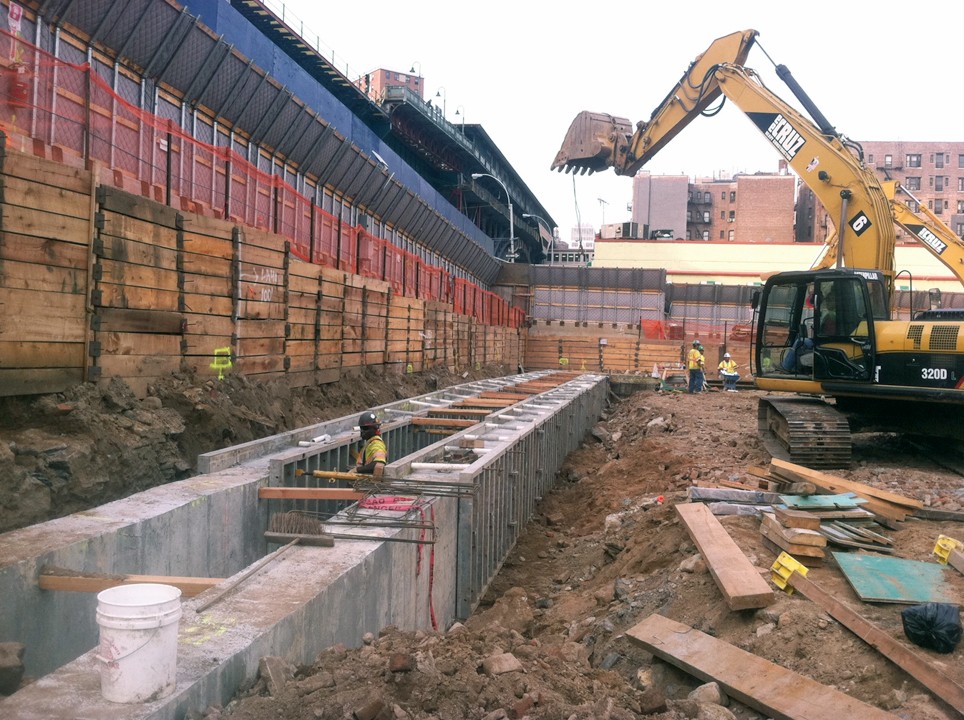 Columbia University has earned a Diamond Engineering Excellence Award from the American Council of Engineering Companies of New York (ACEC-NY) for the design and construction of the below-grade foundations for Columbia's new Manhattanville campus.
The Diamond award – which is the highest honor that ACEC-NY bestows in an individual category – was received in the category of structural systems.
The below-grade foundations work – which was active from the project's beginning in 2008 through 2019 –  created a large, interconnected, underground space at the Manhattanville campus to support multiple basement levels, the Central Energy Plant, and bridge structures to support the city street grid above.  The foundations work needed to overcome several challenges, such as complicated geology in  building along a major fault in New York City's bedrock and proximity to highly sensitive historic viaducts for the New York City subway and Riverside Drive.  The complexity of the project required innovative engineering and construction techniques to be employed, including slurry wall panels, drilled shaft foundations, top-down construction, 200-feet rock anchor tiebacks, and self-drilling hollow bar pile foundations.
Mueser Rutledge Consulting Engineers, the geotechnical and foundations engineer on the project, will accept the award during the 53rd Annual Engineering Excellence Awards Gala at the Hilton Midtown on April 4, 2020.  The firm developed designs for the foundations, excavation support, and groundwater control for the first two phases of construction at the Manhattanville campus.  
The project has also been selected to advance to the national Engineering Excellence Awards competition sponsored by the American Council of Engineering Companies (ACEC) and will be held on April 28, 2020 in Washington D.C.  The Jerome L. Greene Science Center at the Manhattanville campus previously earned a Grand Award from the national association in 2017, in addition to a Diamond Award from ACEC-NY.
Columbia has also previously received Engineering Excellence Awards from ACEC-NY for the construction of the "Bubble at Baker,"  renovation of the Studebaker Building and the construction of the Central Energy Plant at the Manhattanville campus.
ACEC-NY's 2020 Engineering Excellence Awards competition honors projects from member firms for design achievements of superior skill and ingenuity. Projects are judged by a panel of industry experts on a rigorous set of criteria, including complexity, innovation and value to society.